UNITY AGAINST HATE NATIONWIDE RALLY(Boston Common)
About this event
The API Public Affairs Association (APAPA), a national nonprofit organization, is leading a diverse coalition of over 20 community organizations, including the NAACP and League of Women Voters, in the nationwide rally "Unity Against Hate" .Also we will support to help India fight the 2nd Covid19 wave.
APAPA GBC, NECAA, UCA-MA, GASP, AAA,Joining hold Rally in Boston.
We are inviting Asian Pacific Islanders and all Americans, regardless of affiliation, community, race, ethnicity, or gender to come together to join voices in speaking up against acts of hate on API and all other communities. Our message of unity during this time of challenging division will also resonate with local and national media outlets and reporters who will be present at the rally.
During this significant event and rally during API Heritage Month, we are seeking your support and inviting you to join us.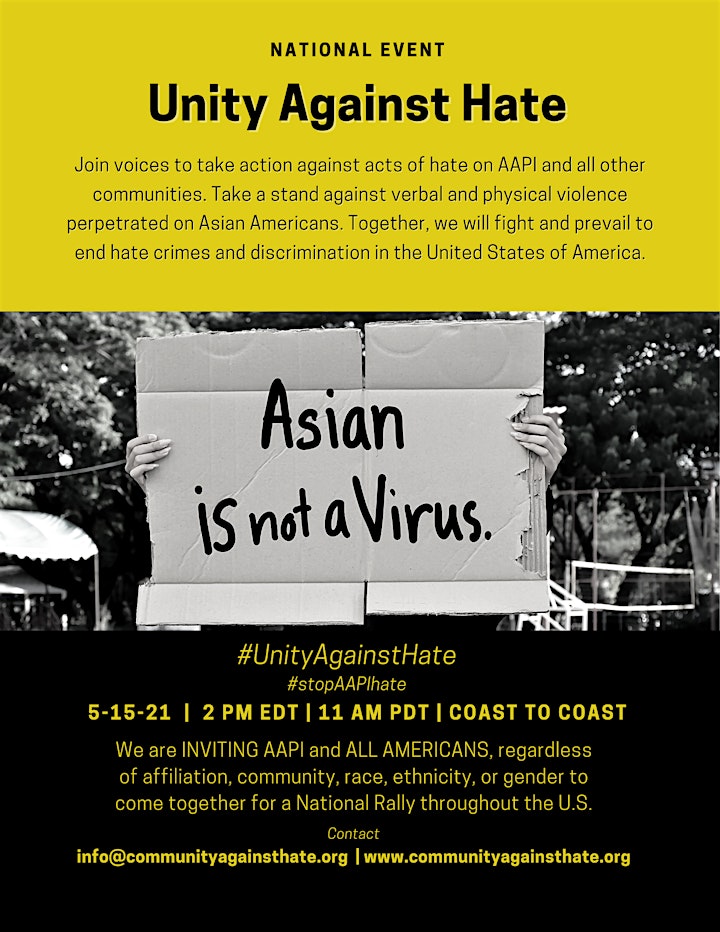 Organizer of UNITY AGAINST HATE NATIONWIDE RALLY ( Boston Commom)