Uniting Yoga, Meditation & Psychotherapy: An Experiential Day for Therapist...
Description
Uniting Yoga, Meditation & Psychotherapy: An Experiential Day for Therapists (6.5 CEUs)
This Event is NOW scheduled for April 5th 2019 - due to Sell Out of October 2018 Training.
Follow this Link: Uniting 2019
Sold Out: October 19th 9am-4pm at McKinney Roughs Nature Park
Trainers: Kat Scherer, PhD, RYT500 & Caroline Wibbelsman, MA, LPC
Join us for a day of yoga and meditation at peaceful McKinney Roughs Nature Park (Learning Center). This day is intended to be a retreat to a calm, natural setting to learn about and experience firsthand the integration of yoga, meditation, and therapy. Lunch, beverages, and nutritious snacks are included.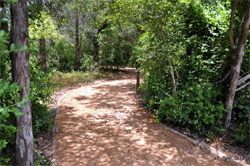 We will connect with nature, immerse ourselves in mindful practices, and learn new clinical applications of yoga and meditation within a small class setting. Yogic and mindful philosophies can inform and nurture our work. This training is designed to explore the science of mindfulness and to help you create your own set of clinical tools.
Research indicates that yoga and meditation have proven benefits for both mental and physical well-being, and they can be easily incorporated into our work with clients. The training will include gentle hatha yoga, body appreciation exercises, walking meditation, pranayama breathing techniques, and guided meditations such as Gratitude, Tonglen (compassion) and Metta Bhavana (loving-kindness). We will also include time for personal and professional reflection.
Lunch will be provided, with vegan, as well as dairy and gluten-free options available. Tasty, nutritious snacks and beverages will also be served throughout the day. In addition, after 4 pm, attendees are free to explore the grounds and hiking trails.
Therapeutic Themes:
Body and breath awareness

Mindful meditation practices

Neurobiological regulation

Buoyancy as an antidote to stress

Stress unique to healing professions
Clinical Applications:
Anxiety & depression

Trauma & grief

Chronic pain & autoimmune disease

Attachment disruptions

Disconnection from the self
We will provide handouts and links to mindful practices, as well as certificates for 6.5 hours continuing education approved by the TX Board of Social Workers and the TX Board of Professional Counselors (accepted by TX Marriage & Family Therapists). These CEUs can also be applied to some of the TX Board of Psychologists hours (see TSBEP). Partial hours will not be available.
Presenters:
Kat Scherer, PhD, RYT500 is a Psychologist and yoga teacher with advanced training in yoga therapeutics, pranayama, and mindful meditation. She is a faculty member of the Yoga Therapy Training Program at Yoga Yoga. She has practiced Psychology and yoga for over 25 years.

Caroline Wibbelsman, MA, LPC is a psychotherapist with expertise in contemplative practice. Her studies in transpersonal and Buddhist psychology have guided her clinical practice in mindfulness, compassion, somatic awareness, and attachment-based perspectives.
Please wear comfortable clothing for movement and walking shoes for nature meditation. Also, bring a yoga mat and a blanket or cushion for seated meditation if possible. No past yoga or meditation experience is required. Beginners and experienced practitioners welcome!
McKinney Roughs State Park, Learning Center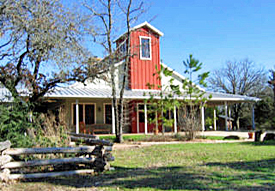 This is a small group, limited to 18 participants, to create a personal and intimate learning experience. Please register early to reserve your seat.
For additional information contact the Presenters through Eventbrite or Call at:
Kat Scherer (512) 345-9198

Caroline Wibbelsman (512) 917-2708
Note:
Payment by Check is an option. Follow the registration process and under the 'Payment' section use the pull-down menu to choose 'check.'
Refunds are available through September 28th (minus a $20 processing fee). No refunds are available after Friday, September 28th due to the limited seating venue. Thank you.
Organizer of Uniting Yoga, Meditation & Psychotherapy: An Experiential Day for Therapists (6.5 CEUs)