United We Stand! Golf Tournament benefiting Jax Rugby & POW MIA
Description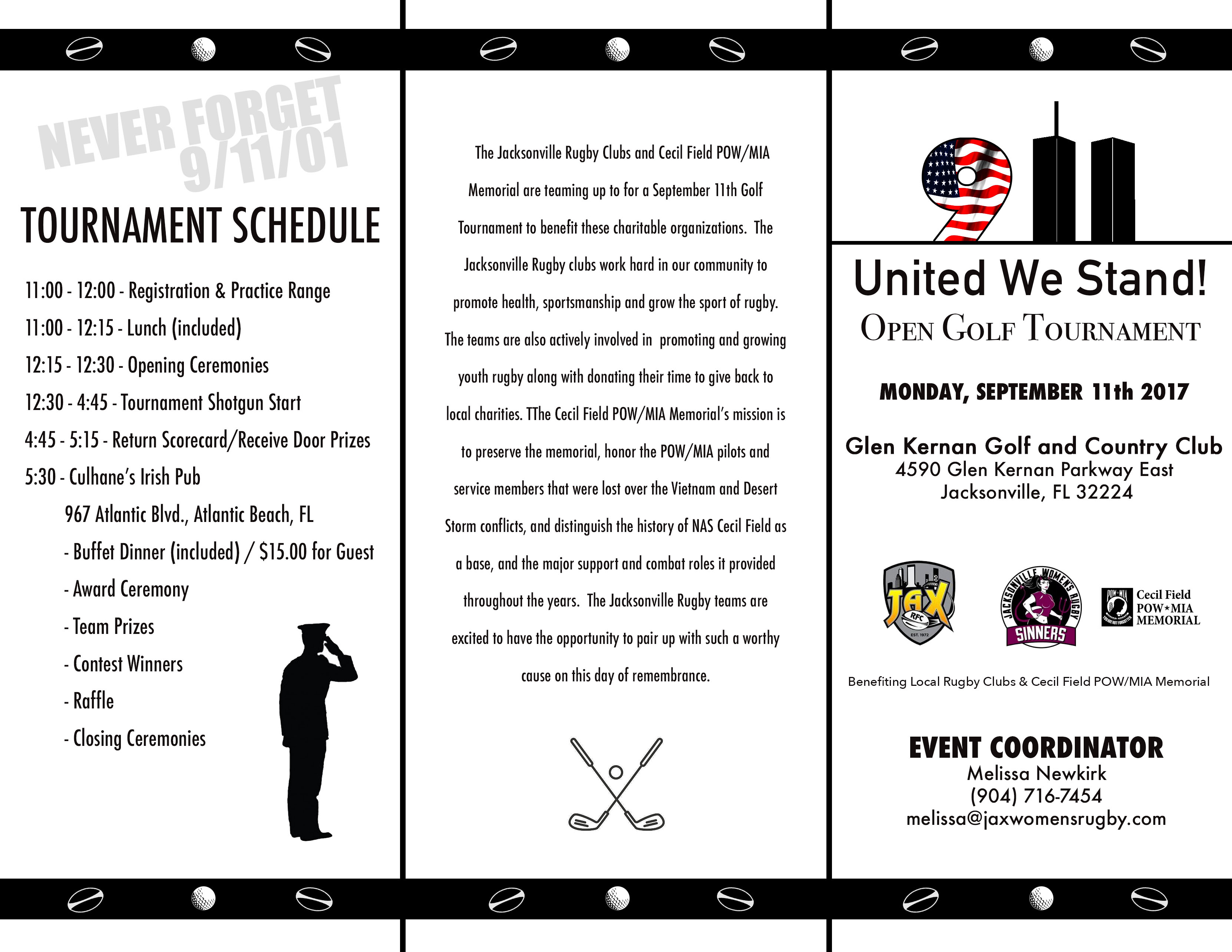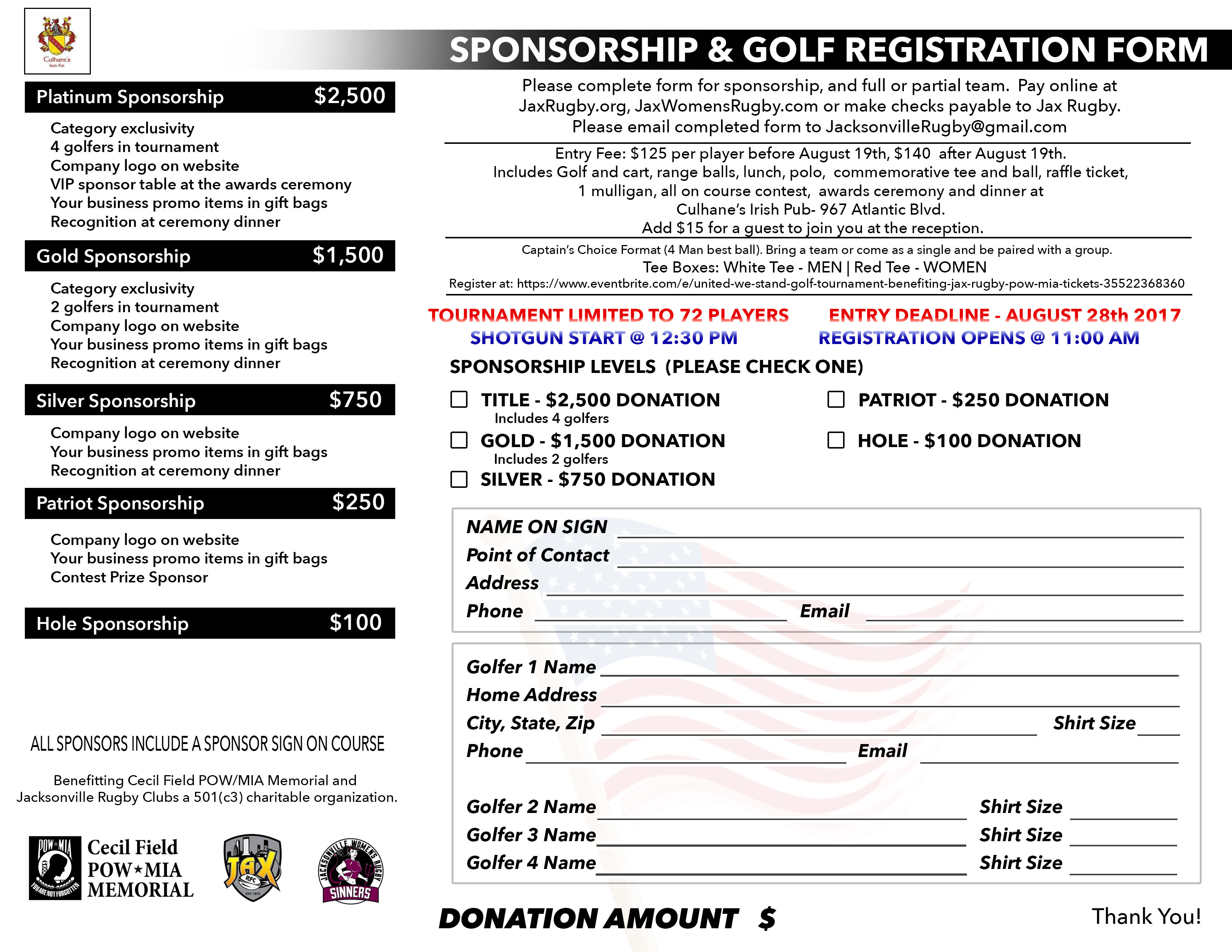 The men's and women's Jacksonville Rugby Clubs will be partnering up with Cecil Field POW/MIA Memorial for its first annual fundraiser golf tournament on September 11, 2017 at Glen Kernan Country Club. The funds raised will go to support the local rugby teams and give back to the local charitable organization.
We are still activiely looking for sponsorships. Please reach out to Mel Newkirk at melissa.newkirk@baml.com if you are interested in sponsoring.
Tournament Info and Schedule:
Format will be four man best ball.
Included in your ticket price is 18 holes of golf, cart, range basket boxed lunch at Glen Kernan, dinner at Culhanes Irish Pub, tournament polo, two mulligans (option to purchase more on-site, cash only), raffle ticket, and gift bag.
There will be contests and raffles throughout the event.
11:00 am - Noon - Registration, Practice Range, boxed lunch
12:15 - 12:30- Opening Ceremonies
12:30 - Shot Gun start
4:45 - 5:15 - Return Scorecard
5:30 - Dinner @ Culhane's Irish Pub (967 Atlantic Blvd, Atlantic Beach, FL)
Buffet Dinner (included) $15.00 for guest
Award Ceremony
Team Prizes
Contest Winners
Raffle
Closing Ceremonies
Teams will play in groups of 4. To request to play on a certain team please email Amanda Creech at creechrealtor@gmail.com immediately after registering for tournament.