Description
Women's Forum Details - Snow or Shine!
---
We look forward to seeing you at United Way of Central Maryland's 2018 Women's Forum! We are definitely moving forward with our Women's Forum – despite today's snow event! Morgan State University is on spring break this week, but they are all set and ready to host us tomorrow!
Registration will open at 1:30 pm; the program will begin promptly at 2:10 pm.
Cocktails, hors d'oeuvres and networking: 5:00-6:00 p.m.
Directions: (Follow "United Way" directional signage from Cold Spring Lane.)
By Car: If you are heading East toward Morgan State on Cold Spring Lane, you should turn right onto Stadium Way. Take this road up the hill and past the football stadium on your right. Turn right to reach the parking garage (you will make a left to turn into the actual garage).
Parking is free! There is a covered walkway on the 3rd level connecting the parking garage to the ballroom/student center.
Overflow Parking will also be available in Lot Y on the South Campus once the garage lot is full.
A shuttle will be provided from Lot Y.
Note – there may also be available parking on Hillen Rd. but take note of any parking restrictions.
The campus side of Hillen Rd. prohibits parking after 4:15 pm.
By Ride-Hailing Service (Uber, Lyft, taxi): Please use the address of the Student Center - 4703 Hillen Road near the University Circle.
Once you enter the Student Center, take the elevator to the 2nd floor. The Ballroom will be to your left.

---
Spend the afternoon of March 22 with United Way as our Women United membership group hosts this signature event that convenes, connects, and celebrates dynamic business and community leaders. The 2018 Women's Forum will feature thoughtful discussions led by innovative and compassionate leaders and special guest speakers. Attendees also will come to understand how storytelling can inspire conversations that empower others to affect change, improve lives and lift up entire communities.
One afternoon. One room full of hundreds of amazing, like-minded women. Having fun. Making a difference in our community. Join us.
Keynote Speaker
Liz Murray, Teacher, Author, Motivational Speaker
Liz Murray's life is a triumph over adversity and a stunning example of the importance of dreaming big. Murray's life as the child of cocaine-addicted parents in the Bronx was bitterly grim. Murray's story is exhilarating and inspirational. Her delivery is innocently honest, as she takes audiences on a very personal journey where she achieves the improbable.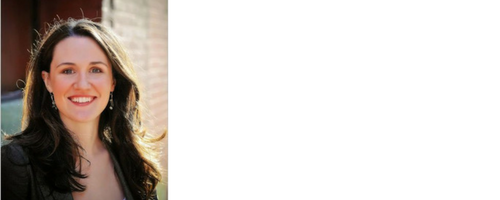 Activity Facilitator
Michele Norris, Executive Director, The Bridge at the Aspen Institute & Founding Director, The Race Card Project
Michele Norris is a Peabody Award-winning journalist, founder of The Race Card Project and Executive Director of The Bridge, The Aspen Institute's new program on race, identity, connectivity and inclusion.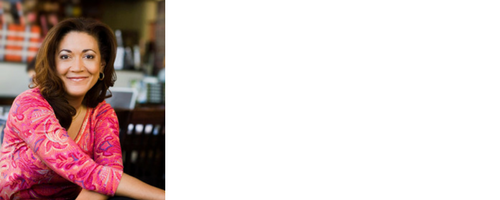 Title Sponsor

Partner Sponsors








Advocate Sponsors
Associated Black Charities
Anne E. Casey Foundation
Aon
Ayers Saint Gross
BB&T
Bank of America Merrill Lynch
Birrane Family
Brown Advisory
The Classic Catering People
Constellation: an Exelon Company
Devaney & Associates, Inc./KCI Technologies, Inc.
EHSS Group
Enterprise Holdings
Linda Fredeking
Foundry Wealth Advisors
Tere Geckle
John's Hopkins Bayview Medical Center
Johns Hopkins Medicine
Johns Hopkins Medicine Marketing & Communication
Live! Hotel & Casino
Mercer - Marsh & McLennon Companies
Cheryl Mickel, T. Rowe Price
Miles & Stockbridge
Morgan State University
M&T Bank
Carole Miller
Law Office of Dominique S. Moore, LLC
Kate Norman
Morgan State University
Notre Dame of Maryland University
Pessin Katz Law
Saint Agnes Healthcare
Stifel
T. Rowe Price
UMBC
University of Maryland Medical System
University of Maryland Rehab & Ortho Institute
UPS
Lori Villegas
WeCare Private Duty Services
Michelle Wright
In Kind Sponsors
The Classic Catering People
Goetz Candy Company
Kind
Popsations Popcorn
Sponsorships are available starting at $1,500. Please see our sponsorship opportunities here.
Questions? Please contact Emilia Poiter at emilia.poiter@uwcm.org for more details.

---
United Way of Central Maryland's Women United
Women United is a dynamic group of more than 1,600 local women committed to helping our neighbors in need and stabilizing families facing poverty. Women United members give at least $1,000 annually and take action through volunteering, advocacy, networking and educational events. Women who give $10,000 or more annually are recognized as members of the Women United–Tocqueville Society.