United Way of North Central Florida First Annual Volunteer Appreciation Rec...
Description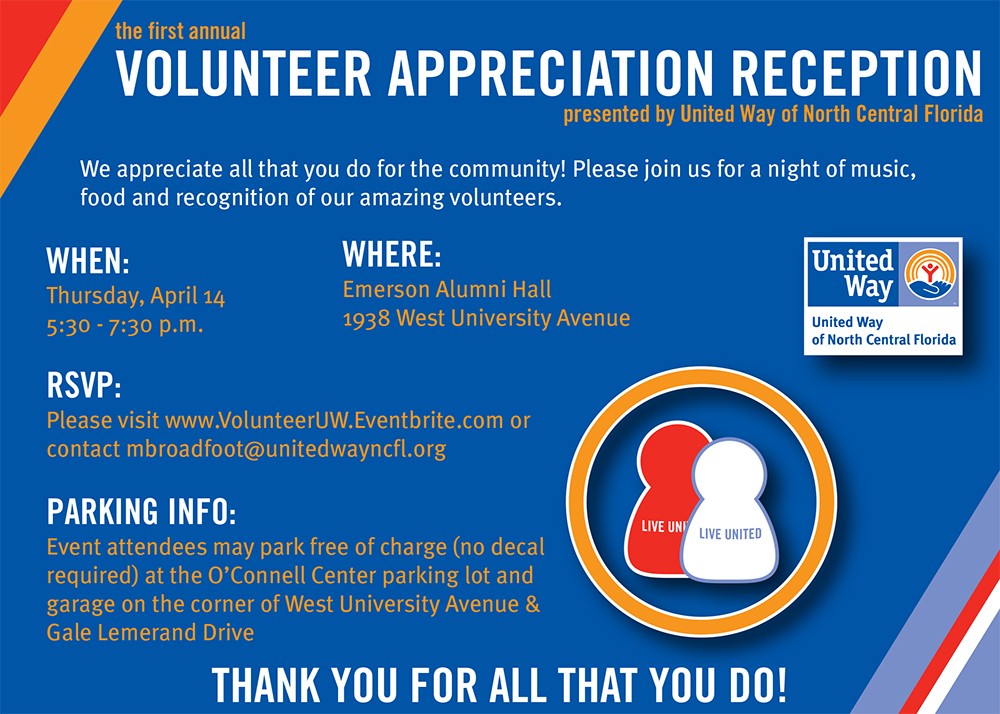 United Way of North Central Florida is pleased to announce that the first-ever Volunteer Appreciation Reception will be taking place on April 14 at the Emerson Alumni Hall on the University of Florida campus!
We will take an evening to give our volunteers a night of recognition, because we see and appreciate all that you do for the community. Whether it's doing free tax-prep, reading to children or handing out toys for the holidays, we think you deserve a night of music and good food! Please join us!