Description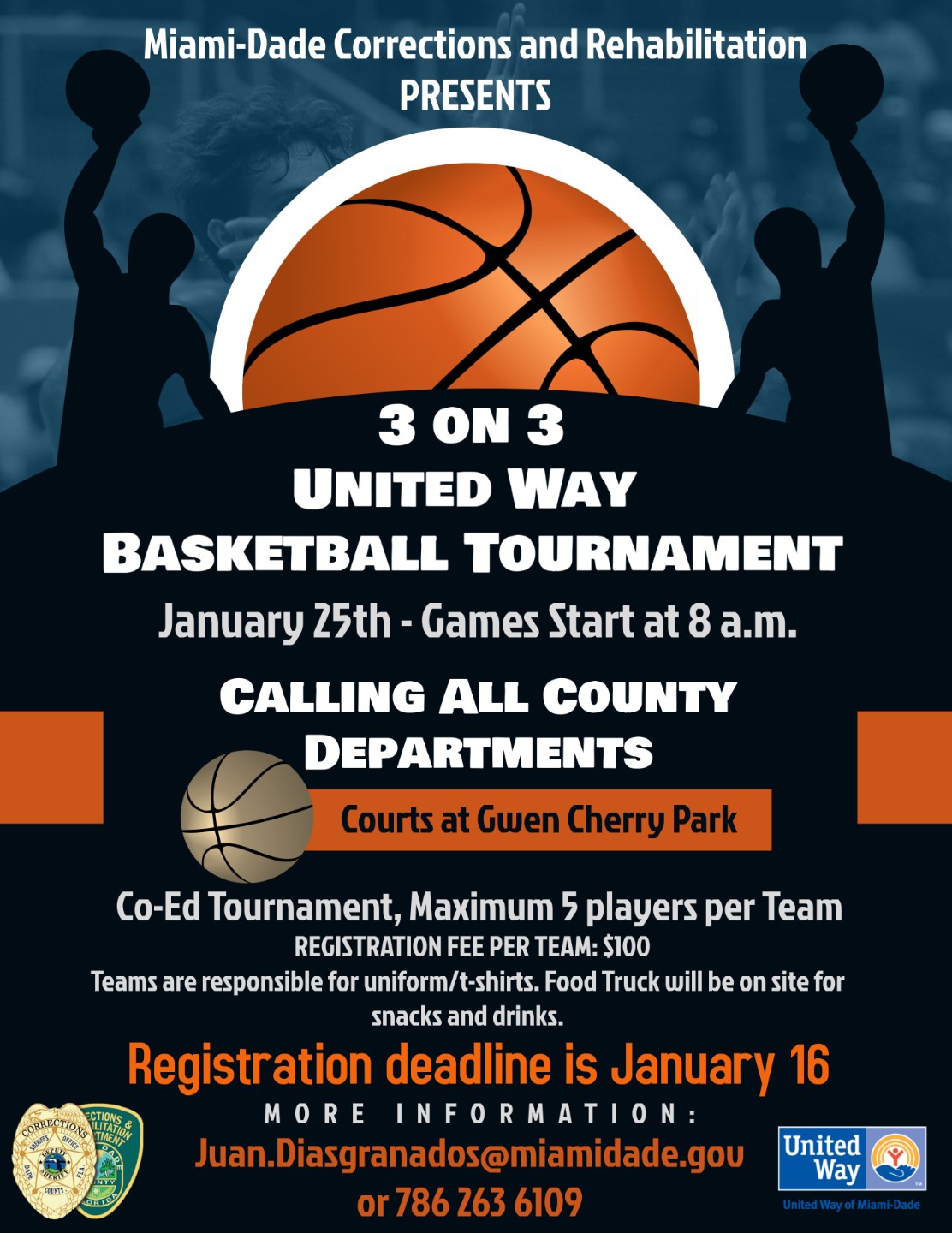 Miami-Dade Corrections and Rehabilitation is proud to announce the inaugural United Way/MDCR Basketball Tournament.
The tournament will take place January 25th at Gwen Cherry Park in Miami. Teams will consist of no more than 5 players, with at least one female on the Court at all times.
$100 per team.
Registration will close January 16th. Because of the holidays, we wanted to start promoting now so you can put together your teams.
There will be no refunds given due to costs to put together the event.
Any questions, please e-mail Juan.Diasgranados@miamidade.gov.