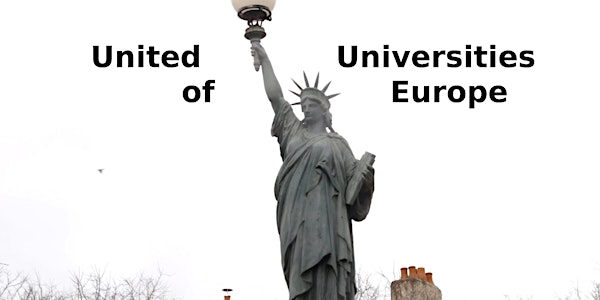 United Universities of Europe? How University Alliances transform higher ed
Europe's universities are entering a new stage of networking and co-operation - can they create models to help unify Europe's societies?
About this event
Since Emmanuel Macron said it at the Sorbonne in 2017, hundreds of European universities have formed EU-funded alliances. They are supposed to become sustainable as new structures of the European Education Area. The idea is to reorganise student and staff mobility, to experiment with new course formats and create new collaboration models. Digitalisation, micro-credits, cross-border synergies, UN Sustainability Goals are some of the keywords of a revolution that happens far quieter than the Bologna Process twenty years ago. "United Universities of Europe" is an initiative to mirror and shadow this process, to create a conversation space for its actors, to ask how the promise of the "4th mission" of universities, serving the public interest, is being fulfilled. We have invited representatives of very different University Alliances, to explain and discuss how higher education may change in the future and is changing already. Renowned experts will join, and an intriguing ironic artistic performance by Miss Stereochemistry will make sure that this isn't just another talk.
Confirmed participants:
Moderator
Performance