Description
United Way is excited to again be partnering with Connecting Kids to Meals for our United & Thankful event! For this event, volunteers will be packing 3,000 weekend meal kits that will be distributed to children in need the following week. Along with this, we will be hosting local food trucks in our parking lot so you can stick around to have lunch!
Join us to pack an impact during your lunch break! We hope to see you on Friday, November 22 from 11:00 – 1:30 at United Way of Greater Toledo. The lunch build will happen inside our building on the main floor while the food trucks will be located in our visitor parking lot (we will have a large tent with tables, chairs and heat so you can stay for lunch).
If you register early (prior to November 10) and make a $30 donation to support the build, you'll recieve a limited edition event t-shirt!! T-shirts will be available for pick up on the day of the event. *Note that image of shirt is preproduction mock-up and that the shirt is a very dark blackish green.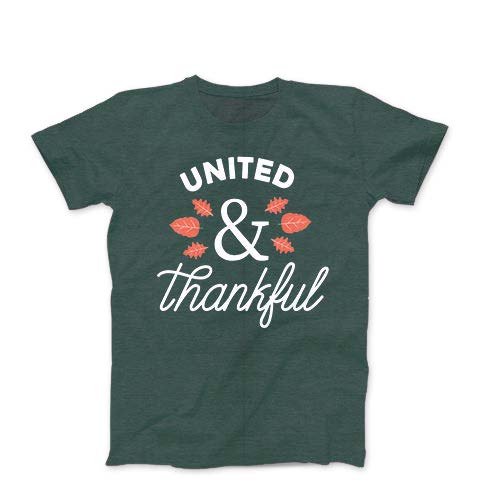 *Please note: our parking lot will be unavailable for visitor parking during this day. We highly recommend walking to the event or carpooling with coworkers.
ABOUT THE ISSUE: While kids look forward to extended weekends, like over Thanksgiving, the unfortunate reality is that many stress about not having enough to eat. Long weekends are especially worrisome for food insecure households, because children can no longer reap the benefits of before/during/after-school food programs.
More than 13 million children in the United States live with food insecurity and hunger as a close companion. Out of that number, nearly 700,000 kids in Ohio are hungry, and one in four kids in Lucas County do not have reliable access to food. Food insecurity is especially detrimental during the developmental years of childhood as these children are more likely to struggle academically, experience developmental impairments, and develop social and behavioral problems.
ABOUT CONNECTING KIDS TO MEALS: Connecting Kids to Meals provides the region's children with balanced, healthy, and hot meals at no cost. Feeding children 18 years old and younger, we advocate for the victims of food insecurity. The organization has served 180 nonprofits, schools, churches, and other organizations and has delivered 500,000 hot, nutritious meals in 2018.