Description
**Space is very limited, please confirm your ticket soon as possible**
You are personally invited to join United Pursuit for a special night of filming at The Grand Hotel in historic downtown Baltimore.
We will be running through 2 of our most recent songs, 1 of which has never been recorded. We are looking for a highly energetic, diverse, engaging crowd to worship, sing and participate with us in this live recording.
This is a different type of event and will be a little longer than usual concerts (3 hours). Please plan accordingly! We want everyone that signs up to show up for the full event:)
Here are a few important things to consider:
Please do not confuse this with a "usual" concert, we will be playing through 2 songs the whole night, it's going to be fun and engaging but remember that this is not a concert but a live filming event.

No bright colored clothing, we may ask you to move to a different part of the room if you are wearing neon, red, yellow, or anything too bright for our fancy cameras

Eat before you arrive! We will provide snacks and water for your refreshment, but come well fed for a 3 hour event.

We ask that you are at the venue by 5:30PM to check-in and get oriented by our staff for a prompt 6PM start.

You will be asked to sign a consent to be filmed before you arrive, if you are uncomfortable being in a video that will be on YouTube and viewed publicly on the internet, please consider coming to one of our other live concerts instead!
5:30PM – Arrive on time for checkin

6PM – Take your places around the stage
6PM – 7:30PM – Filming of first song
7:30PM – 9PM – Filming of second song
9PM – Wrap shoot and head home!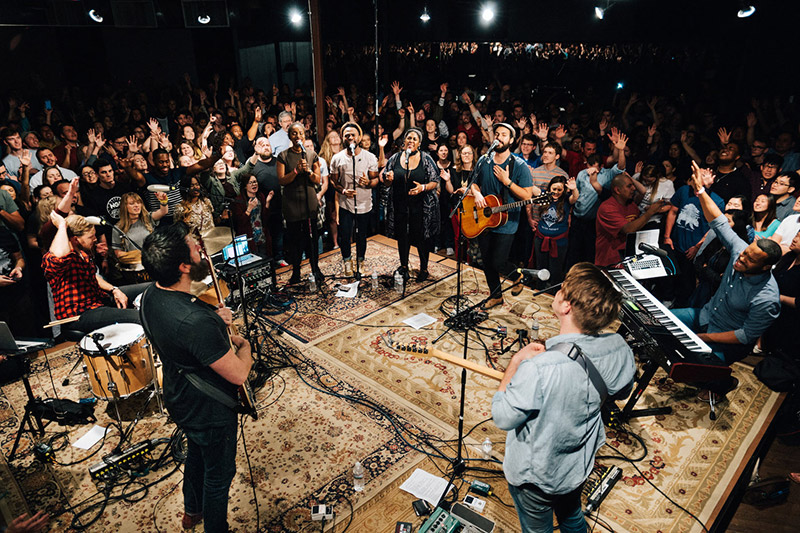 Event presented by United Pursuit. Contact info@unitedpursuit.com Please reach out to us in advance so we can sort out any questions or concerns before the event. This event is not the best fit for everyone and that's ok! If you have any reservations reach out and we'll be in touch shortly.