Description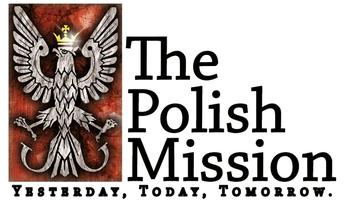 INVITATION
click here for the UPGS schedule and mail-in registration form
You are cordially invited to attend the 2012 Conference of the United Polish Genealogical Societies (UPGS). The Polish Mission has arranged for Barbara Berska PhD, Deputy Director of the State Archives of Poland, to be our keynote speaker. She will be introduced by Marcin Chumiecki, Director of the Polish Mission. The Polonica Americana Research Institute (PARI), part of the Polish Mission, is organizing the conference with the support of the Polish Genealogical Society of America, the Polish Genealogical Society of California, and the Polish Genealogical Society of Michigan. Noted Polish genealogist Tomasz Nitsch will be a featured speaker along with Steve Morse, who will introduce his One-Step Webpage for the 1940 U.S. Census. We will meet in Salt Lake City, Utah at the Salt Lake Plaza Hotel, which is next door to the Family History Library (FHL). This world renowned genealogy library holds international books, maps, microfilm, and digital databases. The FHL is open to the public. We balance the event to allow research in the library as well as time to attend classes with noted Polish genealogists and leaders in the field. The conference includes the lecture series, conference syllabus, hospitality, and an evening banquet.
Individual consultations will be available with fellow genealogists.
Coming to the Conference is as easy as 1 - 2 - 3 !
1. Online reservations: www.upgs.eventbrite.com or complete the registration form and mail to:
UPGS c/o PARI at the Polish Mission, 3535 Indian Trail, Orchard Lake, Michigan 48324
2. Reserve a room at the Salt Lake Plaza Hotel [Phone: 800-366-3684 or 801-521-0130]. Mention the United Polish Genealogical Societies Conference, Group Number 9197 for our reduced rates - $82.00 per night for a single/double. This is a guaranteed rate for reservations made by February 12, 2012.
You must call in this reservation; the discount does not apply for online reservations.
3. Book your travel. Airlines serving Salt Lake City (SLC) include America West, American, Atlantic Southeast, Continental, Delta, Northwest, Skywest, Southwest, United, and United Express. Check the Internet for discounted fares using your favorite finder, for example, www.lowestfare.com, www.expedia.com, www.priceline.com.
Upon arrival, check the Hotel Board to call the Salt Lake Plaza Hotel, or call 801-521-0130 for a free courtesy van pickup from airport or train station to hotel. Courtesy van hours are 6:30 am to 11:00 pm. Check-in time is 3:00 pm. Earlier arrivals can leave luggage at the desk to have it stored.
Questions? pmission@orchardlakeschools.com
Phone: 248-683-0323 Fax: 248-683-0443
Check Websites: www.pgsa.org, www.pgsm.org, www.polishmission.com

Online conference registration: www.upgs.eventbrite.com

---
Organizer of United Polish Genealogy Societies 2012 Biennial Conference
The Polish Mission of the Orchard Lake Schools, which were founded in 1885 by Polish immigrants, is to preserve and promote Polish and Polish-American culture, tradition, and history for present and future generations. The Polish Mission organizes programs, courses and events that highlight Polish and Polish-American culture and accomplishments. The Polish Mission ensures a repository for artifacts, archival materials, works of art, and publications.