United or Divided? Cross-Partisan Conversations to Unite Common Ground
Description
Come join a conversation about how to find political common ground in divisive times, over cold beer and food!

Featured speakers:
Duf Sundheim, Federal Court Mediator and former Chair, California Republican Party

Joan Blades, co-founder of MoveOn, Moms Rising, and Living Room Conversations

Lenny Mendonca, Board Member, New America, Common Cause, and California Forward

Manny Capello, City Council Member and former Mayor, City of Saratoga


Agenda:
6:00 - 6:15 -- Arrive and networking over beer and snacks
6:15 - 6:50 -- Moderated discussion with Duf, Joan, Lenny, and Manny

6:50 - 7:35 -- Living Room Conversations about where to find common ground

7:45 -- 8:00 Recap and share
8:00 onwards -- Networking


Hear from conservative and progressive leaders about promising, concrete examples of finding common ground at the local, state, and individual levels. Learn how something as simple as a conversation in a living room or church basement can be used to engage citizens in civic problem-solving and repair our social fabric.
Then, join a Living Room Conversation with six participants from diverse backgrounds to listen and learn from one another and reflect on where the Left and the Right are in fundamental agreement and could find common ground.
RSVP is required. Please bring a friend with differing political views from you (to your left or to your right), if you can!

Complimentary snacks will be served; beer and food available for purchase.
For more information, please contact Jamie Gardner jamie@jhgardner.com or 415-794-3557.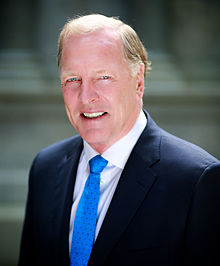 Duf Sundheim is a Former Chair of the California Republican Party and a federal court approved mediator. As a political reformer, he ran a voter registration effort for which he received the RNC's "Best Voter Registration Program in the United States," and was appointed Chairman of the RNC's National Voter Registration Task Force. Upon completion of that program, the registration differential between Republicans and Democrats was 8% (the smallest difference in California in over 80 years).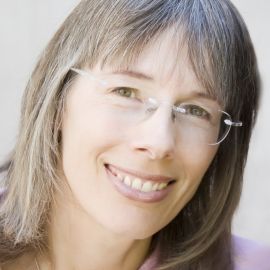 Joan Blades is a co-founder of LivingRoomconversations.org an open source effort to rebuild respectful civil discourse across ideological, cultural and party lines while embracing our core-shared values. She is also a co-founder of MomsRising.org and MoveOn.org She is a co-author of The Custom-Fit Workplace, winner of a Nautilus book award in 2011 and The Motherhood Manifesto, which won the Ernesta Drinker Ballard Book Prize in 2007. Last century Joan was a software entrepreneur, a co-founder of Berkeley Systems - best known for the flying toaster and game You Don't Know Jack. A mediator (attorney) by training and inclination, she is a nature lover, artist and true believer in the power of citizens and our need to rebuild respectful civil discourse while embracing our core shared values.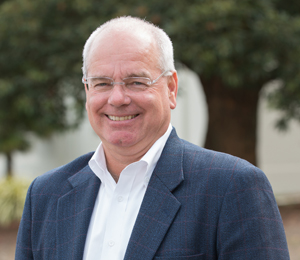 Lenny Mendonca is a former Director in the Washington D.C. and San Francisco offices of McKinsey & Company, a global management consulting firm. Lenny is the Chairman Emeritus of the Bay Area Council, Chairman of the Economic Institute of the Bay Area and vice-chair of the Stanford Graduate School of Business Advisory Council. He serves on the boards of The New America Foundation, Common Cause, California Forward, the Bay Area Science and Innovation Consortium, Children Now and The California Business for Educational Excellence Foundation. He is also a Trustee for the Committee for Economic Development. He is a member of the Council on Foreign Relations and Co-Founder and Chairman of FUSE Corps.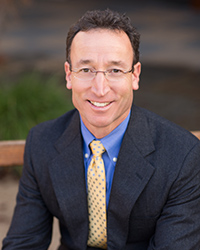 Manny Cappello has been a member of the Saratoga City Council since 2010, served on the Saratoga Planning Commission from 2005 to 2010, and served as Mayor in 2016. As a City Council Member, Mr. Capello has recently partnered with Erik Swanson, Pastor of Westhope Presbyterian Church, to host monthly Living Room Conversations to foster cross-partisan civic engagement. Mr. Cappello has worked for Lockheed Martin and Applied Materials, and owned and operated three restaurants for six years. He is currently a tenured faculty at De Anza College, full-time faculty member at West Valley College, and Director of the West Valley College Entrepreneurship Center of Excellence.