Description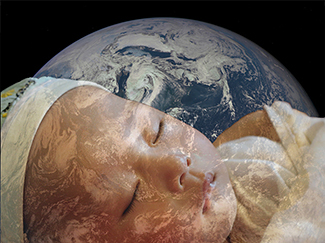 Reverend Dionne Boissiere, Director of UN Chapel, welcomes the Delegation from China to the UN Chapel.

Zhou Bingde, renowned author and niece of Zhou Enlai, China's peacemaker, speaks: about her uncle and how he embodies the spirit of peace. She tells stories, shares memories, of growing up in West Flower Hall in the heart of Beijing, in the home of the Premier of China.
She shares the new English translation of her classic book, "My Uncle Zhou Enlai," and presents several signed copies to key members of the international audience.
Liberato Bautista, President of the Council of Non-Governmental Organizations for the UN (representing 540 NGO's worldwide) speaks, live on video relay from Peace Day in Seoul, Korea. He reports on those celebrations.
A young artist from China speaks about the gallery titled "Benevolence," on display in the Chapel, and describes a highlighted piece from the collection.
Monica Willard of Universal Religions Initiative speaks the significance, of Zhou Enlai , and what his vision of peace means to the UN.

A delegation of young students from China present their ceremony of the Five Principles of Peace, originally written by Zhou Enlai. Each of the Five Principles is linked to one of the Five Elements.
The traditional Flag Ceremony for International Peace Day, in which the flags of member nations are brought into the Chapel, and all participants pray for peace in each country.
The Tao Delegation leads a narrative, arts, prayer and practice for peace according to the tradition of the Tao, with Zhou Xiaofang as guide. A performance of traditional Chinese music from Grace Chang, representing the New York Chinese community, playing Guzheng, Chinese harp.

Zhou Bingde spontaneously creates a large calligraphy gesture on a piece of rice paper, the Chinese character for Peace, and presents it to Reverend Dionne Boissiere as a gift from China to the United Nations Chapel.

The celebration of United Nations International Peace Day concludes with silence.