United Nations Crowdfunding Conference for African Delegates in NY - The So...
Description
The UN individuals managing this event have decided that for them it would be best for this event to be rescheduled due to their now being focussed on getting help for people in Queens, Long Island, Brooklyn who have been affected by hurricane 'Sandy'. This is to the memory of the 60+ that perished during the storm.
The UN would like to reschedule this event for late January 2013.
Everyone wishes you will accept our apologies for the inconvenience and sincerely hope you can make late January.
Please reach Donna@LDJCapital.com to see how you can help in our efforts to the afflicted of Hurricane Sandy. We have friends that are indefinitely removed from their homes as electric and amenities for 100s of miles have been disrupted.
--
The Soho Loft
Presents the
United Nations Crowdfunding Conference
for African Delegates
November 14, 2012, 4-7 pm
United Nations Headquarters in New York, USA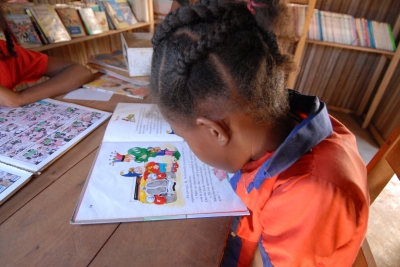 image: freedigitalphotos.net
Meet the leading minds in the global crowd funding circuit as they present to the African delegates at the United Nations Headquarters in New York how crowd funding serves as a creative alternative to the financing needs of their start-ups or small businesses.
With very few angel investors and venture capitalists in the region, Africa is at the threshold of discovering how crowdfunding can provide not just seed capital for their business ideas and concepts but also expert mentorship from known leaders in the industries. A wealth of marketing feedback from their target customers or clients are also at their disposal. All available online and with one click of a button.
The panel composed of global thought leaders in this space will guide the leadership teams from the region with their experiences and expertise spurred by the JOBS Act law in the USA and legal equity-based crowd funding in the Netherlands, Sweden, France and others. With $1.5 B revenue in 2011, the USA ushers one of the fastest-rising industry now growing to 600+ online platforms led by Kickstarter, Indiegogo and Rockethub.
Moderator: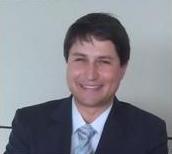 David Drake, LDJ Capital and The Soho Loft
LDJ Capital and The Soho Loft's David Drake has been moderating experts panels around the country for The Jumpstart Our Business Startups Act or JOBS Act and Crowdfunding for over a year. He was also a member of the U.S. Commerce Department's delegation to Brussels and Rome where he met with European Ministers and national legislators at the Transatlantic Economic Council forum. The Jobs Act is a law intended to encourage funding of United States small businesses by easing various securities regulations. It passed with bipartisan support, and was signed into law by President Barack Obama on April 5, 2012.
Panel of Speakers: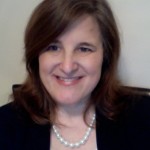 Christine Landon, WebFinancial
Christine Landon, CfPA Executive Committee. Founder of WebFinancial.com, Providence, Rhode Island. Patented inventor and Six Sigma certified. An expert in financial service and insurance business and product development, having successfully implemented next generation product and business consulting with businesses ranging in size from small businesses and Fortune 10 companies, including General Electric, Swiss Re, and Liberty Mutual. An accomplished educator and lecturer. Until the SEC allows further, Ms. Landon currently advises financial services organizations on the practical implementation of crowdfunding. She is also working with international groups, universities and business leaders, focusing on women and minority forward initiatives. A summer resident of Greensboro, Vermont, and a graduate of the University of Vermont School of Business, she is also an advisor to a Burlington, Vermont, accelerator focusing on sustainability and progressive change, among other things.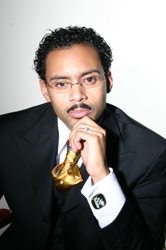 Rodney Sampson
Rodney Sampson is a social innovator, serial entrepreneur, investor, author and consecrated bishop. Via his Episcopal affiliations with The International Bishop's Conference and Kingdom Manifestation, Sampson shapes innovative economic policy and opportunities throughout society and culture.
As a serial entrepreneur, Sampson co-founded Multicast Media Networks [Streamingfaith.com] in 2000 [sold in 2010], Intellect in 2002, Intellect Inspire in 2006 and Legacy Opportunity Fund in 2007 with private equity investments in technology, publishing and financial services. At present,Sampson is building Opportunity Fund, a US based emerging growth fund and crowd funding platform designed to provide underserved and underrepresented communities access to investment opportunities traditionally reserved for accredited and institutional investors. He also serves on the boards of a disruptive technology start-up, a NY based merchant investment bank, home based business and Community Development Corporation (CDC).
Sampson is regularly called upon to advise and speak to nations, businesses, universities and bishops who employ thousands and lead millions of constituents and communities around the world.
Sampson's published works include Kingonomics: Twelve Innovative Currencies To Transform Your Business & Future, Inspired by Dr. Martin Luther King, Jr., Your Manifest Destiny: 7.5 Words To Transform Your Future, Yes We Will: Solutions For Realizing Your Personal Power In An Obama Era and Blacks and Their Trillions: Introducing Symbiotic Economics. His audio works include Any Day Now: Genesis of Divine Manifestation & Your Manifest Destiny: 15 Audio Mediations To Transform Your Future.
Sampson earned a Bachelors degree in Psychology from Tulane University in 1995 and a Masters in Business Administration from Keller Graduate School of Management in 2001. He also studied in the Doctor of Medicine Program at the Pennsylvania State University College of Medicine from 1995-1999. For his dedication and commitment to definitive social causes at such a young age, Sampson received an honorary Doctorate of Ministry from the I.G.F Theological Seminary in 1998.
A strong believer in global reinvestment, Sampson has been a friend of Africa. He has worked closely with The Republics of Namibia, Gabon and Uganda in the areas of trade and development, business development,leadership development and public affairs.
For his contributions to humanity, Sampson was awarded The Phoenix Award – the City of Atlanta's highest honor – by Mayor Shirley Franklin in 2004. In direct support of Dr. Martin Luther King's legacy, Sampson, his wife and a group of influencers in 2007 donated more than $50,000 to the King Papers Project, a capital campaign established to ensure that Dr.King's papers would remain in The City of Atlanta at Morehouse College for generations to come.
Sampson, his wife and life partner, reside in their native home of Atlanta with their children.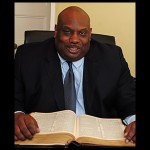 William Davis, Gate Impact
PRESIDENT of Gate Impact LLC. Bill Davis provides Leadership with extensive hands on managerial experience rooted in "Best Practices" and "Guaranteed Delivery". He has earned the "Go-To" label by C Level Executives and Board Members in organizations that are facing tough decisions, tight budgets and deadlines. As part of Gate Impact, he provides CIO services to the leading Micropayment and Virtual Currency company in Europe. He specializes in Business & Logistical Intelligence with prior engagements with American Express, IBM and Boeing. He provides advisory services to some of the largest Social Investment Portfolios and passionate consultants in the U.S. He coauthored the Impact Intelligence for High Performing Organizations Roadmap with Sara Olsen, the founder of the Social Ventures Technology Group.
Over his 20 year career, Bill has provided leadership that resulted in financial, technical, operational and most importantly cultural transformation (work ethic, quality of work, timelines & governance) for his clients. Bill has extensive experience providing merger and acquisition due diligence, performance management analysis, customer and product profitability analysis and other business intelligence services. He brings extensive project management & technology application experience to ensure projects adhere to strict disciplines within the relevant life cycles for minimizing risks and guaranteeing success. These accomplishments prepared Bill to lead the build out of the Impact Investing Infrastructure for the GATE Impact Community.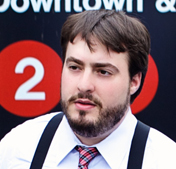 Alon Hillel-Tuch, RocketHub
Alon Hillel-Tuch is the co-founder and Chief Financial Officer of RocketHub, one of the world's largest crowdfunding platforms. Alon was born in the land of cheese and clogs, The Netherlands, and speaks English, Dutch, German, and a smidge of Mandarin Chinese. In May 2012, Alon co-authored a whitepaper, entitled Regulation of Crowdfunding: Building On the Jumpstart Our Business Startups Act, which has received acclaim from both the SEC, FINRA. Alon is one of the youngest people to have testified in front of the Oversight and Government Reform Committee in US Congress, he testified on the recently passed JOBS Act.
Alon has lectured on crowdfunding and entrepreneurship at various universities, institutions and conferences. Alon's primary focus during talks is educating people on the rituals of the crowdfunding movement and the patterns of success that surround crowdfunding.
Alon holds a B.A. from Hamilton College where he majored in Economics, and minored in Chinese Culture & Language. Alon received his M.Sc from Columbia University and specialized in dynamical systems theory, game theory, social entrepreneurship, and conflict. Alon was appointed a research fellow at the Earth Institute as part of his studies and worked on government communication frameworks. Alon currently consults for the Earth Institute as part of the Advanced Consortium of Cooperation, Conflict, and Complexity think-tank on genocide prevention.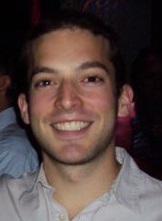 Benjy Boxer, Arkad
Benjy Boxer is the co-founder of Arkad, a software product that helps companies identify, optimize, and communicate about their performance metrics. Arkad will be a tool for crowdfunded companies to manage their investor and lender relationships. Prior to co-founding Arkad, Benjy worked at Teneo Capital, AOL, and at the World Bank. While he worked at the World Bank, he helped client countries develop debt management strategies. Benjy graduated from the Wharton School at the University of Pennsylvania.
Richard J. Salute
Richard J. Salute, CPA, is Capital Markets and SEC Practice Director with J.H. Cohn. As an expert in SEC matters, Rich has been the key accounting and finance professional in numerous initial public offerings, and has represented clients that trade securities on the New York Stock Exchange, the American Stock Exchange, the NASDAQ and other over-the-counter markets. Rich is the Office Managing Partner for J.H. Cohn's Long Island office. He has over 35 years of audit, accounting and tax experience.
Prior to joining J.H. Cohn, Rich spent 29 years at a global accounting firm managing complex audits for both public and private companies. During his tenure there, he was responsible for providing clients with strategic planning services, as well as consultation with regard to corporate finance, mergers and acquisitions, and process evaluation. Rich's clients included large multinational companies and entrepreneurial start ups. In addition to his client responsibilities, he started three businesses for that firm ? the Enterprise Group (New York Metropolitan area), the Technology Practice (New York office) and the Bankruptcy and Corporate Recovery Practice (nationwide).
Rich is a member of the American Institute of Certified Public Accountants and the New York State Society of Certified Public Accountants.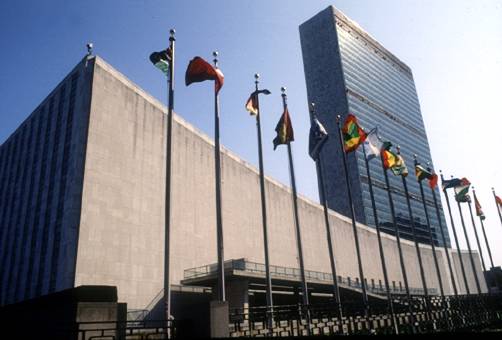 United Nations Headquarters in New York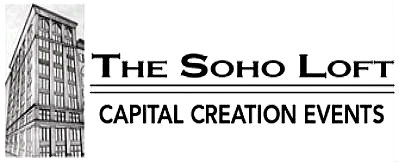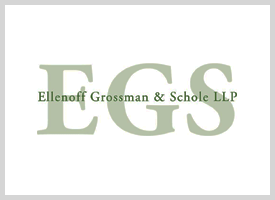 SPONSORS:

Invited Nations:
Name of region
[100]
and
territory, with
flag
Area
(km²)
Population
(2009 est) except where noted
Density
(per km²)
Capital
Eastern Africa
Burundi
27,830 8,988,091
[101]
322.9
Bujumbura
Comoros
2,170 752,438
[101]
346.7
Moroni
Djibouti
23,000 516,055
[101]
22.4
Djibouti
Eritrea
121,320 5,647,168
[101]
46.5
Asmara
Ethiopia
1,127,127 85,237,338
[101]
75.6
Addis Ababa
Kenya
582,650 39,002,772
[101]
66.0
Nairobi
Madagascar
587,040 20,653,556
[101]
35.1
Antananarivo
Malawi
118,480 14,268,711
[101]
120.4
Lilongwe
Mauritius
2,040 1,284,264
[101]
629.5
Port Louis
Mayotte
(France) 374 223,765
[101]
489.7
Mamoudzou
Mozambique
801,590 21,669,278
[101]
27.0
Maputo
Réunion
(France) 2,512 743,981(2002) 296.2
Saint-Denis
Rwanda
26,338 10,473,282
[101]
397.6
Kigali
Seychelles
455 87,476
[101]
192.2
Victoria
Somalia
637,657 9,832,017
[101]
15.4
Mogadishu
Tanzania
945,087 41,048,532
[101]
43.3
Dodoma
Uganda
236,040 32,369,558
[101]
137.1
Kampala
Zambia
752,614 11,862,740
[101]
15.7
Lusaka
Zimbabwe
390,580 11,392,629
[101]
29.1
Harare
Central Africa
Angola
1,246,700 12,799,293
[101]
10.3
Luanda
Cameroon
475,440 18,879,301
[101]
39.7
Yaoundé
Central African Republic
622,984 4,511,488
[101]
7.2
Bangui
Chad
1,284,000 10,329,208
[101]
8.0
N'Djamena
Republic of the Congo
342,000 4,012,809
[101]
11.7
Brazzaville
Democratic Republic of the Congo
2,345,410 68,692,542
[101]
29.2
Kinshasa
Equatorial Guinea
28,051 633,441
[101]
22.6
Malabo
Gabon
267,667 1,514,993
[101]
5.6
Libreville
São Tomé and Príncipe
1,001 212,679
[101]
212.4
São Tomé
Northern Africa
Algeria
2,381,740 34,178,188
[101]
14.3
Algiers
Canary Islands
(Spain)
[102]
7,492 2,118,519(2010) 226.2
Las Palmas de Gran Canaria
,
Santa Cruz de Tenerife
Ceuta
(Spain)
[103]
20 71,505(2001) 3,575.2 —
Egypt
[104]
1,001,450 83,082,869
[101]
total, Asia 1.4m 82.9
Cairo
Libya
1,759,540 6,310,434
[101]
3.6
Tripoli
Madeira
(Portugal)
[105]
797 245,000(2001) 307.4
Funchal
Melilla
(Spain)
[106]
12 66,411(2001) 5,534.2 —
Morocco
446,550 34,859,364
[101]
78.0
Rabat
<a style="t
Organizer of United Nations Crowdfunding Conference for African Delegates in NY - The Soho Loft
THE SOHO LOFT Media Group (www.thesoholoft.com)
The Soho Loft Media Group is a global financial media company with 3 divisions:
THE SOHO LOFT CONFERENCES organizes up to 200+ investor-focused global summits, talks and events annually.
TIMES IMPACT PUBLICATIONS produces relevant content on investing and entrepreneurship that are published and syndicated in  100+ leading online publications and growing.
VICTORIA GLOBAL Corporate Communications specializes in client Investor Relations, Public Relations, Branding and Social Media Marketing.
The Soho Loft Media Group is your global partner for your investment and business startup and growth strategies.
For additional information, please visit us at www.thesoholoft.com 
or email Donna@LDJCapital.com