United Latin@ Pride Community Summit

Saturday, June 9, 2012 from 10:00 AM to 3:00 PM (CDT)
Event Details
 ULP Community Summit
10AM-3PM
Organizations from all across chicagoland are coming together to present the diversity of resources and knowledge they have to offer the LGBTQA community. Participate in workshops, listen to plenary discussions, and have important conversations with eachother!
Special Thanks to Pros Arts Studio for sponsoring this event!
All are welcomed!  
Dvorak Park 1119 W Cullerton St | Pilsen
Summit Sessions
Unid@s: Si Se Puede!
Presenter: Jorge Cestou, PhD, Chair of the Board of Unid@s
Workshop Description:
A fully interactive caucus that will help attendees enhance their existing knowledge of the current Latino LGBT movement in the USA and Puerto Rico. Unid@s, the only national Latino LGBT Human Rights organization continues to mobilize its efforts to have a national Latino LGBT voice. Representatives of all parts of the U.S.A and Puerto Rico continue to collaborate to make this national voice a reality.
Participants will have the opportunity to connect to the national Latino LGBT voice by sharing their current work in the Chicago area
Are Gay Relationships Different?
Exploring life as a single man, do I really want a relationship? Part 1
Presenters: Julio Rodriquez Board President of ALMA
Carlos Samaniego, Community activist/educator
Workshop Description:
All straight relationships are not alike. Neither are gay relationships. Both straight and gay relationships can built around sex or companionship, mutual support, and love. Generally most people regardless of sexual orientation eventually come to a place where sex isn't enough. How important is it to be in a relationship? Can you be single, gay and ok?
Queering spaces across the city
 Presenter: Emilia Chico, Member of the Dyke March Collective
Workshop Description:
Organizing LGBTQ focused events across the city across multiple identities. Dyke march Collective and getting involved.
Trans* 101 Soy Quien Soy
Presenter: Van Binfa, Founder Soy Quien Soy
 Workshop Description:
Learn the basics about the Trans Community in a safe space from experts who are part of this community. Come and ask all those questions you otherwise may not have asked.
Play is ok!
Presenter: Searah Deysach, Owner Early to Bed
Workshop Description:
Join us for a titillating workshop about sex toys and all the fun things you can do with them! A sex educator from Early to Bed will share with you a brief history of sex toys and why a person would want to use them. We'll pass some toys around so you can fiddle with the buttons and feel the difference between materials, and we'll discuss safety and care of all kinds of sexy devices. There will also be plenty of time for us to answer your burning questions about sex. Come with an open mind and you'll leave with a wealth of information!
Are Gay Relationships Different?
Long Term relationship success, is it even possible? Part 2
Presenters: Julio Rodriquez Board President of ALMA
Carlos Samaniego, Community activist/educator
Workshop Description:
In a world where you and your partner have been together for a long time now, way past the "honeymoon period" You have been able to successfully get to know eachother inside and out and have worked hard to build a satisfying and comfortable life together as a committed couple. How can you and your partner continuously work on building a successful long-term relationship? Can gay men be in a committed monogamous relationship or are there other options?
Trans* 102
Presenter: Van Binfa, Founder, Soy Quien Soy
Workshop Description:
Part 2 of Session A Program that includes an in-depth explanation/walk through of hormone services at Howard Brown and name change in Cook County through TJLP
Amiguitas: In my and Your Shoes:
An activity analyzing different identities within the LGBTQ community
Presenters: Zaida Zanabia and Viviana Moreno
Workshop Description:
The workshop is meant to analyze society's hetero-normative lifestyles forcibly imposed on youth and folks that identify as LGBTQI, as well as break the myth of stereotypes and promote an understanding of the diversity and the many identities of the LGBTQI community.
Lambda Legal: What's the Big Deal with Gay Marriage?
 Presenter: Rosa Yadira Ortiz, Community Educator, Midwest Regional Office
Workshop Description:
Thirty states currently have a constitutional ban on same sex marriage.  Yet only eight states recognize same sex marriage and less than one third of the states in the U.S. provide some type of relationship recognition to same sex couples and their families.  Yet the issue still remains, why does marriage equality matter to me?
This workshop will discuss the importance of marriage equality as option for LGBT people.  Of particular importance, this workshop will highlight the harm of not having any type of protection, to couples and their families, either through the state and/or federal government.
Additionally, this workshop will grapple with the complexities of marriage being one of many issues within the LGBT community yet perceived as the sole issue for our communities.
Espiritualidad y la Homosexualidad
 Presenter: Noemi Mendoza, Founder
Workshop Description:
We will discuss Latino culture and its deep roots in Catholicism and how we can free ourselves from social stigma to embrace ourselves as we are and practice a healthy relationship with our higher self and others.
When & Where

Dvorak Park
1119 W Cullerton St
Chicago, IL 60608


Saturday, June 9, 2012 from 10:00 AM to 3:00 PM (CDT)
Add to my calendar
Organizer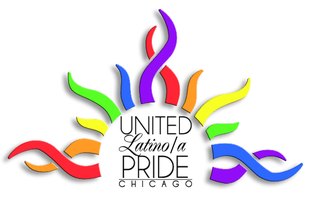 United Latino Pride is organized as a community of Latin@ LGBTQQIA individuals supporting and connecting initiatives that work to create awareness and celebrate the plurality of our identities.