UNITED AID FOR AFRICA CHRISTMAS WISHES GALA 2017

Saturday, December 16, 2017 from 7:00 PM to 11:30 PM (EST)
Event Details
In collaboration with the embassy of Ivory Coast the United Aid for Africa Foundation (UAA) and UPAC presents our annual Christmas Wishes Gala for 2017. In association with Miss Africa USA Pageant, African Women Council (AWC), FACE Honors and Afrik Glamour
"Highlight: Ambassador Daouda will be Honored and Awarded for his exemplary leadership"
This is a unique international fundraising event in the DMV, which will take place on December 16th at 7:00 pm in Washington, DC at the embassy of the Ivory Coast.
Attendance at the gala will include several members of the Diplomatic Corp, US senators and other government officials, and representatives of corporations committed to investment in the African economy.
Proceeds from the event will bring the joys of Christmas and access to primary school education to hundreds of African children.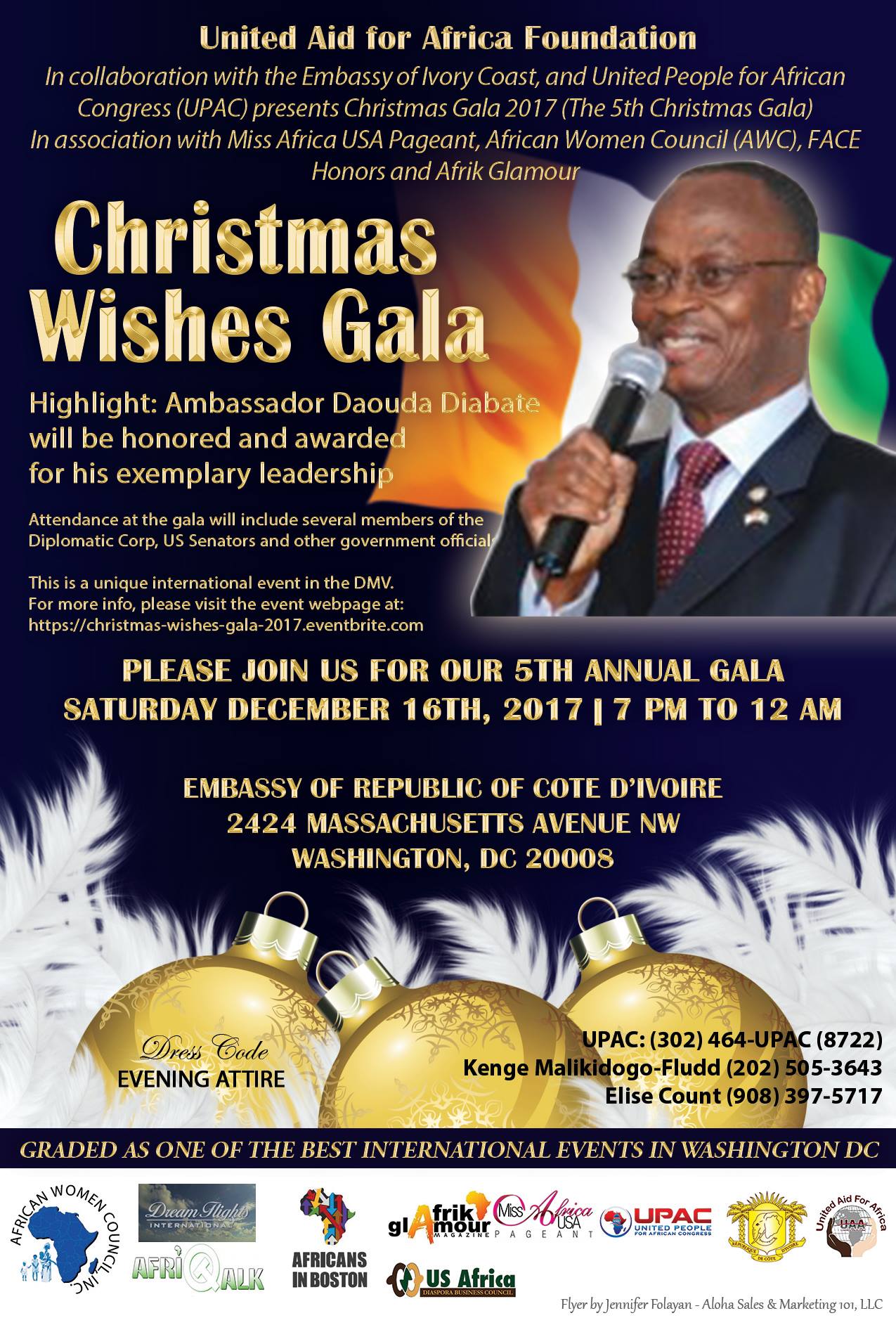 GUEST OF HONOR: AMBASSADOR DAOUDA DIABATE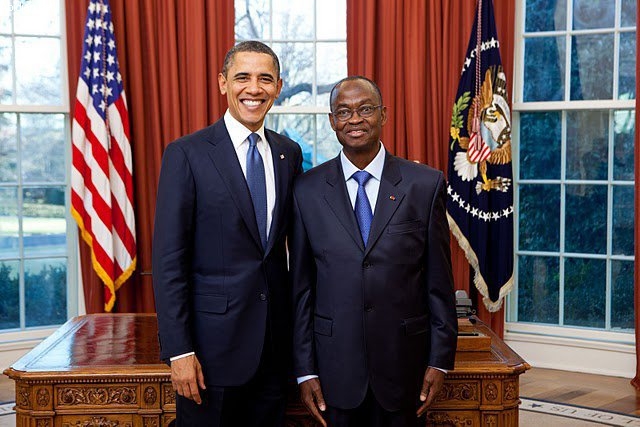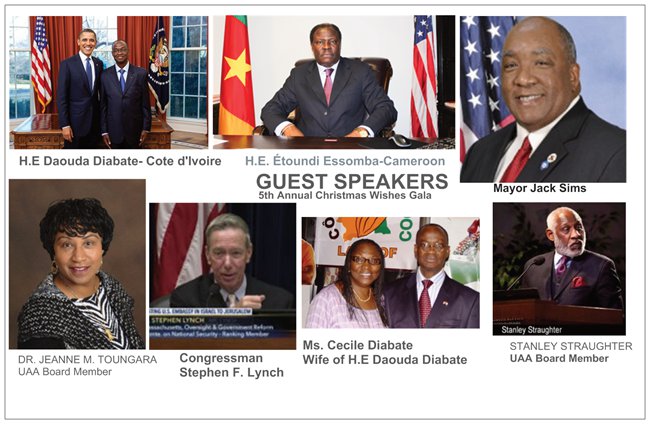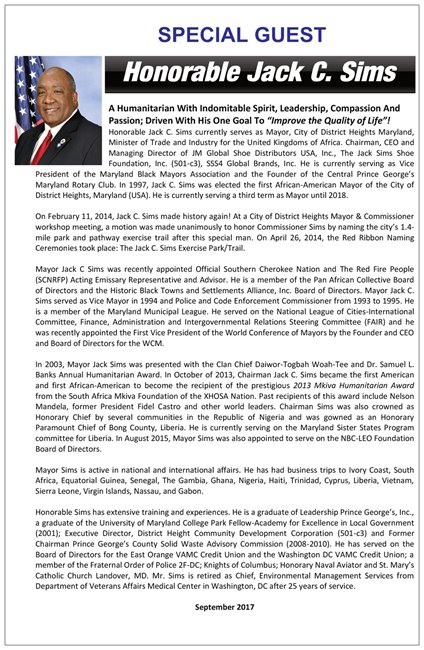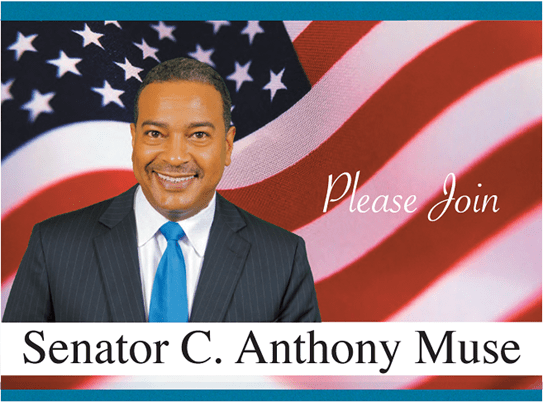 MAYOR EUGENE GRANT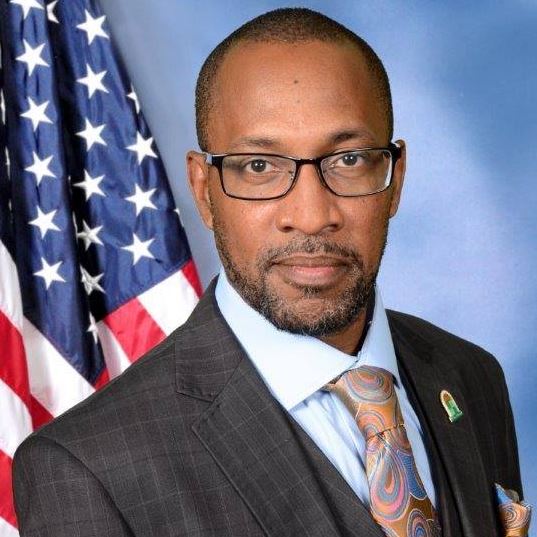 ENTERTAINMENT BY ANNA MWALAGHO, HAMALA DIABATE AND GUELLE FORCE 
Come Experience the Memory of African Beat with HAMALA DIABATE and ANNA MWALAGHO who are two legendary Artists. Both of these artists are HUGE admires of Ambassador Daouda Diabate and are so grateful for the great work that he has accomplished over the years. They said, their performances will be special!
ANNA MWALAGHO
Anna Mwalagho is more than a triple-threat performer. She is a true remarkable renaissance woman, an internationally recognized actress, comedian, poet/spoken word artist, African dancer, singer/songwriter and
storyteller.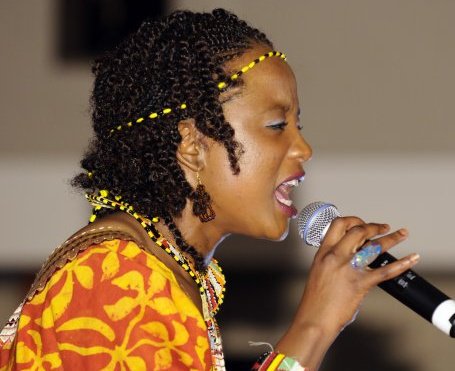 She has won numerous national awards in her native country Kenya, and here in the U.S.A, where she is recognized as the Queen of spoken Afro beat and also "Mama Africa". She has captivated many with her blend of spoken word, African dance, music, comedy, acting, and storytelling into an electrifying one woman show. Her theatrical poetry inspires, evokes thought and entertains as well as educates all ages and races.
Her music has a unique message from the soul of the motherland. It tells the story of life rough but fulfilling journeys. Since the launch of her career in the United States, Anna has become one of the most sought after African Spoken Word/Poetic Afro beat artist.
With her band "Afrofloetry band" which she formed she has shared the stage with the international South African Jazz legend HUGH MASEKELA in Washington DC where she and her band were the featured opening act. She also had the chance to collaborate with another African musical legend OLIVER MTUKUDZI, as they performed her famous poem (Flavored World) during his US tour.
In 2009 her band was chosen to represent Kenya during the inaugural events of PRESIDENT BARACK OBAMA, where she performed at the National Museum of African arts for thousands of audience from different parts of the world. She has also been featured in the famous theatrical play Vagina Monologues and other film/documentary
.
Not only has she entertained dignitaries such as NOBEL PRIZE winner Nobel Laureate Mrs. Wangari Maathai, Dr. Henry Louise Gates, Actor Forest Whitaker, Lynn Whitfield and Louis Gosset Jr among others but she has also graced the stages of high profile venues including:
The Library of Congress, DC
The Kennedy Center, DC
he Manhattan Center, NY
The World Bank, DC
UNAIDS International Conference
Capitol Hill U.S House of Representatives (Cannon Building), DC
The Washington Convention Center, DC
Smithsonian Museum of African Art, DC
State Department, DC
CHEICK HAMALA DIABATE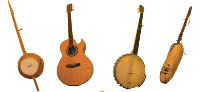 Washington may be chock-a-block with lobbyists and consultants, but only one of them rocks the n'goni, the West African plucked lute covered with animal skin. He advises presidents and the World Bank. He's played for everyone from a struggling couple trying to save their marriage, to the U.S. Congress. He's hobnobbed with American string and Blues legends—from Bela Fleck to Corey Harris—and along the way reunited his beloved instrument with its long-lost grandchild, America's banjo.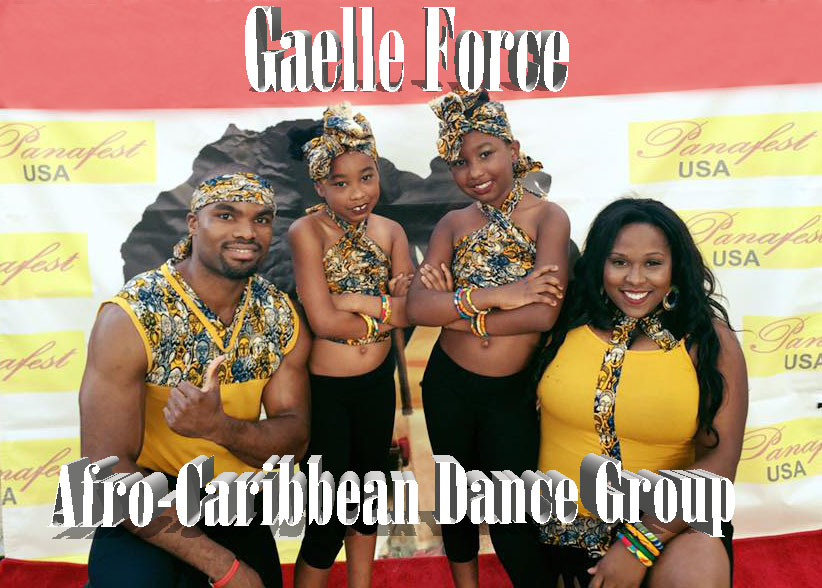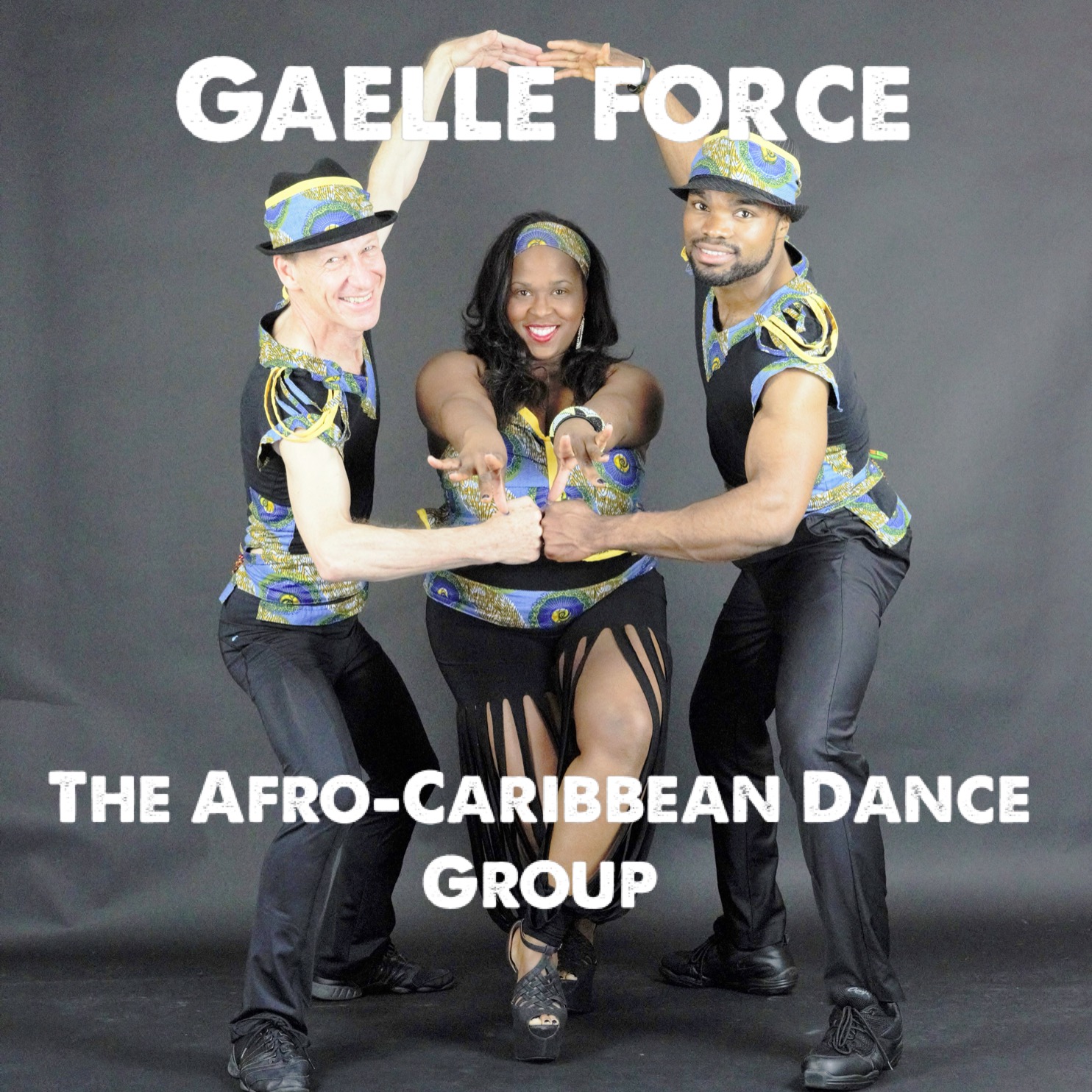 When & Where

Embassy of Côte d'Ivoire
2424 Massachusetts Ave NW
Washington, DC 20008


Saturday, December 16, 2017 from 7:00 PM to 11:30 PM (EST)
Add to my calendar
Organizer
The United Aid for Africa (UAA) is an international 501(c) charitable organization, with a demographic focus on children and women across the African continent. The organization strives to overcome problems connected to poverty, poor health, education, violence against women, child labor, self-sustainability, and increasing the number of contributing members of society.