Save the date: Saturday, May 15th, 2021, from 8:00 am PST (8:30 pm IST) to 11:00 am PST.
About this event
"United Against Covid" is an all-inclusive initiative led by IIT and IIM Alumni, supported by Pan IIT India, Wheels, Rotary Club, NTT VC, Droisys, SignApp, Upaya, FEA India, Ocean manager, Grazitti, Pratham USA, Wheels, IIT Startup, Elitmus, Indicanews, radio zindgi, Businesswire India, and many more."
Let's unite to fight with Covid; the Summit is bringing together the key stakeholders and elements:
1. Government and Public Sector, including Healthcare Systems
2. Private Sector, the largest group of employers in the World
3. Technology leaders, who produce medicines and medical equipment, and more
4. Citizens, the general public who have THE most significant role in avoiding infection.
In this war against COVID 19, we request support from you. We invite the global community (individuals, associations, institutions, public and private agencies) to unite against Covid! What can you do?
A highlight of the event will include 1-hour breakout sessions to showcase current research, UAC work, brainstorm, and the development of a framework that will serve our communities.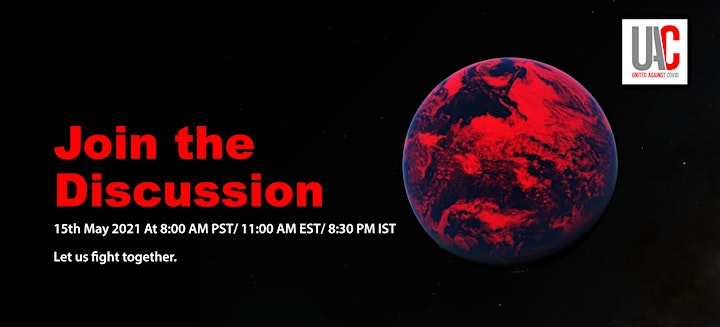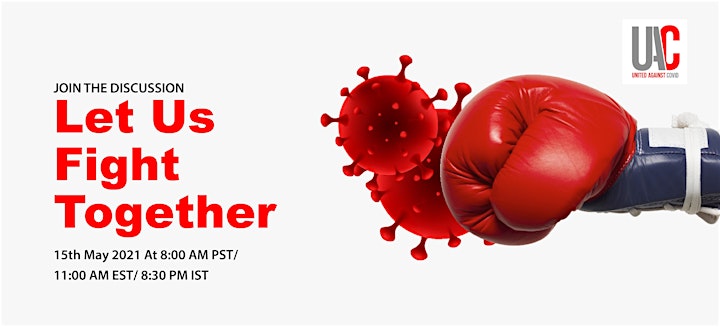 Organizer of United Against Covid