Description
Join us at the annual developer conference for Unity - the market leading platform for creating games, visualisations, simulations and other interactive content. As in the past, Unite Melbourne will be part of the exciting Melbourne International Games Week.
Unite Melbourne offers a content packed day of learning, networking and exciting activities, including:
Opening keynote by Unity leaders

Technical sessions–customized for different levels from beginner to intermediate and advanced

Previews of upcoming Unity tech

Opportunities to get tips from Unity experts

Amazing after-party (with VIP tickets only)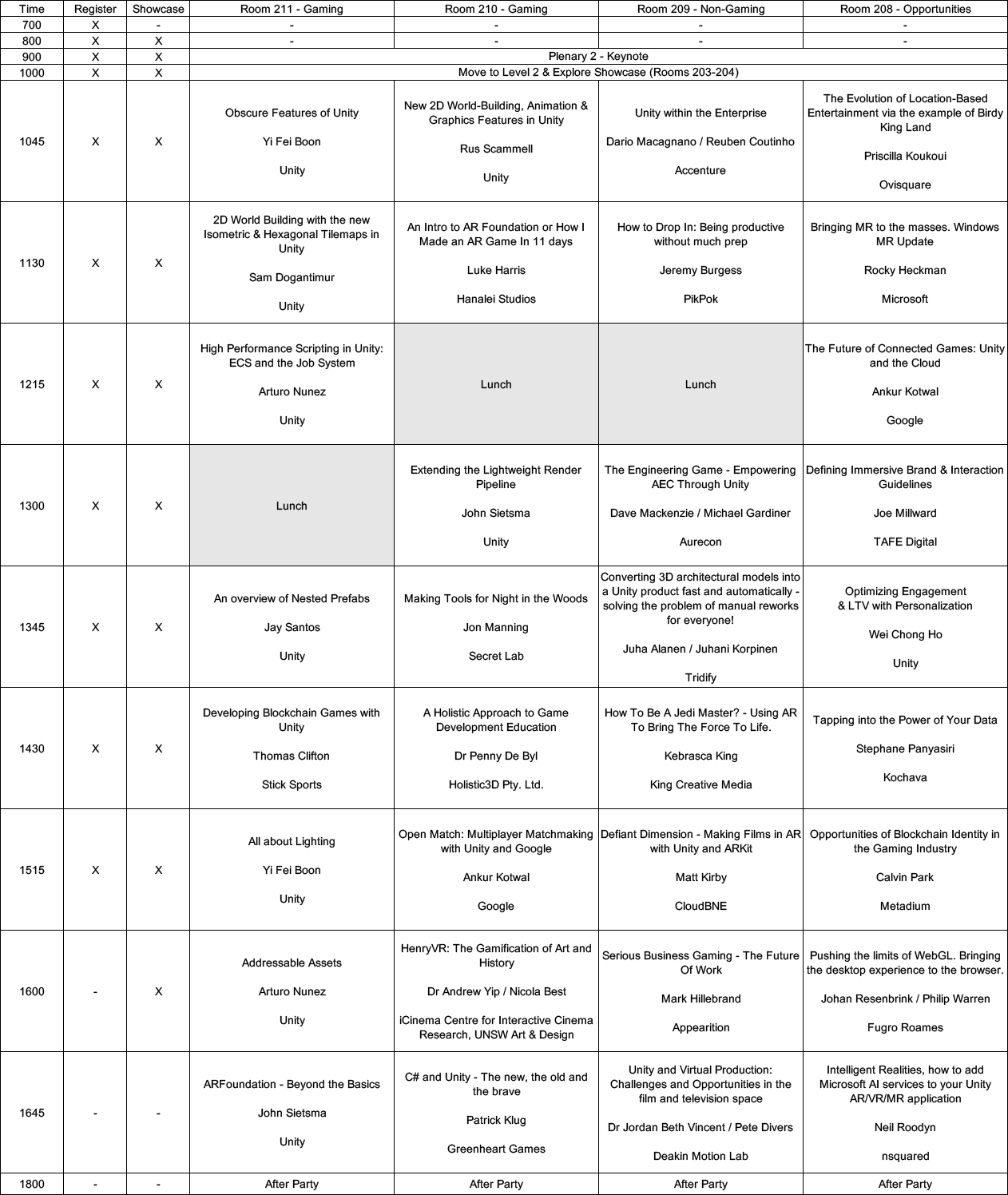 Do note that changes might happen to the topics and speakers, while we will do our best to avoid them.
If you need to edit the information submitted, please email us at events_sapac@unity3d.com