Event Information
Location
UNITE HQ
Address will be sent following registration
Vancouver, BC
Description
Committed to humanity's growth and evolution...
'UNITE Connect: Transformational Business Jam' is a weekly gathering hosted by UNITE VANCOUVER ( Shine, Kristall, & Team)

Join us and connect with other conscious entrepreneurs & community members to share your projects & ideas, what you can offer, and what you want support with... brainstorm and build together in this evening of collective co-creation.
-------------------------------------------------
DETAILS - FREE WEEKLY EVENT

Thursday evenings starting at:

6:33PM
-We will begin with a delicious potluck & connection time

7:17PM
-We will gather in circle
-Open with a 5 minute guided meditation
-Each person will have a few minutes to share their current business & BEST EVER vision, what they are looking for, & what they can offer to the community.

-After this the floor will be open for informal MasterMind + networking, connections, more food & fun times :)

Love!

See you soon!

-----------------------

ABOUT UNITE
UNITE creates opportunities for expansion into higher states of consciousness through regular meditation, music, and high vibe experiential education events worldwide.

Our vision is to UNITE billions of people in collective positive focus and alignment, through local community events, global synchronized experiences, and harmonizing technology.

HOW TO CONNECT AND JOIN US

FACEBOOK
Page: www.facebook.com/unitewithin
Group: UNITE VANCOUVER www.facebook.com/groups/UniteVancouver/
-EMAIL
connect@unite.love
-EMAIL UPDATES:
http://eepurl.com/cBJr8n

-YOUTUBE:
https://www.youtube.com/channel/UClD_PXp6TmFI75AEbQmJEiA/featured

-INSTAGRAM:
https://www.instagram.com/unite.love/

-TWITTER:
https://twitter.com/UNITE1LOVE
THANK YOU TO OUR SPONSORS
Meet our Title Sponsor:
CoinPayments
www.coinpayments.com
https://www.facebook.com/CoinPayments/
CoinPayments accepts over 65 altcoins. Payment gateway for cryptocurrencies such as Bitcoin and Litecoin.
Thank You to our Sponsors

BitNational
www.bitnational.com
https://www.facebook.com/bitnational/ Fast. Simple. Secure. Buy & Sell Bitcoin Using Canada's Best Bitcoin ATM Network.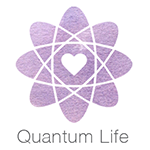 QuantumLife
www.quantumlife.ca
www.facebook.com/thisquantumlife/
Innovations in healing and wellness. Sharing expansive moments with communities around the world through Quantum Touch healing and PEMF mat technology.
Date and Time
Location
UNITE HQ
Address will be sent following registration
Vancouver, BC
Refund Policy