THE FIRST EVENT DESIGNED BY ?THE JAPANESE MARTIAL ARTS COMMUNITY ?OF NEW YORK CITY.
About this Event
This event is a literal uniting of various independent Japanese Martial & Cultural arts schools from New York City. This is the first annual event designed by the Japanese Martial Arts community of NYC to promote a deeper understanding of traditional culture, to encourage people to experience the benefits of practicing these arts and to help promote the different groups participating.
The event will feature an Embu (demonstration) with a variety of traditional martial and performing arts including Kendo, Iaido, Kyudo, Taiko Drums, Naginata, Kyokushin Karate, and Shodo. Each group will give a short lecture prior to their performance.The featured guest this year will be Kunikazu Yahagi Sensei, the current headmaster of Ryushin Shouchi Ryu (柳心照智流), a very rare form of Iaido. After the Embu, there will be a small educational workshop (each group can set this up) and reception.

PERFORMERS
We are really excited to have several equally dedicated groups participating in this years event.
Shinkyokushinkai NY – Kyokushin Karate (空手)
New York Kyudo Dokokai – Kyudo (弓道) Archery
OMNY Taiko – Taiko Drums (太鼓)
NY Kenshinkai – Kendo (剣道) Fencing
Greater NY Naginata Federation – Naginata (薙刀)
Koka Calligraphy – Shodō (書道) Calligraphy
Bond Street Dojo – Aikido (合気道)
New York Budo Association – Iaido (居合道)
Featured Performer – Kunikazu Yahagi Sensei – current headmaster of Ryushin Shouchi Ryu

OUR GOALS
The main goals of this event are:
To promote a deeper understanding of traditional
Japanese Martial Arts & Cultural Arts
To encourage the public to experience the intellectual, emotional, psychological, and physical benefits of these practices
To help help increase membership of the participating groups
Demonstrate a cross cultural exchange between traditional
Japanese Arts and modern society
To establish a cohesive traditional Japanese Martial Arts community in NYC
To sponsor a variety of Japanese Martial Arts masters to have annual seminars in NYC
To help raise funds to establish a permanent, dedicated practice space for traditional Japanese Martial and Cultural Performing Arts in NYC.
The overall outcome of this event will be the coming together of the traditional Japanese Martial Arts community in NYC to host a coordinated event. To foster a cross-cultural exchange between traditional Japanese Culture and modern society, where the public will be exposed to a wide variety of these traditional arts and witness the benefits of these practices. Our hope is that this event will inspire the public to study one of these arts.
We are also hosting an online auction as well – you can see the items availabe here – https://www.32auctions.com/organizations/50819/auctions/62937?t=all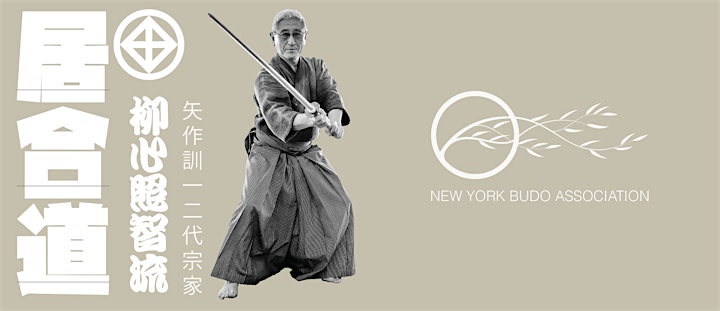 NEW YORK BUDO ASSOCIATION – IAIDO (居合道) JAPANESE SWORD
The New York Budo Association (NYBA) was founded in 1963 by Yoshiteru Otani and is one of the oldest Japanese sword schools in the USA. In 2017, the NYBA was formally registered as a not-for-profit 501c-(3) organization. The mission of the NYBA is to sustain and disseminate the techniques, philosophies, and benefits of the Japanese martial arts. Our focus is the study of Ryushin Shouchi Ryu (RSR) (柳心照智流), which derives from one of the ancient forms of sword styles (古武道). We study directly under the current headmaster Kunikazu Yahagi Sensei.
KUNIKAZU YAHAGI SENSEI (矢作訓一 二代宗家)
Originally from the Katsuka district in Tokyo, Yahagi sensei began practicing Kendo at the age of 10 and holds a rank of 7th Dan from the All Nippon Kendo Federation.He also studied Judo at the age of 12 and now holds the rank of 2nd Dan from the Kodokan school. He joined Ryushin Shouchi-ryu (at the time Tenshinsho Jigen Ryu) when he was 30, under Kawabata sensei.Yahagi sensei is now the Soke of Ryushin Shouchi-ryu and is accredited a rank of 8th Dan from the IMAF (International Martial Arts Federation) and is also an active board member.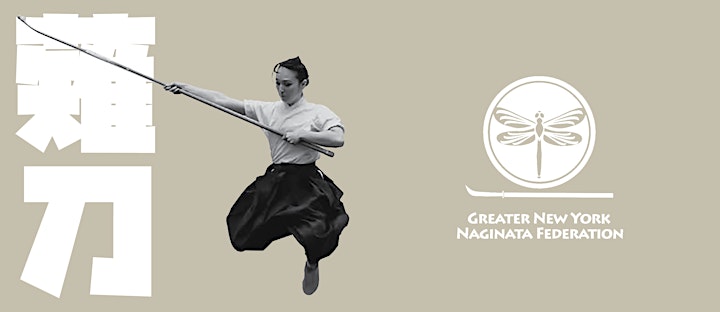 THE GREATER NEW YORK NAGINATA FEDERATION – NAGINATA (薙刀) – POLE ARM
The Greater New York Naginata Federation is a not-for-profit organisation founded in the spring of 2006. The specific objectives and purposes of this federation shall be: to provide education in the traditional Japanese martial art of Naginata to the public. The means of providing said education includes, but is not limited to, maintenance of educational facilities, presentation of Naginata arts in public demonstrations, seminars, and ongoing classes. This federation acts as a regional affiliate of the USNF (United States Naginata Federation).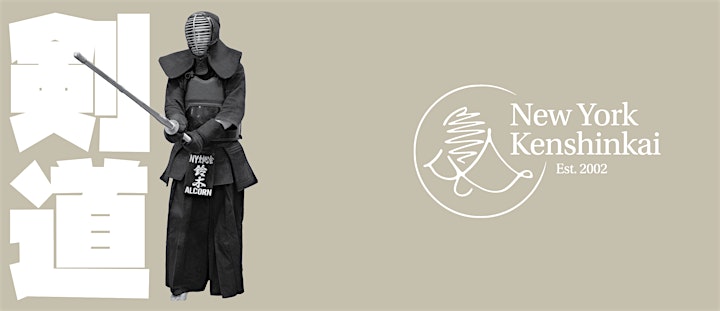 NEW YORK KENSHINKAI – KENDO (剣道) – FENCING
Kenshinkai is located right in the heart of Manhattan. Although we are a relatively new dojo, having celebrated our tenth year in 2012, we have many dedicated members who are pursuing both their individual and common goals through the practice of Kendo.

NEW YORK SHINKYOKUSHINKAI – KYOKUSHIN KARATE (極真)
Founded in XXXX, Shinkyokushinkai New York is recognized as an official school of the World Karate Organization (Shinkyokushinkai). Our objectives include not only the physical, mental, and technical betterment through training but also seeking exposure to the spirit, philosophies, and respect encompassed within the traditional Amartial arts.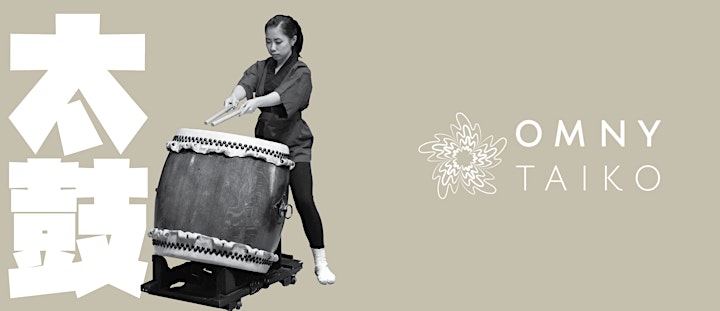 OMNY TAIKO – TAIKO DRUMS (太鼓)
OMNY Taiko is a community taiko (Japanese drumming) group in New York City. Our members come from diverse backgrounds, but we are all united in our passion for sharing the beauty of taiko with the world. Through our drumming, we hope that the sound and spirit of taiko will resonate within your heart as it does within ours.
OMNY Taiko's mission is to create community and strengthen the spirit through the art of taiko drumming.
The sound of the taiko drum is as pure and as fundamental as the heartbeat and has the power to connect ourselves with those around us and with the universe at large. As such, we seek to develop our abilities as taiko players—rhythm, movement, teamwork, and spirit—and to promote taiko drumming through performances in the New York area and beyond.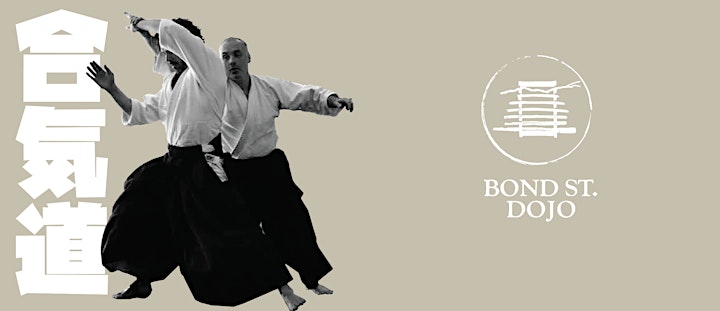 BOND STREET DOJO – AIKIDO (合気道)
Bond Street Dojo was founded in 1973 by Terry Dobson and Ken Nisson, and originally located at 49 Bond Street. Since 2018, the dojo has made its home in the East Harlem community.
After Terry and Ken's departure in 1980, the dojo was established under Chris Jordan and Paul Kang, both of whom joined Bond Street as students of Terry Sensei and Ken Sensei in the 1970s.
Today, Richard Webb leads us as our Chief Instructor and Chris Jordan Sensei continues as one of our senior instructors.
Bond Street Dojo (incorporated as New York Aikido Society, Inc.) is a not-for-profit organization established as a place for learning and practice of the martial art of aikido. We are governed by a board of directors elected from and by the membership.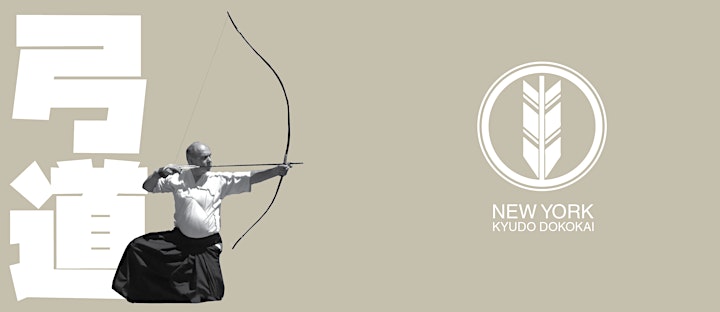 NEW YORK KYUDO DOKOKAI – KYUDO (弓道) – ARCHERY
The New York Kyudo Dokokai is a Kyudo (Japanese Archery) study group founded in 2012 by Head Coach Rick Beal and Senior Instructor Phil Ortiz. The style of archery is labeled as Zen Archery, and recognized under the name of Dokokai.
The history of New York City Dokokai runs parallel with the Kyudo Practice of senior instructor Phil Ortiz. Over the 38 years of practicing Kyudo under various styles including: All Nippon (federation style), Heki-Ryu Chikurin-Ha, and Zen Archery, Phil Ortiz met with Rick Beal to study Zen Archery in Pasadena, California. It would be within the last 2 years that the practice of Zen archery would become a need to be brought to New York and led by Phil Ortiz. Phil Ortiz alongside, while under the guidance of head coach Rick Beal have decided to organize the New York City Dokokai; which is the represented school of Zen archery in New York.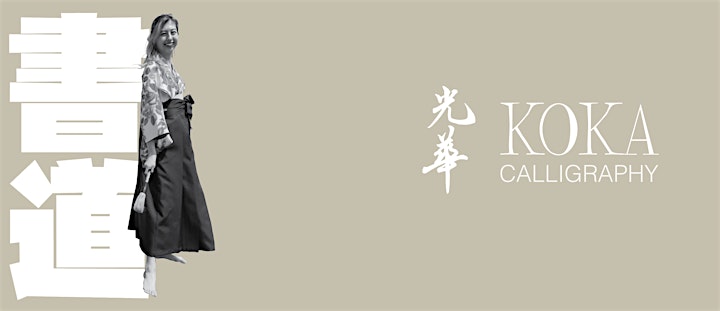 KOKA CALLIGRAPHY – SHODŌ (書道) CALLIGRAPHY
Koka is a Japanese calligrapher and performance artist who is based in New York, and Tokyo. Koka has been doing calligraphy for 13 years. She loves exhibiting, and performing her works. Koka's goal is letting people know the beauty of Japanese culture and calligraphy all over the world.