| | |
| --- | --- |
| | |
Event Details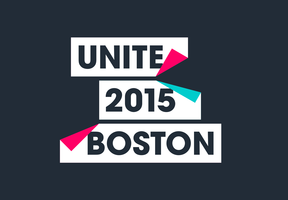 Click here to view our Unite Boston homepage
Unite 2015 is this year's most important gathering of developers, publishers, training providers and enthusiasts interested in Unity—the market leading platform for creating video games, simulations and other interactive 3D and 2D content.
Unite 2015 offers three days of learning, including advanced hands-on class tutorials, technical sessions, previews of upcoming Unity tech and an opportunity to attend some awesome parties. It's a great place to meet fellow developers, learn new techniques and share what you're working on. 
When: 
Training Day

: Sunday, September 20, 2015, 9am-6pm (registration open at 8am)


Early Badge Pick-up

: Sunday, September 20, 2015

Unite 2015

: Monday-Wednesday, September 21-23, 2015


Awards Ceremony

: Tuesday, September 22, 2015

Unite Part

y: Tuesday, September 22, 2015
Where: 
John B. Hynes Veterans Memorial Convention Center
900 Boylston Street
Boston, MA 02115
U.S.A
Training Day
 
We will host a separate Unity Training Day* at the John B. Hynes Veteran Memorial Convention Center on September 20th.  Learn how to get started in Unity 5 fast in this full day of training with Unity's Online Content Team. Build a two-player tank shooter from start to finish, and learn about lighting, effects, game mechanics, UI and much more.
*Please note that computers are not provided for Training Day. Please bring your own laptop & power cord and any international adapters you may require.
Check out unity3d.com/unite/boston for updates on the program, housing, and practical information about Unite 2015 and Unity Training Day.  
Frequently Asked Questions
 
Where can I contact the organizer with any questions?


You may contact us at uniteinfo@unity3d.com.
Registration
 
How do I get my badge? Do I have to print out a ticket?
Badges will NOT be mailed to you. To reduce paper waste, please download the Eventbrite mobile app onto your mobile device, and have your electronic ticket ready on your device at event check-in, along with your photo ID. If you are unable to use the mobile app, you may bring the printed-paper ticket you received in your email.
 
Do I need a credit card to buy tickets to Unite?
Please use a credit card for your purchase. Major international cards are accepted. If you have a payment method issue, please contact us at uniteinfo@unity3d.com to see if we can help.
Why is Unity asking for my cell phone number during registration?
This year the Unity team is testing some new software that will help us gather real-time feedback on sessions, speakers and the event as a whole.  Your cell phone number will only be used to send a text message link to a feedback survey, following each session you attend, and will not be used for any other purpose whatsoever.  While providing your cell phone number is not mandatory, your input is essential to the success of this event, so we hope you consider it.   Plus, participating in these feedback surveys enters you into the daily Unity drawing for free prizes!  
What should I bring to the conference?
No equipment is required for the main conference. (For Training Day, see below.) Don't forget to bring the e-ticket on your device and a photo ID. If you are underage and do not possess a photo ID, please contact us.
**If you are registering on behalf of someone else, be sure to use their email address so they stay informed of Unite happenings!
Training Day
 
For the day of hands-on tutorials with the Unity crew, you will need to bring your laptop, power supply (and any necessary international adapters*), and a mouse--or whatever accessories you work best with. Please find Unity's system requirements here. You must have Unity 5 installed on your computer. If you already have Unity 5 (either Pro or Personal Edition) just make sure to get the latest version. 
If you don't have Unity 5 yet, go get it now: http://unity3d.com/get-unity
*Electricity in the U.S. is 110 volt AC (alternating current).
How does student/faculty pricing work?
Unity loves its student/faculty developers and is excited to offer a 55% discount for Unite tickets! To qualify, you must be a current student/faculty and possess a photo student/faculty ID, which you will be required to present at badge pick-up. Ticket numbers are limited! If you have any questions about student verification, please contact us at uniteinfo@unity3d.com.
What is the refund policy?
There are no refunds or credits for Unite or Training Day. However, both Unite and Training Day tickets are transferable. (See below.)
Is my registration/ticket transferrable? Can I update or change my registration information? 
Yes, you can transfer your ticket to another person or update your registration information yourself by following the instructions here. It is important to keep all personal information updated, so your badge information will be correct.
Unite schedule & speakers
 
When will the sessions schedule for Unite 2015 be made available?
Please check our website for our sessions schedule and keynote announcement.
 
I would like to speak at the conference. How do I submit a proposal?
Submissions are open now through June 12th. Learn more and submit your talk here.
Unity Awards & Unite Party
 
Is the Unity Awards ceremony included in my Unite ticket?
Yes! Just show up wearing your Unite 2015 badge and you'll be admitted to the Unity Awards ceremony. 
 
Can I attend the Unity Awards if I don't attend Unite?
The Unity Awards ceremony is restricted to those with Unite 2015 badges. Training Day-only ticket holders will not have access to the Unity Awards and Party.
 
Can I bring a friend to the party with me?
Only those wearing a Unite 2015 badge will be allowed entrance to the party. Training Day-only purchasers will not have access to the Unity Awards or Unite Party.


Visas & important info about entering the United States
 
If I am an international attendee, do I need a visa to attend the conference?
Please check this site to determine if you need a visa to visit the United States. If you do require a visa, please verify your personal visa eligibility before purchasing a ticket to Unite. Contact us to get your Letter of Invitation if you need one. (Please bear in mind that if your visa is not granted, Unite and Training Day tickets are not refundable. Please verify your personal eligibility prior to ticket purchase.)
If you require a Letter of Invitation for a visa, please contact us at uniteinfo@unity3d.com.
Where

John B. Hynes Veterans Memorial Convention Center
900 Boylston Street
Boston, MA 02115


Organiser
Unity is the creator of the world's most widely used real-time 3D (RT3D) development platform, giving developers around the world the tools to create rich, interactive 2D, 3D, VR and AR experiences. Our 800+ person engineering team keeps Unity at the bleeding-edge of technology by working alongside partners such as Facebook, Google, Magic Leap, Microsoft, and Oculus to ensure optimized support for the latest releases and platforms.
Experiences made with Unity reach nearly 3 billion devices worldwide, and were installed 24 billion times in the last 12 months. Unity is powering RT3D in architecture, automotive, construction, engineering, film, games, and more.