Description


Receive your own autographed copy of Amazon's Best Seller, Uniquely Qualified

Hear Life-Changing Messages

Engage in a Panel Discussion

Build Real Connections with over 100 Elite Women in the City

Enjoy A Catered Lunch by the Palisades

VIP Services Offered for our Elite Clientele
You are Uniquely Qualified to Walk into Your Purpose.
Uniquely Qualified 7-City Tour will revolutionize you to pursue purpose like never before. You will be required to leave behind all excuses. This 1-Day Women's Conference will offer practical tools and applications to unleash authenticity in your life.
We believe once you unveil who you are and own your truth, then you will successfully begin to build real connections both personally and professionally.
Let's take this journey together. Discover and embrace ultimate freedom. It's time to rebuild mind, body and soul.
---


MEET YOUR SPEAKERS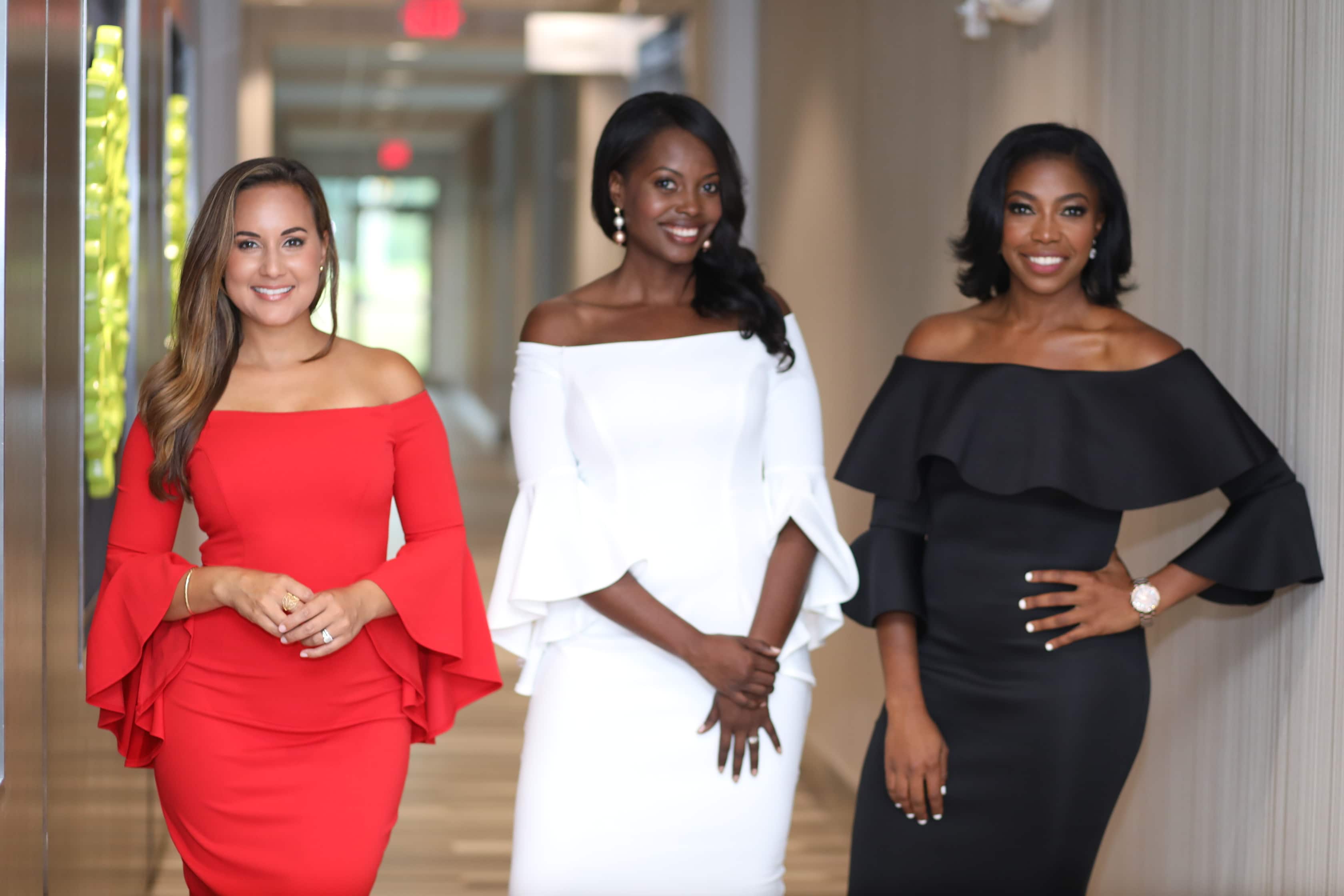 Jacinda Jacobs, is a media powerhouse holding the #1 radio show on V1019 in the Charlotte market. She dominates weekly segments on WCCB, Woman vs Man & Waiting Child. Jacinda is the Arena Host for the Charlotte Hornets, NBA. She's the Best-selling Author of Uniquely Qualified and Founder of Stolen Lunches, a 501c3. MsJacinda.com
"I am excited to meet you and share what God has placed on my heart. It is guaranteed to change your life completely. "
Melody Mccord Stephens, is a networking guru specializing developing teams, connectivity, recruitment and speaking. She is a certified life strategist with Better Life Training. The Founder of R.E.A.L "Real Empowered Authentic Leaders", when business, faith and finances collide and Co-Founder of Impact Players LLC.
"The moment I said, "YES" and believed that my gift would make room for me things began to change. I dare you to join me and say "YES" too!"
Diana Inspires, is a force to be reckoned with. She is an Inspirational Speaker, a Life D.E.T.O.X Specialist, Entrepreneur and a Global Trotter impacting Women to WIN in their Faith, Fitness, and Freedom. She's a certified Fitness Trainer with National Personal Training Association, Executive Director with Women Who Boss Network and Curator for a variety of International Wellness Retreats."
"When you make a decision to jump and follow your dreams, God will open up doors for you no man can shut. It's not your business how it's done, that's God's Business. Transformation is a state of mind, get ready for your next level."
---
We welcome new partnerships & collaborations as we ignite the Uniquely Qualified 7 City Tour to empower nearly 2,000 women nationally. To be a sponsor or vendor at any of our upcoming tour locations please email info@iamuniquelyqualified.com.
UPCOMING CITIES:
Charlotte, NC // October 29, 2018.
Greenville, SC // November 17, 2018.
Atlanta, GA // January 2019.
Orlando, FL // February 2019.
Washington DC // March 2019.
Chicago, IL // May 2019.
New York, NY // June 2019.
West Coast Tour Coming Fall 2019-2020.
Thank you to our Sponsors.