UNIQUE TEQUILA EXPERIENCE! Explore the Taste of Tequila in Glassware Design
LIVE FROM A GLASS SHOWROOM IN GUADALAJARA! Tonight! Discover the right glass for EACH tequila profile. (Yes, that's TEQUILA in his glass ;)
About this event
1 hour 30 minutes

Mobile eTicket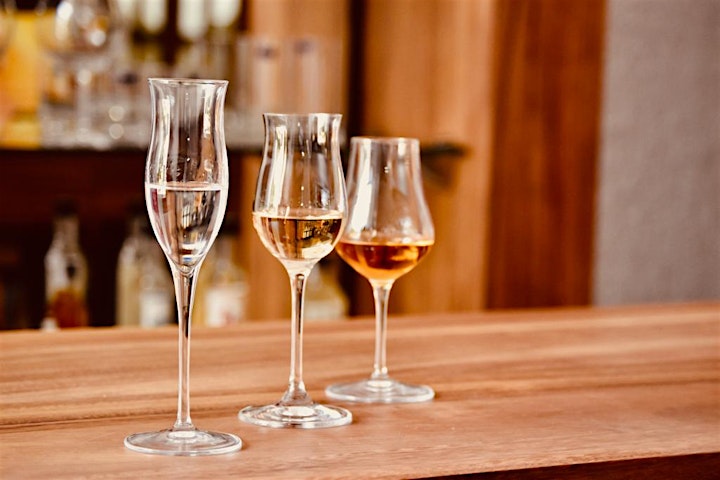 The Museum of Distilled Spirits' Assistant Director of Tequila and Agave Distillates, Juan Bernardo Torres Mora, invites you join him (virtually) in the beautiful Kristalov showroom located in Guadalajara, Mexico. Tonight he welcomes his honored guest, Mauricio Gonzales, a Kristalov drinkware distributor with professional catador (Mexican tequila and mezcal taster) credentials.
Did you know there is a myriad of glassware designed to enhance and negate various identifiable elements in your tequila? What's THAT all about? Whether you are extremely knowledgeable about the category of tequila or are new to tequila's sublime experience, this is a rare opportunity to discover what tequila tastes like in different glasses - and you can try this with us from home with your own glasses. The majority of design credit for the glasses you will see tonight can be attributed to the renowned Maestra Catadora, Ana María Romero.
Perhaps you will discover some of your own glassware works perfectly well for you, or perhaps you will enjoy your tequila from an unexpected glass...or perhaps you'll be inspired to try tequila from an entirely different shaped glass than you ever expected. Perhaps you'll even want to UP your home bar game with new glassware after exploring how the shape of the glass you're drinking from impacts the taste.
You will see the types of glasses professional tequila tasters developed to match the varying profiles of tequila in comparison to the more popular variety of wine glassware, the inspiration for tequila glasses. This is a highly engaging, interactive workshop. Line up some different glasses from your home collection and add your choice of either a single profile of tequila or one each of a blanco, a reposado, and an anejo and let's play BEST MATCH TEQUILA GLASS!
VERY IMPORTANT! SAVE YOUR CONFIRMATION EMAIL FROM EVENTBRITE! Your ZOOM link is provided in your first Eventbrite Order Summary email. Please SCROLL TO THE END of your Eventbrite Order Summary and you will find your Zoom link and everything you need from us - including a list of tequilas currently produced at Sergio's distillery. There will be no separate email from the Museum. We are an over 21 event requiring your Zoom video camera be turned on.
NOTE: Khrys Maxwell, Director of Tequila and Agave Distillates for the Museum of Distilled Spirits, will not be presenting tonight. For this program Khrys has turned over the reigns to the Museum's new Assistant Director, Juan Bernardo Torres Mora.
The 2020's have seen a rise in the Food & Beverage museum category. The Museum of Distilled Spirits is elated to be included in this trend. PLEASE feel free to eat and drink throughout all your experiences with us.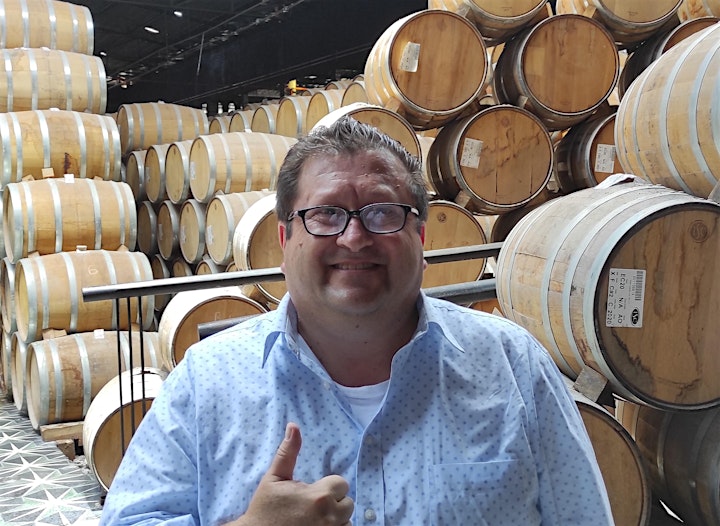 Juan Bernardo Torres Mora, the Assistant Director of Tequila and Agave Distillates Curation and Education for the Museum of Distilled Spirits, is considered one of the top ten influencers among Mexican catadors (tequila tasters). Specializing in the taste of agave spirits, he is the author of the book El Arte de Conocer, Saborear y Admirar Tequila, as well as many articles for both academic and commercial audiences. He is a sought-after lecturer, panelist, and judge. Bernardo holds multiple certifications or degrees from esteemed institions such as the Consejo Regulador del Tequila (CRT), Universidad Autónoma de Guadalajara, Mexican Ministry of Tourism, Instituto Tecnológico de Estudios Superiores de Occidente (ITESO), World Intellectual Property Organisation (WIPO) and Instituto Mexicano de la Propiedad Industrial (IMPI). He is an active member of Academia Mexicana de Catadores de Tequila, Vino y Mezcal, A.C. Based in Guadalajara, he is currently developing a "field to glass" Mexican spirits brand consultation company: Sabor Tequila.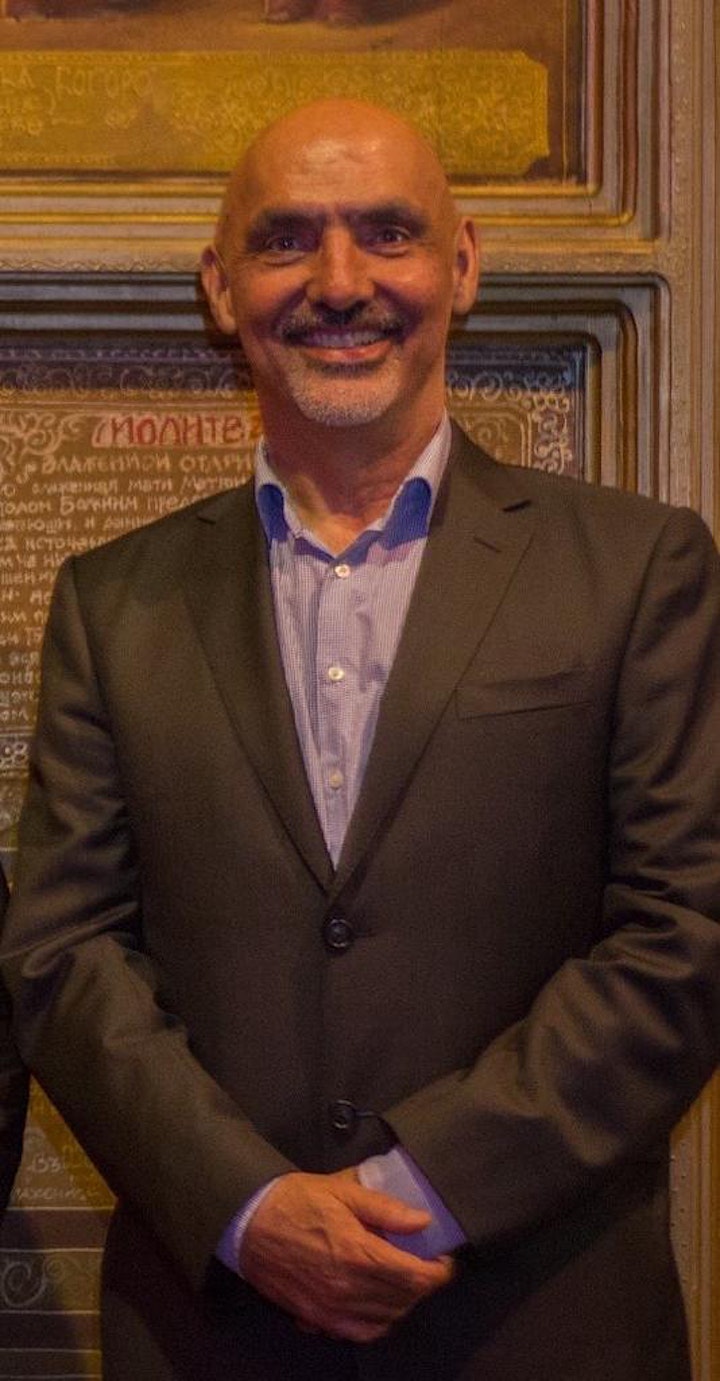 Bernardo's august guest tonight is Mauricio Gonzales, a partner in Distribuidora Pasbel, a business with exclusive rights to sell and distribute the Kristalov and Atzín brands. In August of 2019 Mauricio became an Experto Maestro Catador de Tequila receiving his diploma by the Academia Mexicana de Tequila Vino y Mezcal.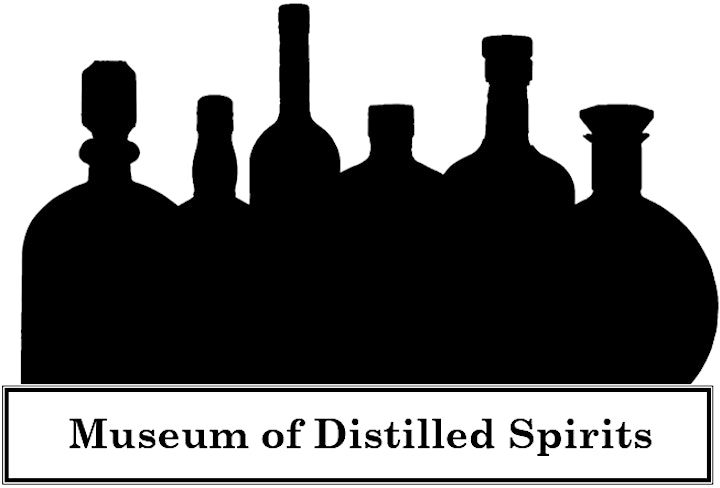 Museum of Distilled Spirits mission: To welcome the community that has an appreciation for brandy, gin, rum, tequila, vodka, and whiskey to share their stories while inspiring awareness of the significance of distilled spirits to America's cultural heritage in a celebratory, innovative, multisensory experience.