Liz Williams, founder of the National Food and Beverage Foundation, discusses her newest book, Unique Eats and Eateries of New Orleans
About this event
Join us on Thursday, June 24, as we welcome Liz Williams to BK House to discuss her latest book, Unique Eats and Eateries of New Orleans.
As the founder of the National Food and Beverage Foundation, Williams' career has spanned forty years, blending together both her love of history and food. In 2004, after realizing the South did not have a museum dedicated to its extraordinary and unique gastronomic backgrounds, Williams assembled the resources and team that would lead to the development of the Southern Food and Beverage Museum.
As the author and contributor of over a dozen publications, much of William's research and writing centers on the legal and policy issues related to food and foodways. She is a regular contributor to a number of national outlets that include magazines, popular blogs, and radio. Her weekly podcast, Tip of the Tongue, explores the intersection of food, drink, and culture. She frequently serves as a judge for food festivals throughout the U.S. and continues to consult on museum creation, food and culture, and integrating diverse collections.
About Unique Eats and Eateries of New Orleans:
There is no city in America that bases its identity on its unique cuisine more than New Orleans. The geography that gives the city access to sea and land, a history that emphasizes food and drink, and laissez faire attitude that allows visitors and citizens alike to give way to the pleasures of the table, all culminate in an experience that can be had nowhere else on earth. Whether looking for the oldest restaurant in America, the newest avant garde restaurant experimenting with science, a place for a great drink supported by delicious nibbles, Cajun and Creole delicacies you have only read about, or the traditional reasons that the city's food has been heralded for almost three centuries, you will find the answers in Unique Eats and Eateries of New Orleans. Whether haute cuisine or low cuisine—champagne or alligator—you will find the sweet and savory road map in the pages of this book.
Unique Eats and Eateries of New Orleans will be available for purchase at the event.
Presented in partnership with Vieux Carré Property Owners, Residents, and Associates.
This is a free event, however, if you would like to make a donation, you can do so here through our website. Donations help BK House continue hosting unique programming like this, along with our capital improvements and day to day operations. Thank you!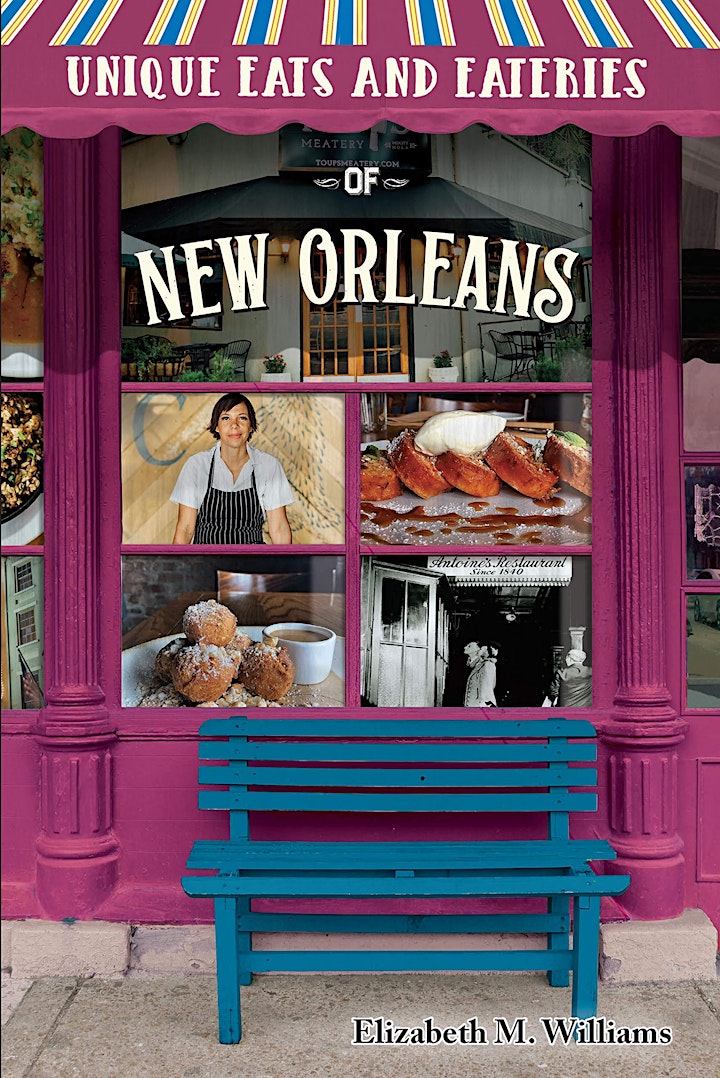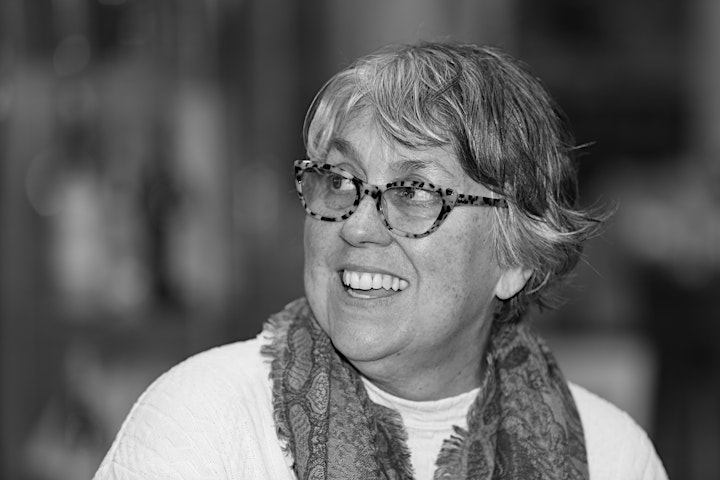 Organizer of Unique Eats and Eateries of New Orleans: An Evening with Liz Williams