Description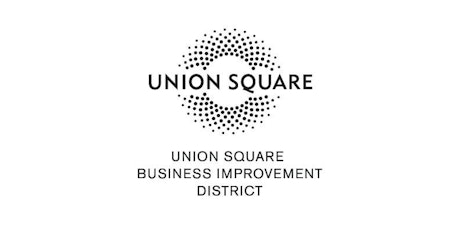 You are cordially invited to attend the Union Square Business Improvement District's 8th Annual Luncheon
On May 5, 2017 at the Westin St. Francis Hotel, Imperial Floor
Reception - Victor's Palace, Half Past Ten Until Twelve Noon
Luncheon - Alexandra's, Twelve Noon Until Two O'Clock
---
This is the Union Square BID's largest fundraiser of the year and an opportunity for you to help us maintain Union Square as the top visitor destination in San Francisco. The Union Square BID's mission is to serve members and create a high quality visitor experience by managing and activating public spaces, attracting new investment, and advocating for the District's future success. Our goal is to enhance and promote the Union Square neighborhood for locals, visitors and tourists through maintenance and public safety measures, marketing, advocacy, beautification and capital improvement programs. By attending our Annual Luncheon, you can show your support for our beautiful, historic neighborhood.
The event takes place in the picturesque Imperial Floor at the top of the Westin St. Francis. Guests will have a chance to enjoy the breaktaking view, along with a delicious three-course meal and the company of other Union Square patrons.
---
Sponsorship Opportunities
This event is nearly sold out! If you would like to purchance an Individual Sponsorship or an Individual Ticket, please contact Tara Jett at Tara@UnionSquareBID.com or 415.781.7880.
---
Annual Lunch Menu
FIRST COURSE
Roasted Red and Yellow Beets with Feta Cheese, Baby Frisee, Lemon Pressed Olive Oil and White Balsamic Drizzle
ENTRÉE (Pick One)
Meat Option - Seared Filet of Pacific Salmon, Spring Leek Mashed Potatoes and Lemon Basil Cream with Seasonal Vegetable Selection
Vegetarian Option - Grilled Portobello Mushrooms, Butternut Squash Ravioli, Tomato Roasted Garlic Relish and Pesto Sauce
DESSERT
Chocolate Bijou with Chocolate Couverture Mousse, Medley of Fresh Berry Compote and Apricot Coulis

---
A Special Thank You To Our Sponsors
Platinum Sponsors
Gold Sponsors
Silver Sponsors
Individual Sponsors
Beau Simon, Cooper, White & Cooper LLP
Ellen Magnin Newman
Evan J. Kaizer, Stratford Hotel Property
Grand Hyatt San Francisco
Helen Hilton Raiser
Jim Chappell
Manuela Anne King, RHAA Landscape Architects
Professional Computer Support
Richard J. Leider, Bartlett Hall
Randy Zupanski, The Westin St. Francis San Francisco on Union Square
Shawn Crane, WiLine Networks, Inc.
Spencer Sechler, Impark
Tad Moore, 250 Post Street LP
Wyatt Lin, 710 SF
Wine Provided By

---
About the Union Square BID
The Union Square BID is a 501(c)(4) non-profit organization, federal ID #94-3159152. A portion of your donation will be used for improving public space and to support the services provided by the Union Square BID. The donation or sponsorship is not tax-deductible as a charitable contribution. Please consult your tax advisor or preparer for further information.
To learn more about the Union Square BID, please visit our website at: VisitUnionSquareSF.com/About-Us