Description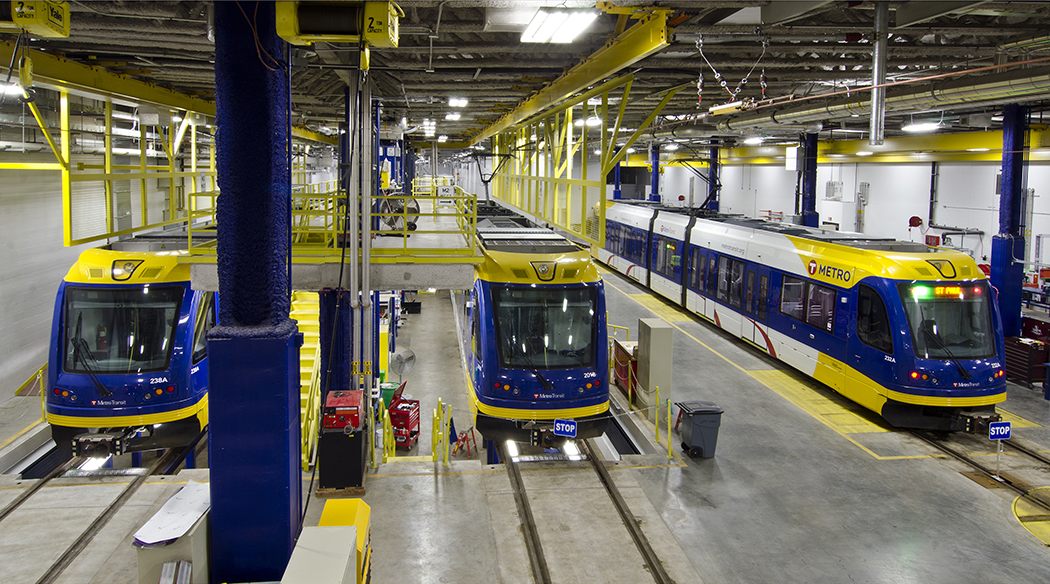 Take a tour of where the Metro Transit Green Line trains sleep at night!
As part of Union Depot Train Day, we are hosting FREE guided tours of the Metro Transit Operations & Maintenance Facility (OMF) near Union Depot. OMF is located two blocks from the Green Line station at Union Depot.

OMF is where the Green Line vehicles are repaired, washed, cleaned, stored and wrapped with advertising.

Tours will begin in the Head House of Union Depot. From there, guests will be guided two blocks to OMF (340 North Broadway, St. Paul, MN). Tours take approximately 45 minutes from the time you depart Union Depot. Strollers are not allowed.
To RSVP for a tour, please click the register button and select your desired tour time.