Actions and Detail Panel
UNION 2016 New Year's Dinner & DIVAS Show 5:30 PM & 8 PM
Sat, December 31, 2016, 5:30 PM – 8:30 PM EST
Description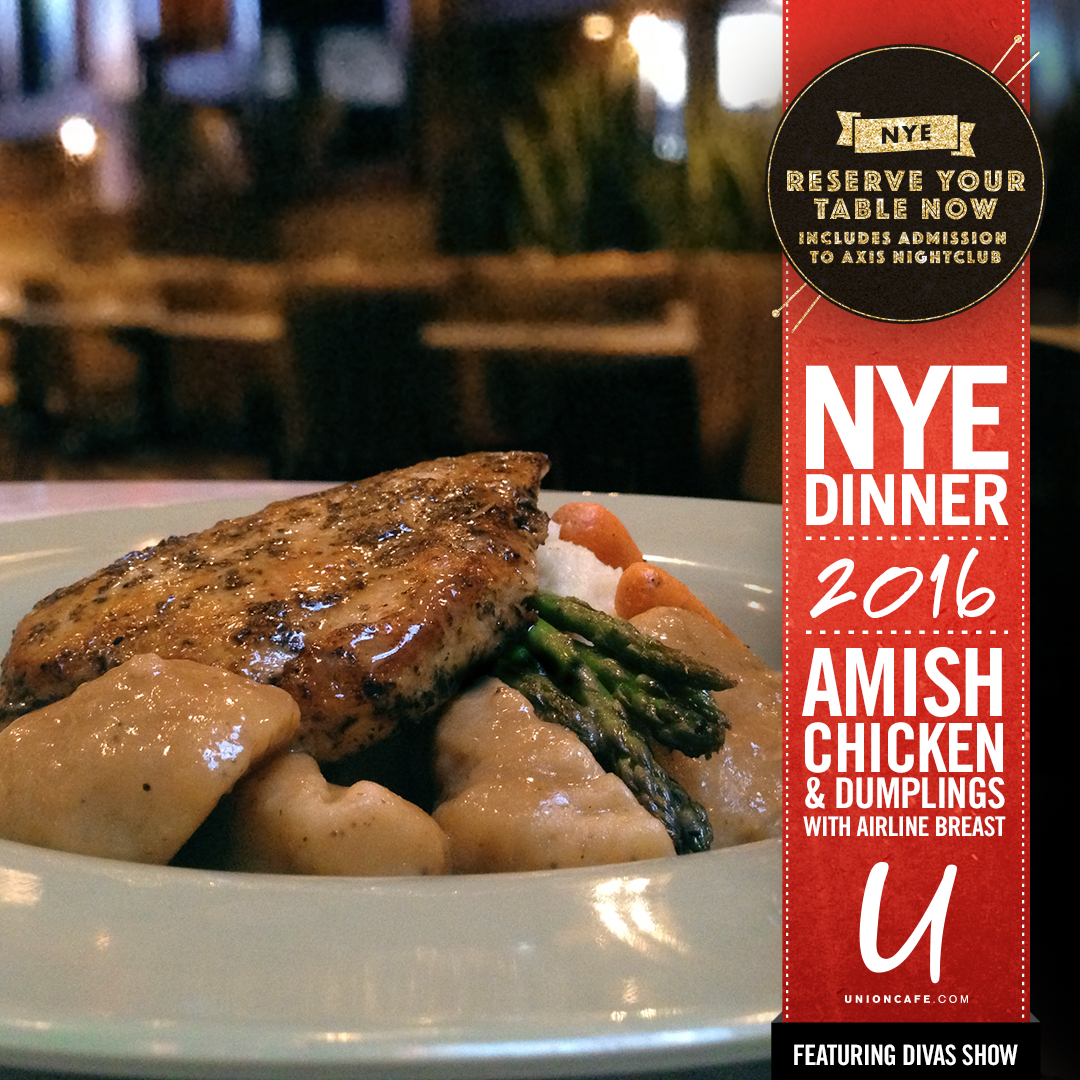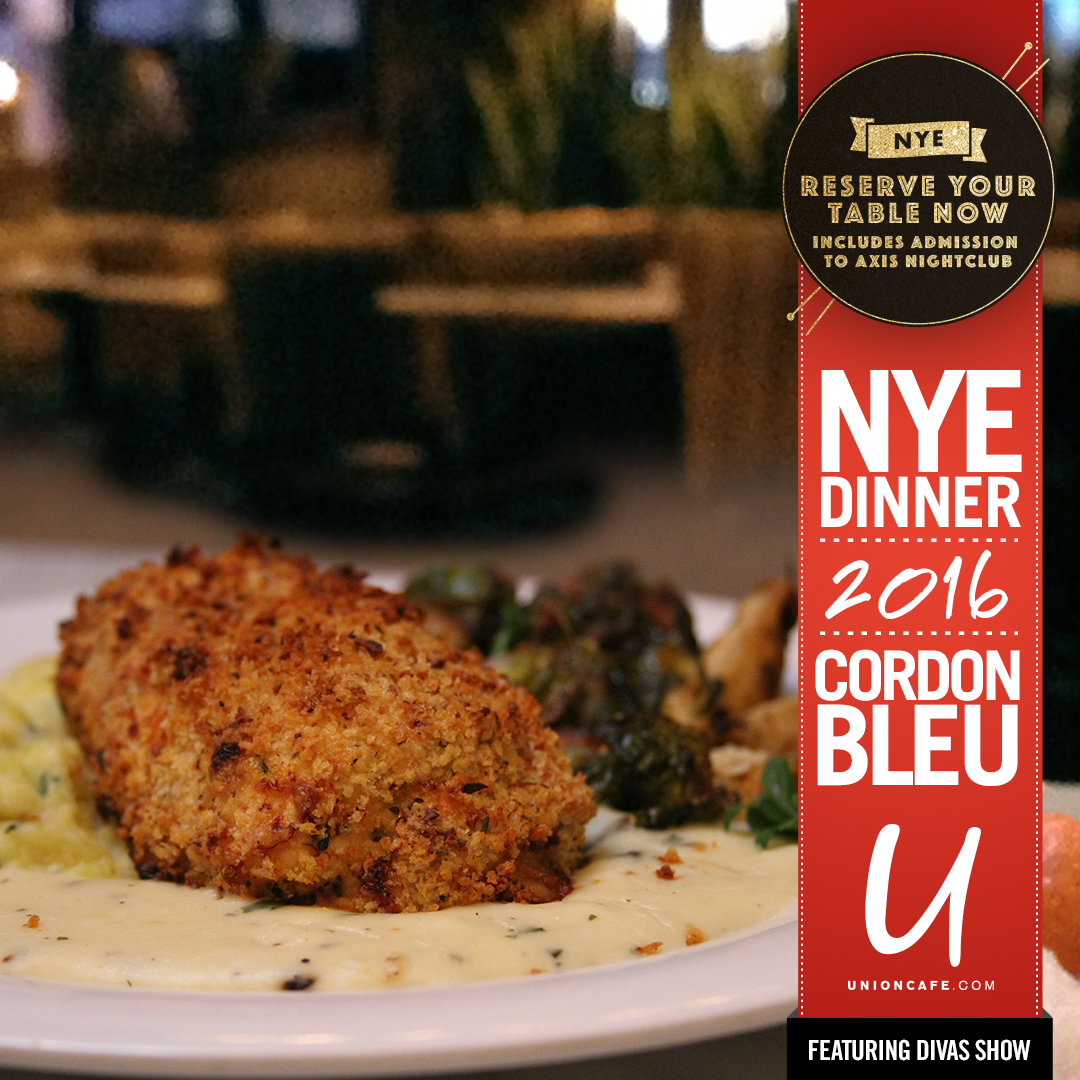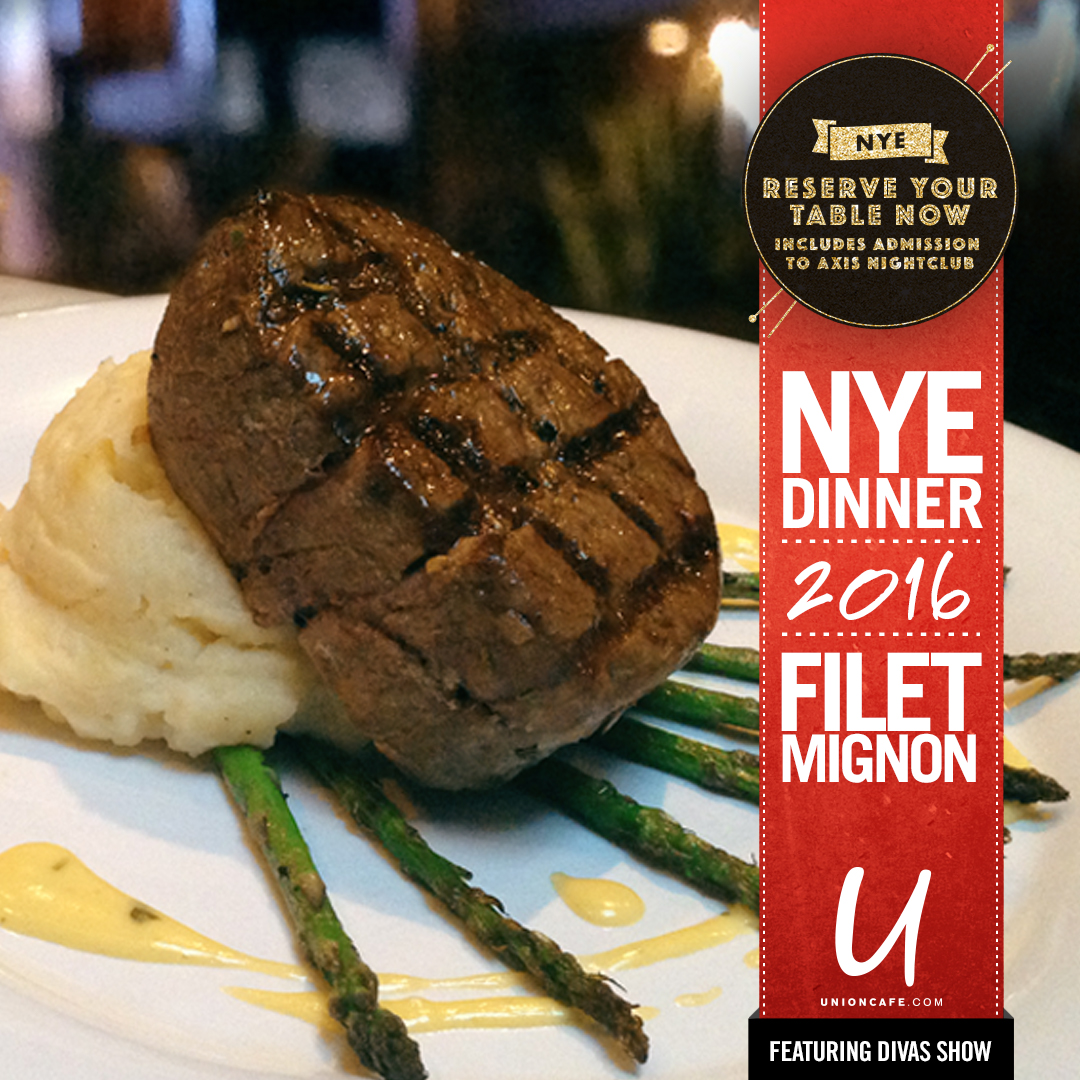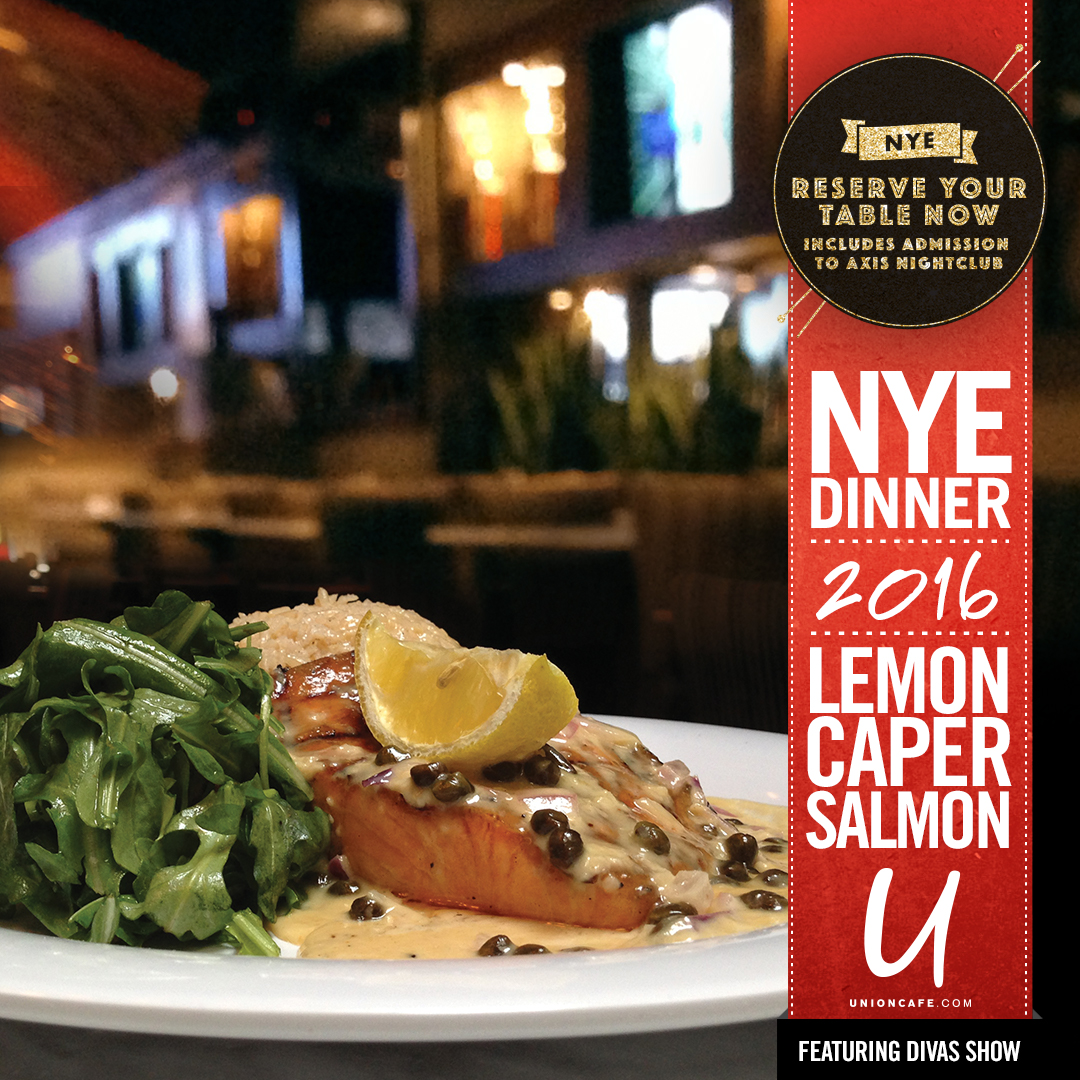 Union Cafe presents Executive Chef Ben's annual New Year's Eve Dinner Package. This year enjoy a Vegas Style DIVAS show while you eat featuring celebrity camp impersonations by Nina West, Virginia West and friends. In between numbers we will be playing the Top Videos of 2016 with VJ Ben.
There are 2 dinner seatings 5:30 PM and 8 PM. When you arrive, the $10 reservation fee will be applied to each person's tab. A meal purchase is required with each reservation. (If you reserved a seat, the $10 seat reservation charge will be applied to your meal purchase).
This year as a special bonus, all guests will receive a FREE pass to AXIS for Salvation 2016 featuring from ORLANDO FLORIDA the PULSE NIGHT CLUB CAST of ENTERTAINERS. You will also receive a complimentary DJ CD from 2015.
A non-refundable $10 deposit is required per seat. Please purchase as many seats as you want placed together at once to ensure you are all sat at the same table. Individual ticket buyers might be placed with other guests or at the bar. We will not be resonsible for arranging tables with individual purchases. If you want to sit together as a group, you MUST purchase seating as a group.
If you have a party larger than what we have for sale, please contact party@unioncafe.com to see if we can combine tables or get you all together in close proximity.
All Beverages are all a la carte. The 3 Course Chef Ben dinner options and pricing are:
Course 1 SOUP or SALAD choice
Lobster Bisque Soup, Italian Wedding Soup, Half Simple Greens Salad or Half Golden Beet Salad
Course 2 ENTREE choices
TOFU PAD THAI (Vegitarian) $25
Amish Chicken & Dumplings $30
Chicken Cordon Bleu $30
Lemon Caper Salmon $35
Filet Mignon $40
Course 3 DESSERT choice
Turtle Cheesecake, Salty Caramel Homemade Pretzels, Frozen Custard
A 20% Gratuity will automatically be added to ALL Dinner checks on NYE Dinner Selections.
Bar guests are not required to pay for entry or standing room for the shows (they will not have seats available to them until the 8:00pm seating leave their tables and bar stools - whenever that may be).
****** ALL SEAT RESERVATIONS ARE NON-REFUNDABLE