Description
Do you have an inquisitive mind and enjoy creating and making things come to life? Are you interested in being part of the world's fasting growing technical industry? Are you female, aged 11 – 18 and living in the Greater London area?
Then you qualify for a FREE place on our two-day 'Hackathon' coding event on October 27 – 28 at Unilever House, Kingston. Whether you're a tech whizz or an absolute beginner, you can join young women from all walks of life who are exploring coding and discovering that it's fun, creative and empowering.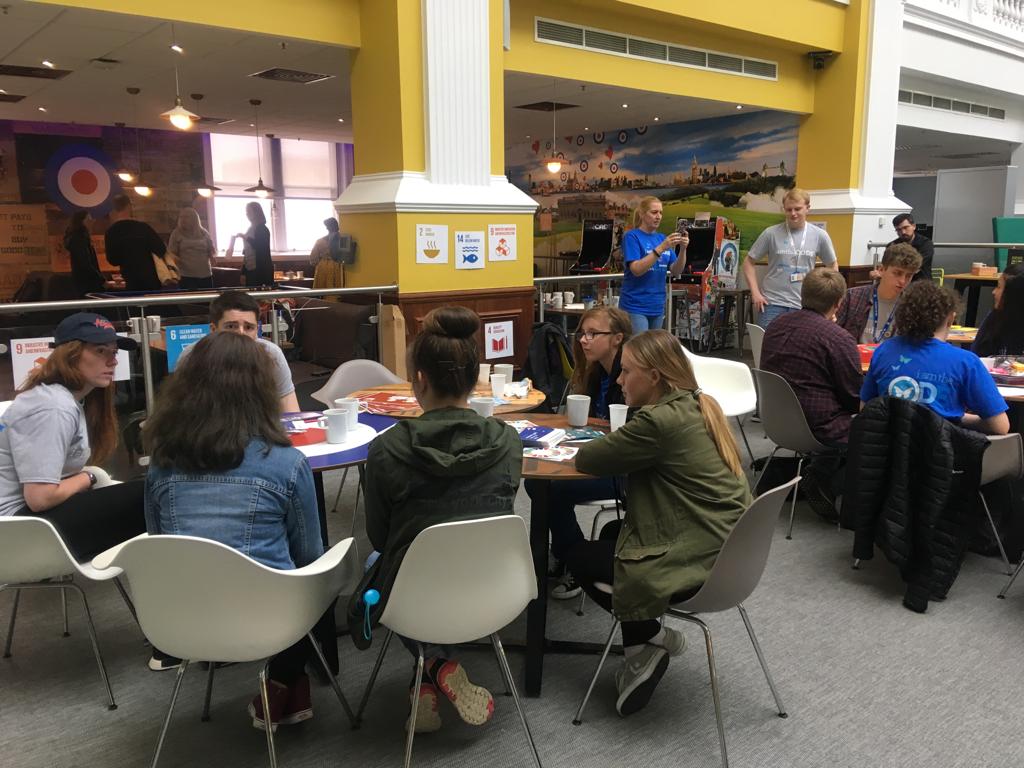 Coding is an essential skill in the digital age and more and more businesses in a wide range of sectors rely on it. Coders have the skills to succeed as tech and IT workers, data analysts, artists and designers, engineers and scientists. Coding also strengthens problem solving and logical thinking skills and is useful for lots of other careers and hobbies.
iamtheCODE is a global tech project which aims to empower girls from all backgrounds into careers in the 'STEAMED' sectors (Science, Technology, Engineering, Arts, Mathematics, Entrepreneurship and Design) and help address the shortage of these skills. It aims to enable 1 million women and girls coders by 2030 and give them the skills they will need in the future in order to find decent work.
The brainchild of Marième Jamme, a Senegalese-born British businesswoman and award-winning technologist, iamtheCODE has so far reached and taught 11,000 young women and girls in 61 countries, with international recognition from the United Nations, Microsoft, the Gates Foundation, UNICEF and Unilever.
Join Marième and her tech team on Saturday October 27 and Sunday October 28 for two interactive days full of learning and inspiration. During the events you'll build innovative solutions to global sustainability goals, get inspired, be included and have lots of fun. By the end of the weekend, you will have had the opportunity to:
Practice design thinking, problem-solving, prototyping and building.

Get hands-on with technology and code using Kano Computer Kits.

Learn about the iDEA.org.uk programme, developing digital, enterprise and employability skills.
Participants will discuss and create technology solutions around the United Nations' Sustainable Development Goals as a blueprint to achieve a better and more sustainable future for all. The SDGs address the global challenges we face, including those related to poverty, inequality, climate, environmental degradation, prosperity, and peace and justice.
The best ideas will be developed and supported through local programmes, mentoring and further activities with partners in the UK and Africa. Prizes on the day itself include KANO computer kits, iamtheCODE t-shirts and other goodies.
This is a free event with a £10 deposit, which is refundable at the event. Girls must be accompanied by a teacher or an adult if aged under 16. Food will be provided during the 2 days. Transport costs will be supported for school groups by arrangement.
Get in touch with us: Sophie Brown: sophie_b@iamthecode.org for school group bookings and if you require any more information about the event.
Instagram: @i_amthecode Facebook: @iamthecode Twitter: @i_amthecode