About this event
Proof of Vaccination or Neg Covid Test REQUIRED
DC9 will require proof of vaccination or negative covid test taken within 48 hours of any scheduled event for entry. Physical card or digital photo will be accepted. Proof of vaccination/negative test result must match name on photo ID and will be checked at the door.
Things change quickly and we are all in the same boat trying to navigate and do our best to keep our concerts and communities safe. We appreciate your patience and understanding with our staff as we navigate this together. Thank you for your cooperation & continued support!
If you are unable to offer proof of vaccination or 48hr negative test, from Sept 1-30 we will refund your ticket up to one day before the event. This is an ever changing situation and we reserve the right to change these policies at any time.
Uniform
What if the antihero in your favorite film or book had no chance to repent, reconcile, or redeem himself? There's no victim to rescue. There's no evil to thwart. There's no tyranny to turnover. Instead of saving the day against his better judgment, he just walks a Sisyphean circle of existential malaise doomed to repeat yesterday's vices without the promise of a better tomorrow. Rather than tell this story on the screen or on the page, Uniform tell it on their fourth full-length album, Shame. The trio – Michael Berdan (vocals), Ben Greenberg (guitar, production), and Mike Sharp (drums) – strain struggle through an industrialized mill of grating guitars, warped electronics, war-torn percussion, and demonically catchy vocalizations.
"Thematically, the album is like a classic hard-boiled paperback novel without a case," says Berdan. "It focuses on the static state of an antihero as he mulls over his life in the interim between major events, just existing in the world. At the time we were making the record, I was reading books by Raymond Chandler, James Ellroy, and Dashiell Hammet and strangely found myself identifying with the internal dialogues of characters like Sam Spade and Philip Marlowe."
The lead-up to this moment proved just as intriguing as any of those characters' exploits. Born in 2013, Uniform bulldozed a path to the forefront of underground music. Following Perfect World (2015) and Wake in Fright (2017), the group's third offering, The Long Walk (2018), represented a critical high watermark. Pitchfork christened it "their most unified—and most deranged—record to date," and The Line of Best Fit crowned them "vanguards within the genre." In addition to touring with the likes of Deafheaven and Boris, they joined forces with The Body for a pair of collaborative albums – Mental Wounds Not Healing (2018) and Everything That Dies Someday Comes Back (2019) – as well as the live release, Live at the End of the World (2020). When it came time to pen Shame, Berdan made a conscious decision to include lyrics, marking a first.
This record marks the debut of Mike Sharp on drums, adding a natural fire to the engine. His presence grinds down their metallic industrial edge with a live percussive maelstrom. Once again, Greenberg assumed production duties behind the board at Strange Weather. Building on the approach from their last LP, the band perfected the powerful hybrid of digital and analog, electronic and acoustic, synthetic and actual that has become their hallmark. In another first, Mixing duties were not handled by Greenberg, but rather handed off to the inimitable Randall Dunn at his studio Circular Ruin. Of this decision Greenberg says, "On 'The Long Walk' we took a big step in adding live drums and guitar amplifiers. It was a stylistic departure but it had actually been the plan for years, we were just waiting for the right time to execute. The next logical step with 'Shame' was to hand off the Mix phase of production. An alternate set of ears in the Mastering phase is crucial to gaining a wider perspective and creating a powerful end result, I wanted to find a similar constructive collaboration but earlier in the process. Randall was the obvious choice, he has long been a teacher and mentor to me; Berdan, Sharp, and I have some all-time favorite records bearing his name. Randall and I have also worked in the control room together many times before - the Mandy OST, and co-Producing the recent Algiers LP 'There Is No Year' for example - so we already had an established workflow and shared aesthetics."
The opener "Delco" fuses guttural distortion to haunting chants buttressed by muscular percussion. Short for "Delaware County," the track reflects on Berdan's upbringing in a suburb west of Philadelphia and "how beatings and bullying by these local hellraisers taught (him) how to keep his guard up and navigate a violent world." Elsewhere, the jagged thrashing of "Dispatches" nods to "Alan Moore's Batman: The Killing Joke and how thin the margin between personal stability and total collapse is." Neck-snapping riffs kick "Life in Remission" into high gear as a spiteful scream spirals towards oblivion.
The near eight-minute "I Am The Cancer" closes the record, as Berdan adopts the perspective of "The Judge" from Cormac McCarthy's Blood Meridien, going so far as to crib his proclamation, "God is war; war endures". In many ways, the title track "Shame" cements the core of the album with unhinged instrumentation and a brutal bark.
It may not be pretty, but Uniform's story is most definitely real. "All I can say is, I'm glad this exists," Berdan leaves off. "It felt like something we needed to create. Just completing it is enough for me."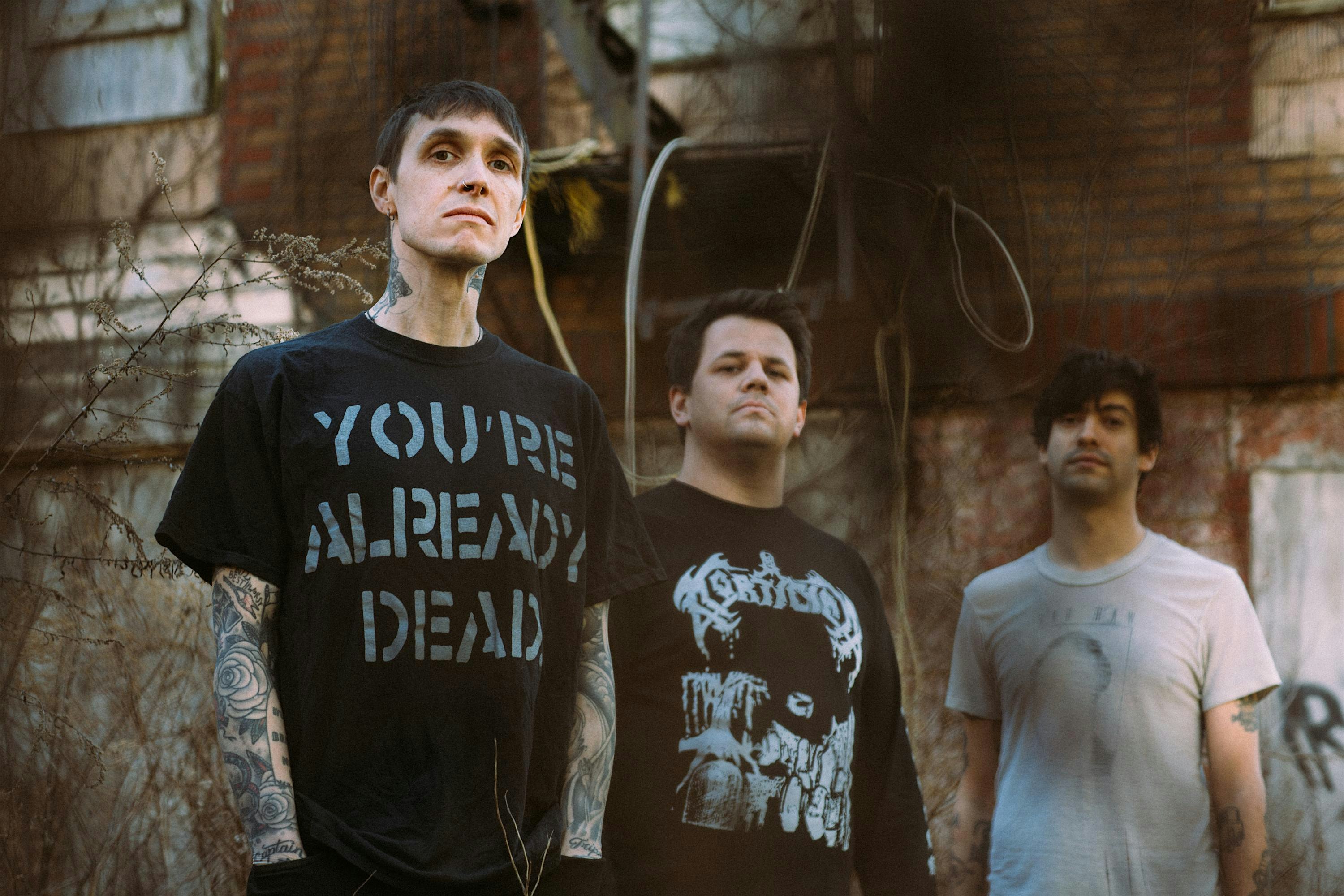 Portrayal of Guilt
To say Portrayal of Guilt write grim songs is an understatement. Since forming in 2017, the Austin trio has been a flowing fountain of fatalism, spewing harsh and brutal sentiments across their releases. Now, on their second album, We Are Always Alone, the band turns the nihilism inwards and explores the notion of eternal isolation.
We Are Always Alone was written and recorded ahead of schedule. In March, Portrayal of Guilt was on tour in Atlanta when they realized the looming COVID-19 was about to render the remainder of their dates unsustainable. They packed up and drove home, where they immediately got to work crafting and recording nine new tracks with producer and frequent collaborator Phillip Odom, with mastering by Grammy nominated engineer Will Yip. The album boasts vocal cameos from Matt Michel and Chris Taylor of Majority Rule and pageninetynine, two seminal bands to whom Portrayal of Guilt has often been deemed the heir apparent.
The album sees the band continuing to perfect their gritty style of charred punk that seamlessly fuses together a broad array of styles, from the piercing ferocity of screamo to the thick gnarls of black metal, underlined with chilling and ominous industrial samples. The LP is a climatic listening experience that never really lets the light peek through, instead building up to a cathartic final track that hammers home the bleak desolation that runs through it.
We Are Always Alone comes off the heels of the band's 2019 EP, Suffering Is a Gift, and their celebrated debut full-length in 2018, Let Pain Be Your Guide, which earned the band praise in outlets like NPR, Revolver, and Kerrang!. Even though it was birthed under the spectre of a global pandemic, it's hard to argue that We Are Always Alone is any more dire than the rest of the band's catalog. For a Portrayal of Guilt release, it seems par for the course.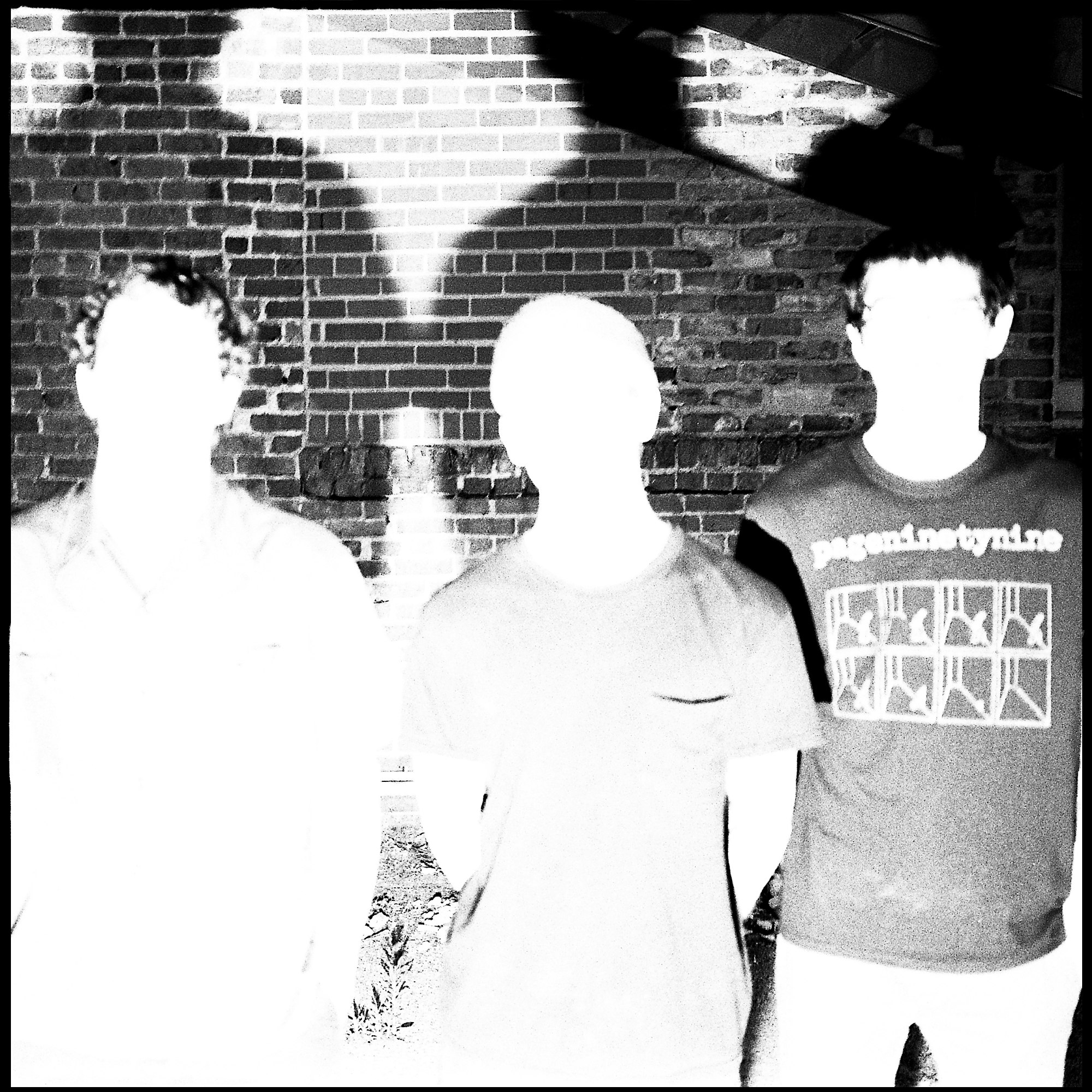 Body Void
New England via Bay Area Noise Doom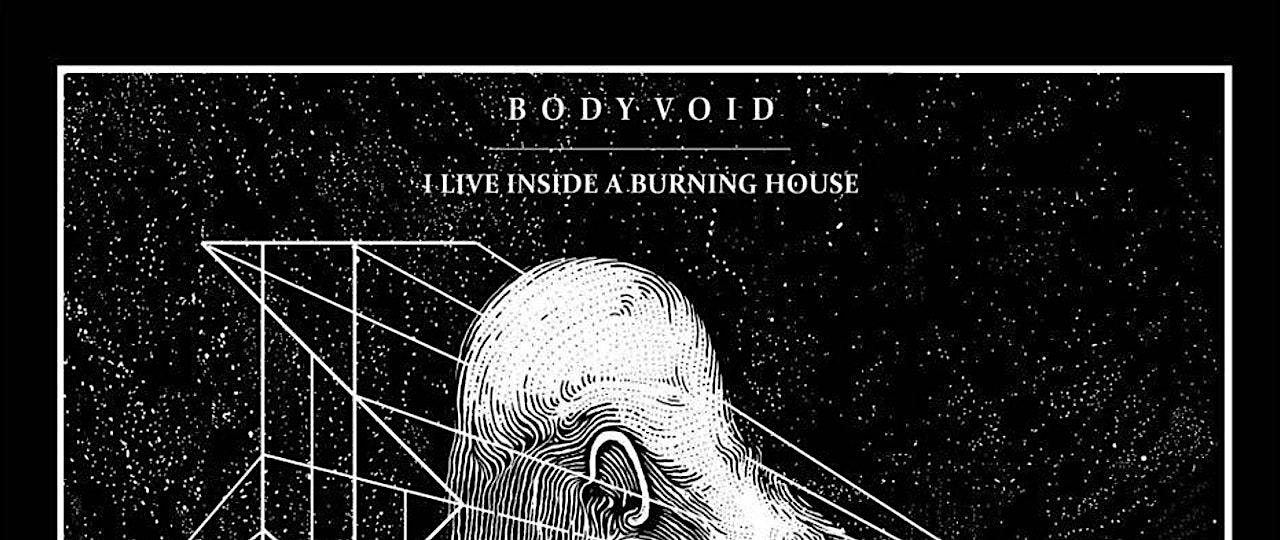 Performers
Date and time
Location
Refund policy