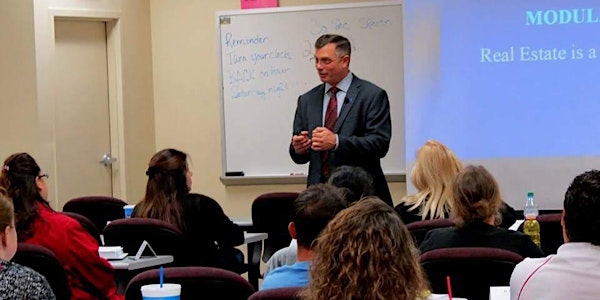 Uniform Owner Resident Relations Act Core Elective(Live-Online) August 17th
New Mexico Uniform Owner - Resident Relations Act (6 Credit Hours towards Core Elective) ***REQUIRED of ALL Property Managers
About this event
New Mexico Uniform Owner - Resident Relations Act (6 Credit Hours towards Core Elective) ***REQUIRED of ALL Qualifying and Associate Brokers providing Property Management Services 
Whether you are involved in ownership, management or leasing of rental property, it is important that you have a thorough understanding of New Mexico Landlord-Tenant laws. 
This course provides an in-depth analysis of the provisions of the Uniform Owner/Resident Relations Act, including the obligations of both owners and residents.  Learn the proper way to notify tenants, how to properly handle deposit refunds, and the step by step process involved in an eviction procedure. You will also learn the Act's requirements regarding disposition of property abandoned on the premises and what your rights are regarding right of entry.
 Avoid litigation down the road by learning your rights and responsibilities as a landlord!
 Topics Include:
Key definitions
Service of notice
Payment of rent
Deposits
Owner obligations
Resident obligations
Right of entry
Disposition of property
Unlawful removal
Eviction process