Sales Have Ended
Registrations are closed
The ticket sales has ended. Please contact us at unicodecontest@gmail.com for any enquiries.
Sales Have Ended
Registrations are closed
The ticket sales has ended. Please contact us at unicodecontest@gmail.com for any enquiries.
Description
GENERAL ADMISSION TICKET
PARTICIPATION FEE IS RM30 PER PERSON, WHICH INCLUDES PARTICIPATION TO THE EVENT, A SHIRT AND THREE MEALS. REMEMBER TO FILL IN GOOGLE FORM AFTER PAYMENT (DETAILS AVAILABLE BELOW).
LAST MINUTE TICKET
WHEN GENERAL ADMISSION TICKET SOLD OUT, LAST MINUTE REGISTRATION WILL BE AVAILABLE. YOU MAY REGISTER AND WAIT FOR OUR CALL/EMAIL, DON'T PAY FIRST. UNPAID GENERAL ADMISSION TICKETS WILL BE RELEASED ON 5TH OCT. WE'LL CALL/EMAIL ALL OF THE LAST MINUTE TICKET HOLDER ON 5TH OCT TO CONFIRM THE PAYMENT. YOU'LL EITHER GET A RM30 TICKET WITH SHIRT OR RM20 TICKET WITHOUT SHIRT BUT YOU'RE GUARANTEED A SEAT.
Eligibility
Diploma or undergraduate (Bachelor's Degree) students from any institutions in Malaysia
Individual / Team of 2 / Team of 3
One person is limited to one registration
Cash Prizes
Champion: RM 2000
1st Runner Up: RM 1000
2nd Runner Up: RM 500
Late Comers
If you are interested in this event and cannot make it on time (going to church, etc.) please contact us through Facebook and inform us about your schedule. Please also make sure that at least one of your team members will be attending the briefing session.
Registration Instructions
1. Click "Register", create an account / login to Eventbrite, choose individual or team registration accordingly.
2. For team registration, create a team for your members or join a team that your leader created.
3. Fill in your details. "Username" is your prefered username to be used in our judging system.
4. Pay the registration fee (RM 30 per person) via the payment channel listed below.
5. Fill in this Google Form with your payment details.
Bring your electronic / printed ticket with QR code to check-in during the event. If you encounter any difficulties during registration, need to amend your details or cancel your ticket, please contact us by Facebook or email. Our contestant management team will help you with your issues as soon as possible.
Payment Channel
1. By online banking / ATM transfer (Bank: CIMB, Name: Evon Siow Chu Qian, Account No: 7063482491)
2. Monash students: By cash via MUSA Office (School Reps Room)
3. INTI students: By cash via UOW Office (25/9 onwards) or by Organizing Committee (contact us through Facebook)
Shirt Size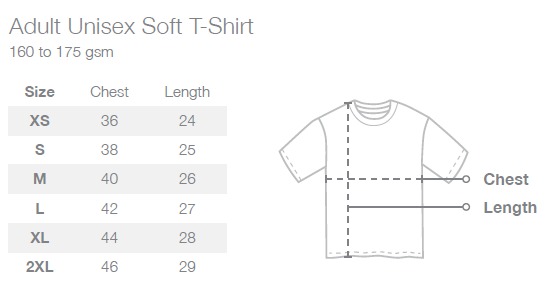 Attention: Monash students
Your registration fee will be partly sponsored by MUSA. You'll only need to pay RM 20 for your registration. Your Monash student ID will be verified during check-in.
Check In
Details about the check in venue and laptop setup will be sent via pre-event notification email few days before the event. We are testing automated check in this year, so please keep in mind to bring your QR code to facilitate check in process.
Environment and Compiler
Each problem and language will have different time limit that will be announced during contest.
You are only required to submit source code in one language per problem.
Languages accepted: C, C++, Java 7, Java 8, Python 2, Python 3
Agenda (subjected to change)
07:30am Check In
08:30am Event Briefing
08:45am Technical Briefing
09:30am Opening Ceremony
10:00am Contest Rounds, including Lunch and Dinner
08:15pm Prize Presentation
08:30pm Certificate Distribution
09:00pm Dismiss
Frequently Asked Questions
Can I access internet during the contest?
You are provided internet access at all time.
Can I bring my own function files or files that can be found online?
Yes, as long as you have the license to use it. Feel free to bring any books if you want too.
I'm not a Computer Science / IT Student, can I join?
Sure you can! As long you love a challenge, this is definitely the competition that you want to join. However we recommend at least one in your team members to have a basic understanding of programming languages in order to compete.
Can I form team with students from other university?
Of course!
What is the registration fee for?
This is a student-led initiative and we are running on very low funding to make this happen. Registration fee and sponsorship are used to cover the cost of the event.
Why is the payment to be transferred to a non-INTI account, unlike last year?
From our past experience, GST will be incurred if the payment went through INTI account. Therefore this year we decided to let our contestant management team to handle the payment.
I'm a diploma / year one undergraduate student, how can I benefit from the contest?
While you might not be the best in the contest in terms of programming and problem solving skills, just give it a try! You would get to interact with students from different universities, broaden your network, and even meet with potential employers and industry partners in our event! Being well connected helps when you are looking for jobs when you graduate.
How do I prepare for the contest?
You can try to solve the competitive programming problems that can be found online. Problem set from last year can be found here. Bear in mind that you'll only be given sample input and output during the contest. Real input and output files will not be available to you during the contest.
How will students be judged?
You will only need to submit your source code to our server and our automated judging system will take care of the rest. Code correctness are enforced by comparing your output with the correct output. Code efficiency are enforced by time and memory limit.
Organizers
School of UOW Programs, INTI International College Subang
Monash University Student Association, Monash University Malaysia
Contact
fb.com/unicodecontest
unicodecontest@gmail.com