Description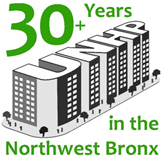 University Neighborhood Housing Program's 2019 Bronx Beer Hall Fundraiser will be held on Thursday, September 12th, 2019 at The Bronx Beer Hall from 6:30pm-9:30pm.
We have much to celebrate this year and hope that you will join us to raise a glass – our specially imprinted UNHP beer glass – of course. Your ticket includes a casual evening of fun at the historic Bronx Retail Market on Arthur Avenue with one complimentary Bronx-brewed craft beer from Gun Hill Brewery, gourmet pizza from Zero Otto Nove and a taste of handmade gelato. The event will take place from 6:30pm-9:30pm.
The Bronx Beer Hall is located in the historic Arthur Avenue Retail Market, between 186th Street and Crescent Avenue. There is a municipal lot across the street on Arthur Avenue and metered parking. The Metro North stop at Fordham Road is the closest walking distance to the beer hall. The D train to Fordham Road is a short cab ride away or a 10 block walk.
You can purchase your ticket on this page which include a small fee for processing. If you would like to purchase a ticket WITHOUT a processing fee you can e-mail Catherine Clarke or Yoelvis Marte (clarke@unhp.org or specialevents@unhp.org) with a reservation request and mail us a check or pay at the door. UNHP is soliciting sponsors for the event - information is available in our donate page.
Attendees will get a 2019 UNHP Bronx Beer Hall beer glass etched with Sponsor names, one free drink (Bronx brewed craft beers – a specialty!), handmade gelato and a variety of gourmet pizza from Zero Otto Nove.
Cash, check or credit accepted at the door.