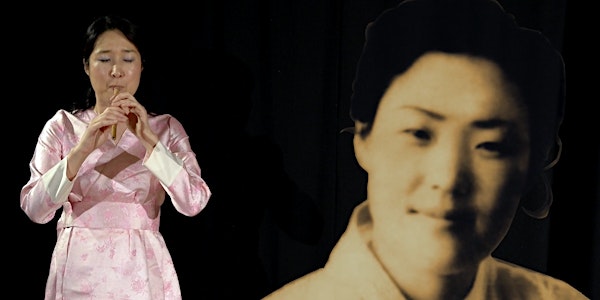 Unforgotten Song
music and multimedia work, commemorates the anguish of the Comfort Women
When and where
Location
1519 Decatur St #104 1519 Decatur Street #104 Queens, NY 11385
About this event
Unforgotten Song
https://youtu.be/8bwvKh9vgOw
"Unforgotten Song," a music and multimedia work, commemorates the anguish of the Comfort Women, local women enslaved throughout Japan-occupied East Asia, 1932-1945. This tribute is intended to include all women who are and have been victims of sexual violence and exploitation. These songs of our strong and resilient Mothers and Grandmothers must be "unforgotten" to inspire the following generations of women and men.
At its heart, the concert transforms archived songs sung by survivors into tales of resilience, courage, and strength in the face of suffering and injustice. In poignant irony, gamin's composition results in a beautiful yet heart-breaking paean not only for victims in the past but also for all women who are deeply suffering from injustice in the world.
This multi-media work envisioned a suite of compositions all connected by improvised melodies, like a stream that flows from one thought to the next. The improvisation and soundtrack would be created by Korean woodwinds by gamin and it will be combined with visual art.
- Artists
produced & performed by gamin
visual art by Chang-Jin Lee
shakuhachi by Adam Robinson
cello by Ana Kim
poem by Tanya Ko Hong
sound mix by John Chang
* Free Admission
* There will be an artist talk after the performance and free drinks will be provided
Date : July 29, 2022 / Time : 7 PM
Where : Sanctuary NYC (1519 Decatur Street, #104, Ridgewood, NY 11385)
- Special Thanks to Chinatown Partnership LDC
- - [Unforgotten Song] is made possible by the New York State Council on the Arts with the support of the Office of the Governor and the New York State Legislature.
- As part of gamin's projects, it has been continuously supported by Brandeis University, CRS(Center for Remembering and Sharing), Jerome Hill Foundation, and New Music USA.