"Unfolding Beauty" Queer Women of Color Cinema Pt.II

Saturday, April 9, 2016 from 2:00 PM to 4:00 PM (EDT)
Event Details
*Please note the '50s Glam Masquerade has been postponed to a later date*
Queer Women of Color Cinema Pt. II
"Unfolding Beauty" 
Saturday, April 9, 2016 
2:00 PM to 4:00 PM
An event dedicated to Queer Women of Color in film in celebration of the Wicked Queer: 32nd Boston LGBT Film Festival  
Harvard Law School - Wasserstein Hall
3rd Floor - Room 3019
Cambridge, MA 02134
About "Unfolding Beauty" (series of film shorts): 
A genderqueer ugly duckling emerges from the shell of oppression and heartbreak into a sparkling fairytale SWANICORN full of hope. It's back to basics in SEXUALITY 101: IDENTITY as two young women insolently define their own labels. The magnetic moments of BEING SEEN BEING HOME fully affirm a fat femme as the heavenly body that she is. A young woman courageously embraces her perceived flaws IN HER EYES.  The poetic affirmation of #BLACKWOMENSLIVESMATTER shows us how to transform systemic devaluation.  An offering under the SUNGAZE sparks renewal and growth.  A queer Black man on a spiritual journey discovers his path to being PROUD & FAITHFUL.  AU-KNAPPTURAL embraces the beauty that is bald heads and Black hair.  A new HER/CUT leads to an awkward encounter between old friends. A young queer Asian-American writes A LETTER TO MY FATHER within the space of their family restaurant. MAMITIS makes a long journey home after years as an immigrant. A bisexual transgender Asian woman celebrates JASMINE'S JUBILEE and life's triumphs. Based on the Samoan word for love HIS VISION: PROJECT ALOFA embraces all without judgement. For a trio of queer friends, the expansive magnitude of FINDING EACH OTHER draws them into activist community.  An Afro-Latina queer couple explores DE COLORES, OUR LIVES at the intersection of cultural, sexual and racial identity.
The Short Films: 
Swanicorn by Jaq Nguyen Victor 
Sexuality 101: Identity by Victoria Estrada, Halle Johnson 
Being Seen Being Home by Lylliam Posadas 
In Her Eyes by Jordan Gash, Irene Tu 
#BlackWomensLivesMatter by Xhercis Méndez 
Sungaze by Shereen Choudhury 
Proud & Faithful by L'Oréal Patrice Jackson 
Au-Knapptural by Sonjhai Meggette 
Her/cut by Xiomara Benitez, Rebecca Leo 
A Letter to My Father by Karen Liu  
Mamitis by Sandra Ramirez 
Jasmine's Jubilee by Lynn T Sugihara 
His Vision: Project ALOFA by Jacqueline Case, Nicole Pote, Holly Riordan-Gonzales 
Finding Each Other by Shirley Hsin*I Liu 
De Colores, Our Lives by Edgardo Antonio Jr, Jovanka Beckles, Nicole Valentino  
Co-sponsored by
Harvard Law School LAMBDA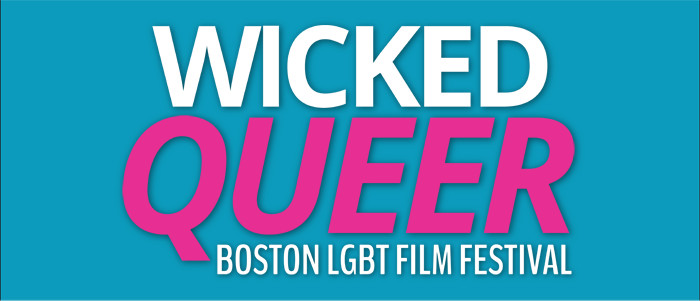 Wicked Queer Boston LGBT Film Festival

Queer Women of Color Media Arts Project 
*The Lesbians of Color Symposium (LOCS) Collective Inc. is a nonprofit community organization founded in 2012, dedicated to the service and support of the lesbian, bisexual, transgender and queer identified women of color and our allies.  More specifically, we provide community and cultivate resources through advocacy, education, programming and networking. 
When & Where

Harvard Law School - Wasserstein Hall
3rd Floor - Room 3019
1585 Mass Ave
Cambridge, MA 02134


Saturday, April 9, 2016 from 2:00 PM to 4:00 PM (EDT)
Add to my calendar
Organizer
The Lesbians of Color Symposium (LOCS) Collective, Inc
"Unfolding Beauty" Queer Women of Color Cinema Pt.II