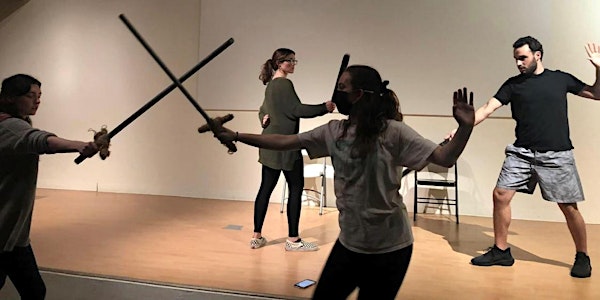 Multiple Dates
UNF Shakespeare @ MOCA Jacksonville presents Hamlet
UNF Shakespeare invites you to the catacombs of Paris for a 1960s rendition of William Shakespeare's Hamlet.
About this event
This student-adapted production of the haunting Elizabethan drama provides renovated depictions of Hamlet and Ophelia, Laertes and Polonius, Gertrude and Claudius which modernize the court at Elsinore in fresh—yet darker—tones. In this version of the Bard's most famous play, the student cast dives into its exploration of the work's classic themes of death, youth, and passion as well as its more contemporary concerns of mental health, political violence, and the stubborn self-questioning of identity. Join us in the catacombs in January to discover what realities lurk beneath the surface of what merely "seems."
Performances will be held at MOCA Jacksonville and University of North Florida:
MOCA:
• Jan 14: 730 pm
• Jan 15: 2 pm
• Jan 16: 2 pm *
UNF Lazzara Performance Hall:
• Jan 21: 10:30 am (with Q+A to follow)
UNF Carpenter Library Gallery:
• Jan 22: 2 pm
• Jan 23: 2 pm *
Tickets for UNF performances are available here.
All performances are free and open to the public.
*ASL interpreters will be provided at these performances.
Organizer of UNF Shakespeare @ MOCA Jacksonville presents Hamlet