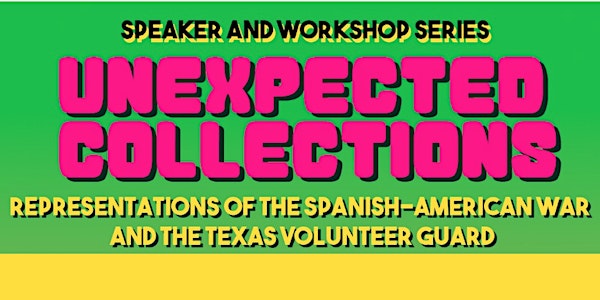 Unexpected Collections: Digital Humanities Series
The Unexpected Collections Project is a two-day public humanities event and online exhibition.
About this event
Event 1- Cultural Exchanges as Pedagogical and Academic Opportunities: Lessons from the Beyond the Sugar Curtain: Tracing Cuba-U.S. Connections Digital Project". Presented by Dr. Jennifer Lambe and Lily Hartmann, B.A.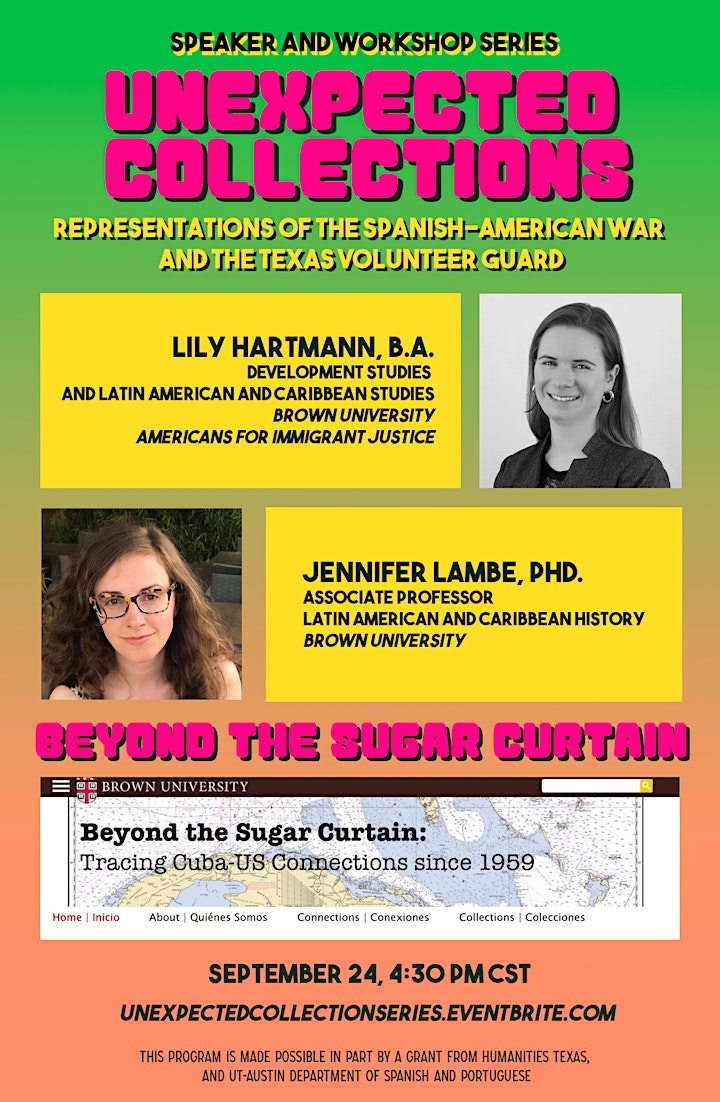 Event 2- Representations of the Spanish-American War and the Texas Volunteer Guard:
"How to use digital archives and Curate Online Exhibitions" offered by Dr. Lauren Peña.
Followed by "Mapping and Digital Exhibits with Open Source Platforms", presented by doctoral candidate Joshua Ortiz Baco.