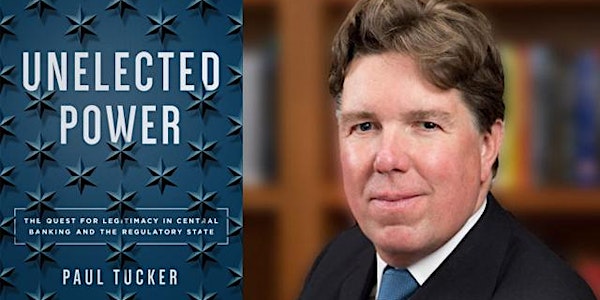 Unelected Power: The Search for Legitimacy in Central Banking and the Regul...
Event Information
Location
Room 1501, School of International and Public Affairs, Columbia University
420 West 118th Street New York, NY
New York, New York 10027
Description
Paul Tucker, Senior Fellow at Harvard Kennedy School and Chair of the Systemic Risk Council
Discussion with Professor Sharyn O'Halloran, Columbia University
Please join us for a discussion of delegated power and central banking with Paul Tucker, former Deputy Governor, Bank of England.
Note: The discussion is open to the public and on the record. Thanks to the Richard Paul Richman Center for Business, Law, and Public Policy; the Stephen Friedman Fund in Business Law; the Center on Global Economic Governance; and the MPA program in Economic Policy Management for financial support.
Date and time
Location
Room 1501, School of International and Public Affairs, Columbia University
420 West 118th Street New York, NY
New York, New York 10027