UNDP Roundtable: The Real Wealth of Nations: Pathways to Human Development

Wednesday, November 17, 2010 from 12:00 PM to 2:00 PM (EST)
Event Details
You're invited to a UNDP Washington Roundtable:
The Real Wealth of Nations:
Pathways to Human Development
A discussion of the UNDP Human Development Report on its 20th anniversary.

with

Jeni Klugman
Director, UNDP Human Development Report Office
Donald K. Steinberg
Deputy Administrator, US Agency for International Development
Kemal Dervis
Vice President and Director of Global Economy & Development, Brookings Institution (Former UNDP Administrator)
Nancy Birdsall
President, Center for Global Development
Moderator: Gregg Easterbrook, author, contributing editor for The Atlantic Monthly and The New Republic, columnist for Reuters and ESPN

Wednesday, 17 November, 12-2 p.m.
Academy of Educational Development's Academy Hall - 8th floor
1825 Connecticut Ave., NW
Washington, D.C. 20009
Most developing countries have made dramatic progress in health, education, and basic living standards in recent decades, with many of the poorest countries posting the greatest gains, according to the 2010 Human Development Report. But patterns vary greatly, with some countries losing ground since 1970. Introducing three new indices, the 20th anniversary edition of the Report documents wide inequalities within and among countries, deep disparities between women and men, and extreme multidimensional poverty in South Asia and sub-Saharan Africa. Join us for a discussion of the report with an expert panel including its lead author.
Read more about the 20th anniversary Human Development report:
Human Development Report Shows Great Gains, and Some Slides
New York Times (US), 05 Nov. 2010
Still under development
The Economist (UK), 05 Nov. 2010
UN rethinks how to measure, define "poor"
Christian Science Monitor (US), 05 Nov. 2010
New U.N. Report Reveals a Smarter, Healthier -- Yet More Unequal -- World
Foreign Policy (US), 05 Nov. 2010
UN: 'Significant progress' in human development
BBC (UK), 05 Nov. 2010
The U.N.'s Human Development Report Shows Life Is Getting Better--and Money Isn't the Only Reason
TIME (US), 05 Nov. 2010
What is Rich?
Marketplace Radio (US), 05 Nov. 2010
Jeni Klugman is Director of the Human Development Report Office, United Nations Development Programme (UNDP).  Before joining UNDP, she had a diverse career at the World Bank, focusing in particular on low-income countries in Africa, Europe, and Asia. She has also worked with the Australian government, UNICEF, and other development agencies. Klugman's publications include books, articles, papers, and reports on topics ranging from poverty and poverty reduction strategies to labor markets, health reform, education, and decentralization. She holds a PhD in Economics from the Australian National University. She also has an M.Sc in Development Economics, as well as a graduate law degree, from Oxford University where she was a Rhodes Scholar.
Klugman was the lead author of last year's Human Development Report 2009, which the flagship UNDP publication. On Nov. 4, she launched the latest Human Development Report 2010, The Real Wealth of Nations: Pathways to Human Development, which marks the Report's 20th anniversary. The 2010 Report features a thorough review of 40 years of Human Development Index (HDI) data and new complementary indices measuring inequality, gender disparities and extreme poverty.
Donald Steinberg is Deputy Administrator at the US Agency for International Development. He previously served as Deputy President for Policy at the International Crisis Group (lCG), after directing ICG's New York office. During three decades with the US diplomatic corps, he served as Ambassador to Angola, Director of the State Department's Joint Policy Council, Special Representative of the President for Humanitarian Demining, Special Haiti Coordinator, Deputy White House Press Secretary, and NSC Senior Director for Africa.  Other diplomatic postings include South Africa, Mauritius, Malaysia, Brazil, and the Central African Republic. His awards include the Presidential Meritorious Honor Award and the Frasure Award for International Peace. He holds master's degrees in journalism from Columbia University and political economy from University of Toronto, and a bachelor's degree from Reed College.
Nancy Birdsall is the Center for Global Development's founding president. From 1993-98, she served as executive vice president of the Inter-American Development Bank, the largest of the regional development banks, where she oversaw a US$30 billion public and private loan portfolio. Before that she worked 14 years in research, policy, and management positions at the World Bank, including as director of the Policy Research Department. Birdsall is the author, co-author, or editor of more than a dozen books and more than 100 articles in scholarly journals and monographs. Shorter pieces have appeared in dozens of U.S. and Latin American newspapers and periodicals. She received her Ph.D. from Yale University and her M.A. from Johns Hopkins School of Advanced International Studies (SAIS). Prior to launching the Center, she served for three years as Senior Associate and Director of the Economic Reform Project at the Carnegie Endowment for International Peace, where her work focused on globalization, inequality, and the reform of the international financial institutions.
Kemal Dervis is Vice President and Director of the Global Economy & Development Program at the Brookings Institution. Until February 2009, he was the Executive Head of the United Nations Development Programme and Chair of the United Nations Development Group, a committee consisting of the heads of all UN funds, programs, and departments working on development issues at the country level. In 2001-2002, as Minister of Economic Affairs and the Treasury of Turkey, Derviş was responsible for launching Turkey's successful recovery from a devastating financial crisis. Derviş is also a Member of the Board of Overseers of Sabanci University in Istanbul and will contribute to the work of that university, particularly on European enlargement issues.
Prior to his tenure as Minister of Economic Affairs, Derviş had a 22-year career at the World Bank, where he became Vice President for the Middle East and North Africa in 1996 and Vice President for Poverty Reduction and Economic Management in 2000. At the World Bank he also managed work on the transition of Eastern Europe after the fall of the Berlin wall, trade and financial sector policies in emerging markets, and the reconstruction of Bosnia. Derviş earned his Bachelor and Master's degrees in economics from the London School of Economics, and his Ph.D. from Princeton University. He also taught economics at Princeton and the Middle East Technical Universities before joining the World Bank. He has published many articles in academic journals as well as current affairs publications.
Gregg Easterbrook is the author of eight books and a contributing editor for The Atlantic Monthly, The New Republic, and The Washington Monthly; he also writes columns for ESPN.com and Reuters. He has also worked as a contributing editor to Newsweek and U.S. News & World Report, a columnist for the ecumenical Website BeliefNet.com, a distinguished fellow of the Fulbright Foundation and a visiting fellow at the Brookings Institution.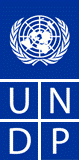 When & Where

Academy of Educational Development's Academy Hall
8th Floor
1825 Connecticut Ave., NW
Washington, DC


Wednesday, November 17, 2010 from 12:00 PM to 2:00 PM (EST)
Add to my calendar
Organizer
United Nations Development Programme, Washington Representation Office
As the UN's global development network, UNDP links people in developing countries to the knowledge, experiences and resources they need to build better lives. Toward this end, UNDP has established partnerships with NGOs, governments and fellow inter-governmental bodies across the world.
UNDP's Washington Representation Office represents the organization to the U.S. government, think tank, NGO, academic, diplomatic and media communities -- informing them about UNDP's role, capabilities, programs and impact on global development.
Contact UNDP Washington:
1775 K Street NW, Suite 420
Washington DC 20006
Tel: 202-331-9130
Fax: 202-331-9363
undp.washington@undp.org
www.us.undp.org
UNDP Roundtable: The Real Wealth of Nations: Pathways to Human Development