Undocumented Literature - by Robert McKee Irwin
Description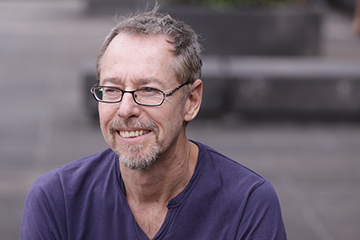 How do we classify texts produced by undocumented authors who no longer identify as Mexican, yet have no officially recognized status in the United States? For Mexican-born authors who are legal residents or citizens of the US, their writings are usually labelled as American or US Latino literature. If they only temporarily reside in the US, their work may be considered Latin American (rather than US Latino) "travel writing." This presentation deals with authors and texts caught in between these categories – literature that addresses broader issues of changes in the notion of citizenship and in the relationships among two bordering countries.

McKee will focus on No Documents, No Escape by Roberto Rangel (in collaboration with Ana Luisa Calvillo), the testimonial narrative of an undocumented Mexican currently incarcerated in California, who was once deported and will undoubtedly be deported again if he is ever released from prison. His narrative suggests that the politics of border control have produced a multiplicity of borders that places the most vulnerable into an abyss located between two nations, shutting them out of both.
Irwin is Professor of Spanish at the University of California, Davis. He is the author of Mexican Masculinities (2003), and Bandits, Captives, Heroines and Saints: Cultural Icons of Mexico's Northwest Borderlands (2007), which was awarded the Thomas J. Lyon award for Best Critical Book in Western American Cultural Studies by the Western Literary Association.
Sponsored by the Center for the Study of Religion and Conflict and the Department of English.
"Interactions and Interchanges: Literature, Culture, Globalization," is a speaker series developed in conjunction with a grant from the U.S. State Department for a project on "Globalizing Research and Teaching of American Literature," a university partnership between Kinnaird College for Women in Lahore, Pakistan, and Arizona State University.
This event is free and open to the public, however we recommend that you RSVP using the button on this page. For classes or other large groups, please use the "Contact the Organizer" link on this page to reach CSRC directly with your request.