Undiscovered Japan: Presentations and Reception
Description
Are you planning to visit Japan for the 2020 Olympics in Tokyo? The Japanese Government has set a target to draw 40 million inbound tourists by 2020. From Tokyo to Kyoto, sumo to kabuki, and ramen to sushi, there is a lot to enjoy for visitors of Japan. However, there is still much more to Japan that cannot be found in guidebooks.
Join the Asia Society Northern California Young Professionals Group (ASYPG) and young professionals from the JET Alumni Association of Northern California, who have lived and worked in Japan, on Wednesday, September 27th for an in-depth look into some of the hidden gems of Japan in Undiscovered Japan. This program will feature presentations by JET alumni who will share some of the amazing, but lesser-known sights and destinations in Japan. After the panel, enjoy food and alcoholic beverages with other attendees and meet & network with JET Program alumni and members of the Asia Society Northern California Young Professionals Group.

Presenters:
Chris Chu (Nagano, 2007-2010)
Mark Frey (Kumamoto, 2002-2006)
Victoria Hudak (Saitama, 2011-2016)
Melissa La Bouff (Miyazaki, 2009-2013)
Bryan Smith (2014-2016 in Nagano)
Program Agenda:
6:00 - 6:30 pm Registration
6:30 - 7:30 pm Presentations
7:30 - 8:00 pm Networking and Reception
Stay tuned to the Asia Society Northern California's email newsletter, the Asia Society Northern California's YPG website and ASNC's YPG Facebook page for information on other upcoming events and programs and how you can get involved with YPG.
If you have any questions about this program, please contact YPG Leadership Council at asncypg@asiasociety.org.
Organized in Partnership With: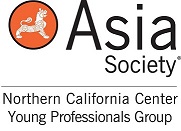 Supported By: