Description
#ImWithUS / #WEforAll SALON SERIES
UNDESIGNING THE REDLINE SALON
---
Systemic challenges today, like inequalities in housing, education, income, criminal justice and health are far from separate issues. These challenges are rooted in a deep and entangled history of policies, practices, and processes that remain unrevealed and misunderstood.
With policies like the 1930s Home Owners Loan Corporation Residential Security (Redlining) maps, structural racism, and classism were designed into cities and towns in ways that persist and expand 80 years later. They have still not been wholly undesigned. As new forces begin to transform cities and towns, decisions about interconnected challenges are therefore often made 'in the dark.' Gone unanswered are fundamental questions about our communities: how did we get here, and what does that mean for where we are going?
Undesigning the Redline brings this conversation to the forefront laying bare these important stories and working with communities and decision-makers to decipher their meaning for the current situation we find ourselves in today.
*The Salon Series creates a living room feel that transforms the traditional role of panelists and turns them into discussion activators. Activators ground the discussion and prompt participants with questions or reflections. The goal is to welcome everyone to engage in the conversation and share their lens. In addition to activators, a facilitator will keep the conversation going, adding additional prompts and queries to the dialogue, etc. Participants will also have an opportunity to emerge with the Undesign The Redline interactive exhibit.
SALON ACTIVATORS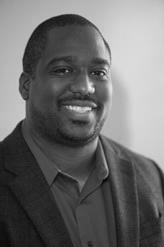 Dr. Lawrence Brown is the grandson of Mississippi Delta sharecroppers and preachers; and is a native of West Memphis, Arkansas. After earning his doctorate in Health Outcomes and Policy Research and moving to Baltimore in the fall of 2010, he was awarded a Baltimore Community Fellowship from the Open Society Institute in 2012. During his fellowship, he worked in the Upton community and partnered with Union Baptist Head Start by helping fathers obtain jobs and connect with health resources. During this time, Lawrence also worked as an activist with the Baltimore Redevelopment Action Coalition for Empowerment (BRACE) in the Middle East community dealing with the aftermath of 742 Black families being forcibly displaced from their community in East Baltimore.
For the past 3 years, Dr. Brown has served as a board member of Furman L. Templeton Preparatory Academy, a public charter and community elementary school serving 400+ students in the Upton community in West Baltimore. As chair of the Cultural Competency Ad Hoc committee, he helped craft and create a school healing intervention to help students overcome the debilitating impacts of trauma imposed by racial segregation, police brutality, homicides, et. al.
As an assistant professor at Morgan State University in the School of Community Health and Policy, he has led his students in the creation of two seminal public health interventions: 1)#BmoreLEADfree, to push for eliminating the hazard of lead poisoning, and 2) the Baltimore City Trauma Alleviation Plan, to push for a community healing and trauma alleviation in the aftermath of the April 27, 2015, Uprising, instead of responding with more riot mobilization of the Baltimore Police Department. He has also research and written about university-driven forced displacement, police brutality, hypersegregation, and the need to make Black neighborhoods matter. He tweets @bmoredoc.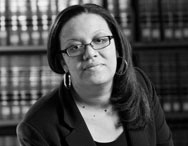 Carmen Huertas-Noble is the founding director of the Community & Economic Development Clinic (CEDC) at CUNY School of Law. She earned her J.D. from Fordham University Law School, where she was a Stein Scholar in Public Interest Law and Ethics and served on the staff of the Environmental Law Journal. Prior to joining the CUNY faculty, she was an Adjunct Professor at Fordham Law School where she supervised students in its CED Clinic. She also served as a senior staff attorney in the Community Development Project (CDP) of the Urban Justice Center (UJC). As part of CDP, she worked with neighborhood residents to form nonprofits as well as established organizing groups to create alternative institutions, such as worker-owned cooperatives (cooperatives).
Ms. Huertas-Noble has played a leading role in providing transactional legal support to worker-owned cooperatives in New York. While at UJC, she counseled cooperatives in navigating their legal entity formation options and on creating democratic governance structures. She worked with ROC-NY in creating COLORS, a worker-owned restaurant in Manhattan and Green Workers Cooperatives in creating ReBuilders Source, a South Bronx worker-owned business that collects and recycles construction materials. Since then, numerous community groups and attorneys have consulted with her on entity formation options and democratic decision-making structures for cooperatives. Such groups, include Cidadao Global, a current client of the CEDC. Cidadao Global is in the process of creating the first eco-friendly house cleaning cooperative based in Queens. Ms. Huertas-Noble's research and scholarship focuses on promoting alternative ownership models, including community land trust and worker-owned cooperatives (alternative institutions). Her scholarship emphasizes the role of lawyers in creating meaningful, client participatory decision-making processes as part of the lawyer's counseling process and in support of client-centered lawyering on behalf of alternative institutions.

Michael is the founder of MAPA Group, a business development services company focusing on energy, technology, and infrastructure, among others. Peck was instrumental in bringing the leading multinational Spanish wind turbine manufacturer, Gamesa, to Pennsylvania in 2004; between 2006 and 2011, Gamesa invested more than $220 million in two factories, created 1,000 in-state green jobs and was described as a "model U.S. green economy company." Since 2000, Peck has served as the North American delegate for Mondragon, the world's largest industrial worker cooperative, with 2013 sales in the U.S. of $250 million.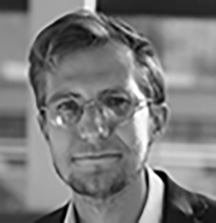 Braden is a gardener turned landscape architect who entered into the fray of community organizing and advocacy. He foundedGroundswell PA: an organization that passed the first popular vote to ban fracking using an Environmental Bill of Rights. Braden earned his Master of Science with departmental honors from Parsons in New York, where he hones his praxis developing forms of horizontal organizing within solidarity economies. Braden has recently worked with organizations such as the Center for Urban Pedagogy and the Right to the City Alliance, and in his spare time produces a web series about New York.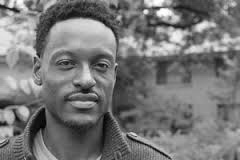 Marc's passion for social justice and entrepreneurship has led him to work on civil rights campaigns in the deep south and organize community forums in the U.S. and West Africa. Marc's professional experience includes heading the sales division of a major international corporation in West Africa, consulting for the United Nations Foundation, and working as a Social Media Analyst for McKinsey & Co.

Marc is the founder of Social Solutions, an organization devoted to crowdsourcing tech solutions to solve intractable social problems. Social Solutions produces a monthly event series, the Capitol Innovation Forum, and the yearly Social Innovation Festival, and a podcast series- the Capitol Justice Podcast. Social Solutions also spearheads the Capitol Justice Lab, an initiative to reduce the incarceration rate in the nation's capital by half in five years.