Description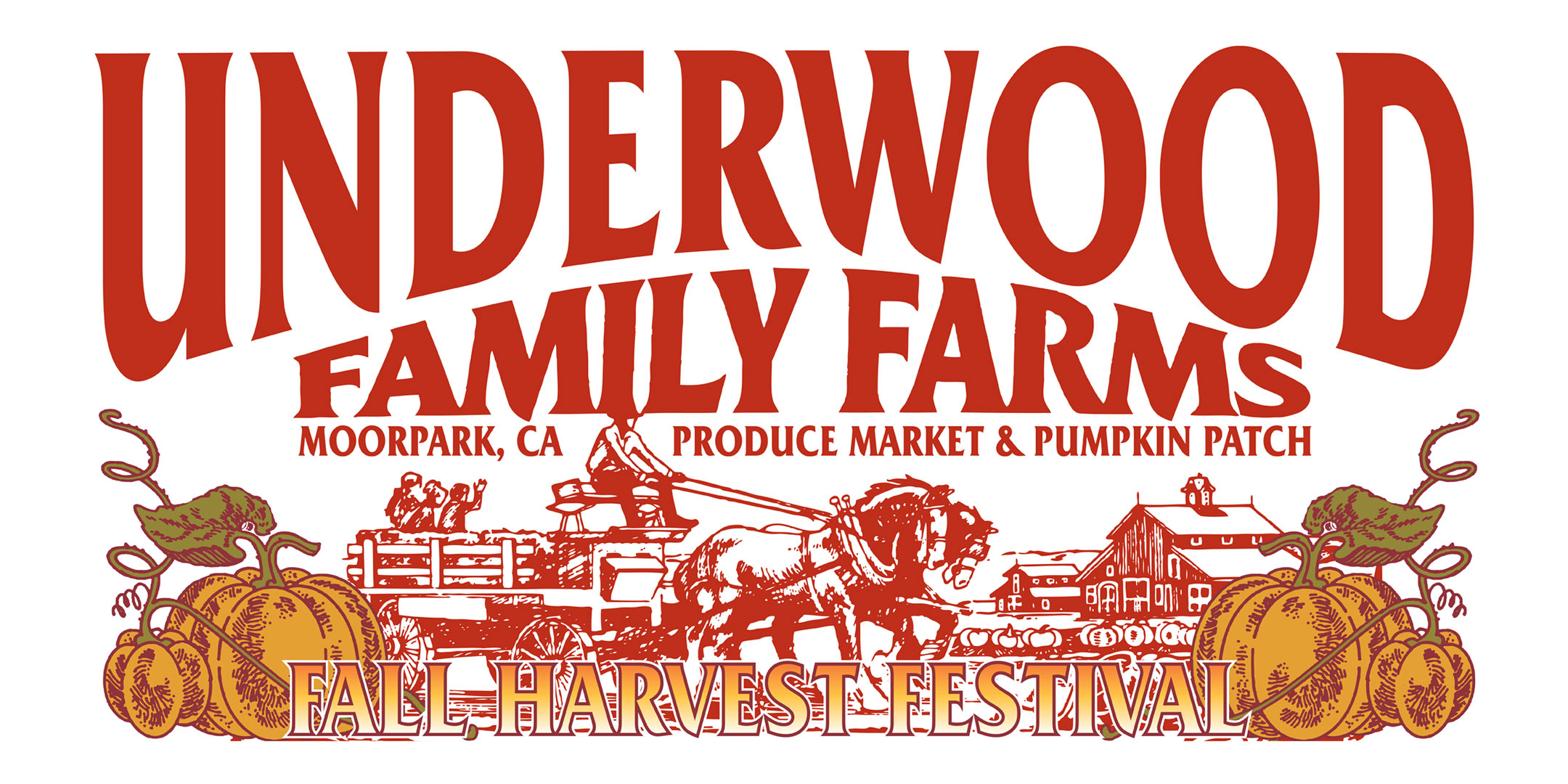 Underwood Family Farms is excited to announce the return of our annual Fall Harvest Festival for the 20th year! Beginning Saturday, September 30 and running through the entire month of October, the festival kicks off with Friends of the Farm Weekend on Saturday, September 30 & Sunday, October 1. The proceeds from the weekend's gate will help benefit The Ventura County Sheriff's Explorers Program, VCSO Search and Rescue Groups, Thousand Oaks Volunteers in Policing & Disaster Response Team (DART), and The Ventura County Fire Department's Charity Groups. It will be filled with demonstrations including fire trucks, ambulances, members of the VCSO Bomb Squad with their bomb robot, VCSO SWAT members with SWAT tank type vehicle, Search and Rescue Snow Cat, K-9 Demonstrations, Disaster Action Response Team display (DART), Police Car, Police Motorcycle, Search and Rescue Displays, a Dozer plus MUCH, MUCH more! There will even be free displays outside the gate as well as the Bomb Squad bomb robot demos throughout the day, Pumpkin Drops at 11:30, 1:30 & 3:30 & the Sheriff's Department Pig Race at 1:00pm. Weekend activities and demonstrations are subject to change at any time.
The 2nd weekend, October 7 & October 8, will be Farm Country Weekend! It'll be down home fun on the farm complete with country and bluegrass music and a live-remote visit from favorite local station KHAY. We can't wait to see Heide on Horse, Jimmy the Banjo Cowpoke, and the stilt walkers from Jumbo Shrimp Circus!

Next up is Antique Tractor Weekend on October 14 & 15 (10am-4pm) with beautiful old working tractors and even a parade by none other than Ventura County's Topa Topa Flywheelers! The following weekend - October 21 & 22 - is Western Weekend! From 11am - 3pm, we'll have stunt ropers, a covered wagon, music, magic and much more! At 3:00, the cowboys ride off, but the Festival continues until 6:00pm with music, games, rides, races and tons of family fun.
The last weekend of the Festival is Saturday, October 28 & Sunday, October 29 titled All About Pumpkins filled with live entertainment from 10:30am - 5:45pm! There will be pumpkin demonstrations & displays featuring pumpkins, squash, and gourds as well as new and different ways to decorate them! Don't miss our favorite bands The Catterwailers & Rocky Neck Bluegrass playing on the Main Stage!
What would a festival be without tons of good food?! On the weekends, we'll have many vendors serving up delicious food such as Lion's Club hot dogs, hamburgers, roasted corn on the cob, pumpkin pie, Spencer/Makenzie's famous grilled fish tacos, shave ice, soft serve ice cream, kettle corn, cookies and many more homemade goodies to make your mouth water.

The Festival is also a great place to host a birthday party, a family reunion or even a corporate party. Reserve your spot in our party area and enjoy the Festival too! (Please note: We do not allow coolers other than individual sandwich/lunch coolers. This includes picnic baskets. Organized group parties are not permitted outside of the reserved party area. There is no alcohol, smoking, e-cigarettes, weapons, or unleashed/unruly dogs permitted on the farm. All will be grounds for removal from the farm.)
We will carry many varieties of gourds, winter squash, Indian corn, and other fall decorating accessories available for purchase, as well as a large selection of pumpkin carving accessories. Don't forget to visit our amazing country store! And, of course, it wouldn't be a Fall Festival without acres and acres of pumpkins (AKA - a pumpkin patch), country games & activities pig races and great photo opportunities!
As in past years, the 2017 Festival will be open from 9:00 am until 6:00 pm. Admission to the Festival at the gate is $6.00 Monday - Friday, $15.00 on September 30, October 1, 7 & 8 and $20.00 on October 14, 15, 21, 22, 28, & 29. Make sure to save time and purchase your tickets on-line!. Children under 2 are free PLUS parking is FREE!
Weekend admission includes a tractor-drawn wagon ride, the corn maze & hay pyramids, Animal Center with Fun Hill, Craig's Chicken Show, Kid's Corral & play area PLUS live bands including themed-weekend entertainment, the Animal Show, Pig Races & tons of open space & photo ops in the pumpkin patch! Don't miss the Pumpkin House, Pumpkin Basket, and our brand new Barrel Horses! There are so many great photo opportunities!

We are proud contributors to many local non-profit organizations. A portion of the proceeds helps support the Rotary Club, Pleasant Valley Lions Club, Boy Scouts of America, Ventura County Sheriff Explorers and Ventura County Sheriff's Office special units, Ventura County Fire Department's charitable organizations, numerous high school groups and many other non-profit organizations.
To make the Festival safe and fun for all, we do have a couple of rules while on the farm. Please make sure to read them over before your visit. If you have any questions, you may e-mail us or give us a call at (805) 529-3690. If you have any questions about the weather, please check the weather in our area on-line or visit the Moorpark page. We appreciate your understanding and we look forward to seeing you this year at the 2017 Fall Harvest Festival!