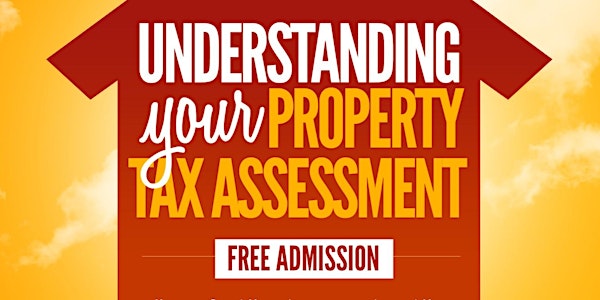 Understanding Your Property Tax Assessment!
All about how to read your property tax assessment, appeal your assessment, property tax exemption, principal residence exemption, and more!
When and where
Location
Eastside Community Network 4401 Conner Street Detroit, MI 48215
About this event
Do you understand how property taxes work? Do you get your notice of assessment each year and wonder 'how'd they get that number'? Do you know you have the right to appeal your assessment? Do you know what "PRE", "PTE"/"HPTAP", "NEZ" are?
Whether you're a legacy homeowner concerned about your taxes or someone considering buying a property, understanding how property taxes work is important! Just in time for Property Tax Appeal deadlines, we'll help you understand the basics of property taxes, and actions you can take to lower your bill! 
What we'll cover: 
What is your Property Tax Assessment? How to read your annual Notice of Assessment Understanding how your property tax bill is calculated (millage rates!)
You can appeal your assessment! (Deadlines are coming up! Detroit Assessors Review is Feb 1-15) Is your home over-assessed?? What does the appeal process look like? 
Tax Exemptions like HPTAP & PRE (Primary Residence Exemption). What is a Neighborhood Enterprise Zone (NEZ)?
Co-hosted by State Facts! 
Dinner provided!
Childcare provided courtesy of Detroit Radical Childcare Collective!
When you RSVP please let us know if you plan on bringing any children, and if you would like any personalized data pulled! 
 BRING WITH YOU: 
To complete onsite appeal intake, you may want to bring: 
Deed
Notice of Assessment (they may not have; we can accept previous form)
Tax Bill (if you don't have you notice of assessment)
Proof of Tax Exemption Status
Can't make this date? There are several dates and locations to choose from! 
Westside--Sat, Feb 1, 2020 @ 10am | Design Center in a Box (Old Redford) | RSVP HERE
Highland Park/ Hamtramck--Wed, Feb 12, 2020 @ 5:30p | Nandi's Knowledge Cafe | RSVP HERE
 All are welcome at any session, regardless of which neighborhood you reside in!