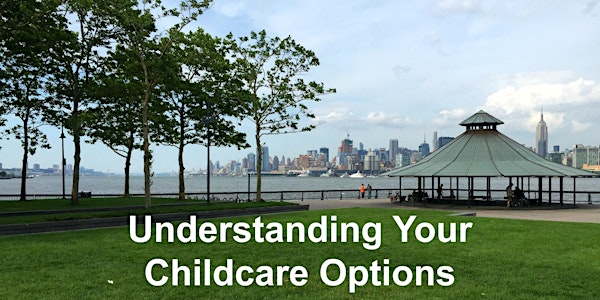 Understanding Your Childcare Options: Daycares, Nannies, Nanny- Sharing (Ho...
Description
BYOBB (Blanket & Baby/Belly) under the shady trees near the pavillian at Pier A and join me for a class on tips for finding the right childcare for your family. We will discuss the benefits, challenges and feasibility of the childcare options in Hoboken- daycare, nannies, nanny-sharing - along with considerations for chosing the option that is best suited for your unique family's needs, budget, and parenting style.
This class includes: (sent via email after class )
A detailed nanny vs. daycare pros and cons list and nanny share considerations sheet

Finding a Quality Daycare Guide- list of interview questions and considerations for tours

Nanny Hiring Guide- Recommended search and hiring process with questions for phone, reference checks, and in person interviews.
Rain dates or locations will be emailed incase of incliment weather.

All included digital documents will be emailed within two days of class.
For more information or questions contact Holly Flanders:
hflanders@choice-parenting.com or (917) 720-2865