Description
Writing a will is an important and yet neglected part of financial
planning. Some of us are not aware of the adverse consequences of not
having a valid Will when we pass on whereas the rest of us are simply
procrastinating.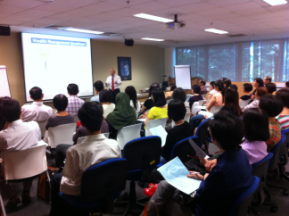 Who Should Attend
Those who are concerned and want to know more about how the
legislation affects us in asset distribution upon our demise.

Objectives of the talk
To know how our assets will be distributed if we do not have a valid Will;
To understand how a valid Will alters the asset distribution;
To learn some pointers when making a Will.

Topics to be covered
1. Common misconceptions;
2. The 9 rules;
3. Why write Will;
4. Tips and tricks.
Details of Understanding Will & Trust:

Date: 11th October 2017
Time: 6.30PM onward
PS: Dinner will be provided.