Description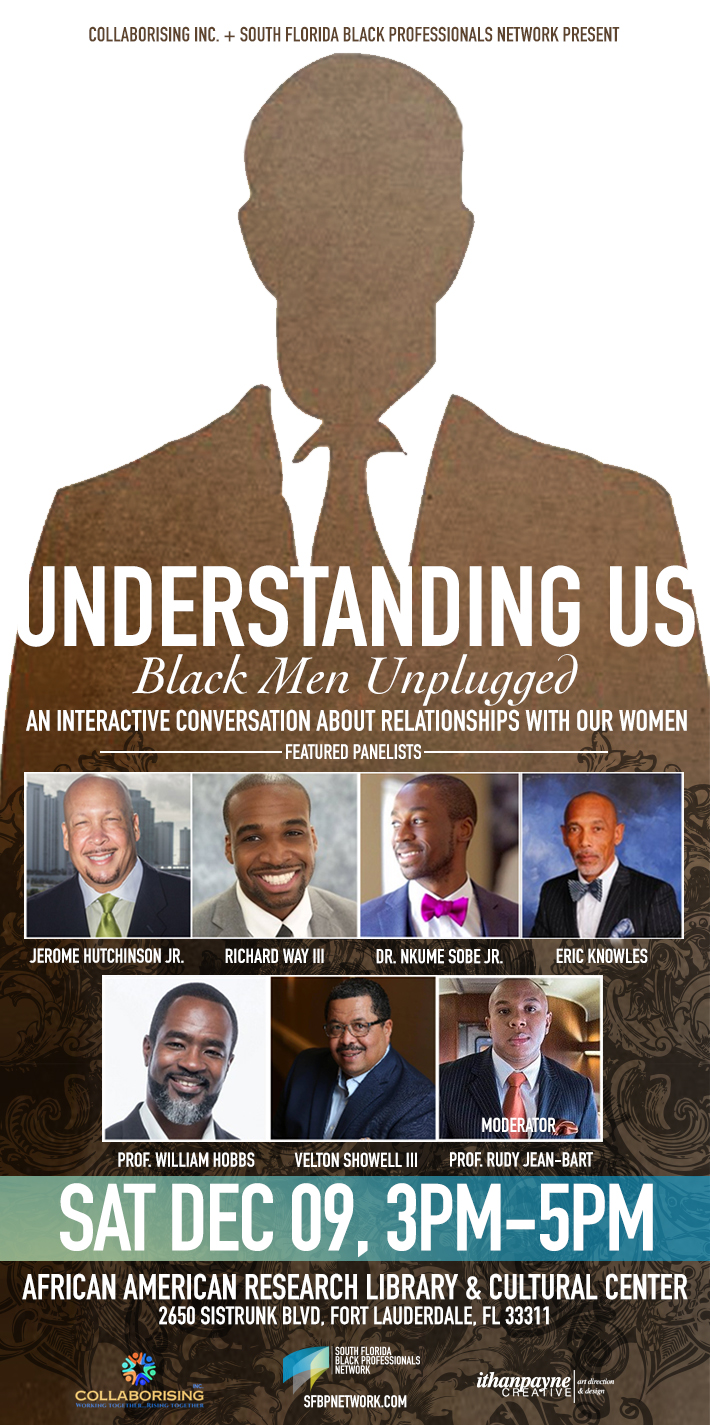 Collaborising and South Florida's Black Professionals Network presents Understanding Us | Black Men Unplugged, a grassroots journey inside the minds of a diverse panel of black men.
Onstage, opening up for mothers, girlfriends, wives and the brothers in attendance will be men like Jerome Hutchinson Jr., president of ICABA, Richard Way III, founder of Urban Miami, Dr. Nkume Sobe Jr., of Sobe Innovative Rehabilitation, Gordon Eric Knowles, president and CEO of the Miami Dade Chamber of Commerce, Professor William Ashanti Hobbs, Dept. Chair at Florida Memorial University and Velton Showell III, president of Strategic Solutions. The panel will be moderated by Professor Rudy Jean-Bart, professor at Broward College.
By digging into how many black men are wired, for better and for worse, Understanding Us | Black Men Unplugged aims to positively impact relationships between black husbands and their wives, black boys and their mothers, black boyfriends and girlfriends and ultimately between black men and women.
Men, women and young adults are invited to join us for this crucial conversation. Collaborising is a 501(c)(3) organization designed to promote the advancement of underserved communities. Donations received support the ongoing efforts of this project. Contact Lea Murray at 954-736-8343 for Sponsorship Opportunities.
Sponsored By: