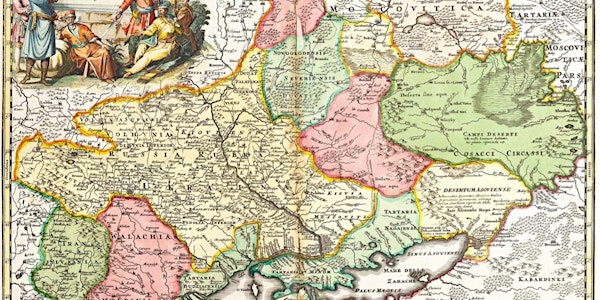 Multiple dates
Understanding Ukraine: Lecture series on Ukrainian history and culture
An introductory lecture series on Ukraine's history and culture for students and the general public.
By Department of Russian and Slavonic Studies (TCD) & DU History Society
Date and time
Thu, 9 Feb 2023 18:00 - Thu, 13 Apr 2023 19:00 GMT
Location
TCD Arts Building College Green Thomas Davis theatre Dublin Ireland
About this event
The aim of this lecture series, planned for Hilary Term 2022, is to offer Trinity students and the broader community an overview of Ukraine's eventful history as well as insights into Ukraine's rich culture and traditions. Individual lectures will reflect on some of the key episodes in the history of Ukraine, including the formation of the Kyivan Rus', the expansion of the Polish-Lithuanian Commonwealth, Russian colonisation in the 18th and 19th centuries, and Ukraine's traumatic experience with Stalinism. The series will also introduce the audience to Ukraine's diverse literary scene, its modern cultural and intellectual traditions, the Ukrainian language question and the significance of the country's Jewish heritage.The series hopes to equip students and the general public with a good, general understanding of the region – its troubled past and present.This event is organised by the Trinity's Department of Russian and Slavonic Studies in partnership with DU History Society and the Eastern European Society.
1. Ukraine and its Histories – Thursday, 9 February 6-7 pm, Uí Chadhain Theatre
2. History and Culture in Ukraine in the 19th century – Thursday, 16 February 6-7 pm, Robert Emmet Theatre
3. Ukraine's Jewish Heritage – Thursday, 23 February 6-7pm, Thomas Davis Theatre
4. Ukraine in the Soviet Union – Thursday, 2 March 6-7 pm, Thomas Davis Theatre
5. Ukrainian culture in the 20th century – Thursday 16 March 6-7 pm, Thomas Davis Theatre
6. Language in Ukraine – Thursday, 23 March 6-7 pm, Thomas Davis Theatre
7. Empire, Nation, Revolution: State and Society in Ukraine 1980s-2021 – Thursday, 30 March 6-7 pm, JM Synge Theatre
8. Tradition and Subversion: (Re)Inscribing Ukrainian Modernisms into European Canons - Thursday, 6 April 6-7 pm, Thomas Davis Theatre
9. Grassroots Ukrainianization: language popularization initiatives in Ukraine since 2014 - Thursday, 13 April 6-7 pm, Thomas Davis Theatre
For more information contact: aporb@tcd.ie