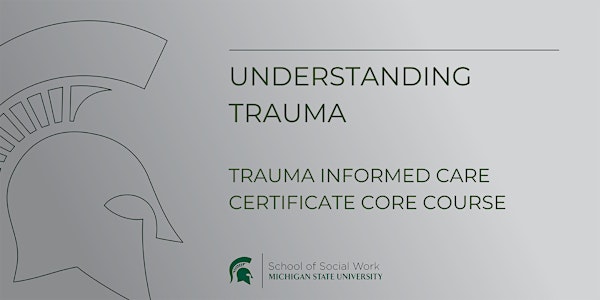 Understanding Trauma
Understanding Trauma
Refund Policy
Refunds up to 7 days before event
About this event
Social workers and other helping professionals inevitably encounter individuals who have experienced trauma. A foundational understanding of the nature of trauma and its impact provides the groundwork for developing the ability to effectively serve people who have experienced trauma. In this workshop, you will explore the general nature and impact of trauma across the lifespan. You will learn the elements of trauma-informed care.
Trauma Informed Care Certificate Core Course
2 CECHs
As a result of this course, participants will be prepared to:
1. Define traumatic stress and trauma.
2. Explore reactions to traumatic experiences.
3. Identify the impact of trauma across the lifespan.
4. Identify cultural considerations that impact understanding of trauma.
5. Describe the elements of trauma informed intervention at the individual, family, organizational and community level.
Instructor: Jessica Martin, MSW
Jessica has over 16 years of experience in working with law enforcement, as well as being a Licensed Master Social Worker (LMSW) in Michigan. She is currently serving as the Police Social Work Supervisor at the Lansing Police Department. Jessica earned a Bachelor of Arts degree in Criminal Justice from Michigan State University in 2005 and her Master of Social Work degree from MSU in 2012. Jessica has worked with survivors of domestic and sexual violence, in child welfare, and those with trauma histories. She maintains a small private practice, where she focuses on assisting clients with PTSD or other trauma-related concerns. Jessica teaches crisis intervention skills, trauma-informed response, and self-care strategies to first responders and other social service professionals.