Description
The Zohar is a powerful tool enabling us to decode the stories of the Bible, and thereby connect to our higher purpose and reason for being. How much Light this spiritual tool brings into our lives is directly proportional to our efforts – the deeper we go, the more benefits we reap.
Come join Chaim in this class to gain a more in-depth understanding of what is the Zohar, the origin, the power of the letters inside, how to use it and the miracles stories.
26th August 2018 11:00am-12:00pm | @20/F WeWork Causeway Bay | $150 per person

Please contact hk@kabbalah.com if you have any enquries

About the teacher: Chaim Solomon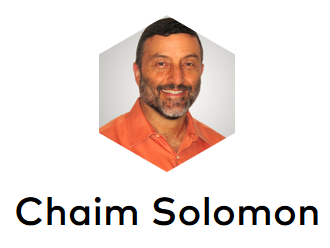 Part of Chaim's ability to relate Kabbalah to today's student is due to ten years of studying various metaphysical teachings such as Religious Science, Science of Mind, Theosophy, Buddhism, Upanishads, and the Bhagavad Gita. As a principal teacher for The Kabbalah Centre since 1987, Chaim's specialties are Health, Relationships, Reincarnation, Dreams, and Meditation. Well-versed in traditional Kabbalah texts, he leads seminars and has taught in major cities around the world including Toronto, Mexico City, Los Angeles, London, Rio de Janeiro, Sao Paulo, Lisbon, Portugal, and Chicago, just to name a few. He now teaches and resides in Boca Raton with his wife Batya, also a Kabbalah teacher, and three of their four children.