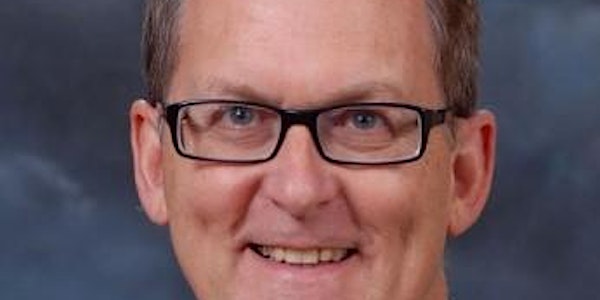 "Understanding the Psychology of Philanthropy so You can Ask with Confidence"
When and where
Location
Wright State University Foundation Wright State University Foundation/Bill Shepard Board Room 3070 Presidential Drive Fairborn, OH 45435
Description
Did you know that people who make philanthropic gifts live longer, happier lives? And the good news is that fundraisers who facilitate those gifts enjoy the same benefits! But what's the psychology behind why someone gives and how they make that decision? In this light and humorous (and maybe sometimes a bit irreverent) session, we'll explore the psychology of the prospective donor, their needs, and the techniques you can use to successfully build a relationship and close a gift. Join AFP master teacher Bill Bartolini (ACFRE, Ph.D. & instructor in major gifts fundraising at Columbia University) in this entertaining and useful master class so you can Ask with Confidence.
Bill Bartolini, Ph.D., ACFRE, is a well known mentor, coach, educator, and counselor to those who raise philanthropic support. He is an Advanced Certified Fundraising Executive (ACFRE) – AFP's certification signifying an advanced level of leadership and management expertise – and AFP has certified him as a Master Fundraising Teacher. He has served on the international board of AFP and the AFP Foundation.
Most recently Bill was Senior Philanthropic Advisor, Principal Giving at Ohio State University, where he worked to build the Wexner Medical Center and the Health Sciences Colleges' ability to achieve gifts of $5M+. Previously, Bill worked at The George Washington University, first being responsible for ensuring the schools and units were ready for the quiet phase of GW's first $1B campaign, and later building a portfolio of Principal Gifts prospects. Previous to GW he served as Chief Development Officer for the national nonprofit Recording for the Blind and Dyslexic (now Learning Ally).
Bill also has served as Vice President at Northeastern University in Boston, where he rejuvenated and completed a lagging $200 million campaign. He came to Northeastern from Kent State University, where he was executive director of development. There he helped build the fundraising success of the development officers assigned to the colleges, schools, and campuses. He was part of the leadership team that completed Kent State's first-ever $100 million comprehensive campaign – raising $121.9 million.
Bill received his undergraduate degree from Ball State University, his masters degree from Indiana University, and his Ph.D. from Kent State University, where his dissertation was Prospective Donors' Cognitive and Emotive Processing of Charitable Requests – or "What do People Think and Feel when You Ask them for Money."
Registration 2:30 pm
Program begins at 3:00 pm
Light refreshments will be served