UNDERSTANDING THE NEW CYBERSECURITY REGULATIONS NIST 800-171
Description
UNDERSTANDING THE NEW CYBERSECURITY REGULATIONSNIST 800-171
ARE YOU READY?
NIST 800-171, whether you fear it, or are resigned to it, it is coming to your business. In 2019, the Department of Defense will begin conducting supply chain audits for 800-171, will you be ready?
In our presentation we will focus on what you need to do to be ready for 2019. We will work through how to build your System Security Plan and your Plan of Action and Milestones. We will discuss the financial implications of 800-171 for your business and you will leave with an understanding of what it's going to take to compete.
The federal government is placing an ever-increasing emphasis on addressing cybersecurity threats. Any organization doing business with the federal government should expect these types of requirements to continue to evolve and intensify.
What is NIST 800-171?
On December 30, 2015, the U.S. Department of Defense (DOD) published a three-page interim rule to the Defense Federal Acquisition Regulation Supplement (DFARS) that gives government contractors a deadline of December 31, 2017 to implement the requirements of the National Institute of Standards and Technology's (NIST) Special Publication (SP) 800-171.
These requirements protect the confidentiality of Controlled Unclassified Information (CUI) in non-federal systems and organizations. If you are a government contractor or subcontractor failure to meet these requirements will result in the loss of your contracts.
Zac Cramer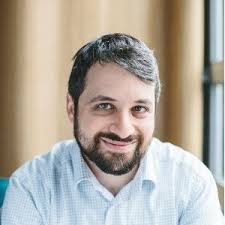 Zac started his first computer repair business before he could drive. In the 25 years since he has developed into a leading expert in IT for manufacturing and his company, IT Assurance, plans, builds and executes on IT projects and support for manufacturers from startup to multi-national.
Agenda:
11:00-11:45 am Lunch and networking
11:45 am – 1:00 pm Presentation including Q&A session
1:00 pm dismiss
Admission:
EMA/ERA Members: Free
Non-Members:$20.00
Organizer of UNDERSTANDING THE NEW CYBERSECURITY REGULATIONS NIST 800-171
The Pacific Northwest-based Electronics Manufacturers Association (EMA), has been serving the electronics community in Oregon for over 40 years.
Focusing on the electronics manufacturing industry, the EMA is dedicated at promoting local manufacturing by bringing together manufacturers and supply chain professionals, and by sponsoring the Northwest Electronics Design and Manufacturing Expo, Oregon's only trade show showcasing local manufacturing.